Most people in the children's literature community are familiar with picture book biographies, but did you know that there's a second major category of nonfiction picture books?
It's time to shine some light on concept picture books.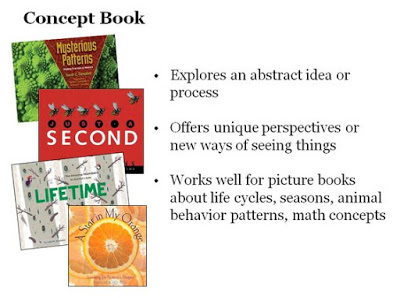 A concept picture book explores an abstract idea or process, and in many cases, offers a unique perspective or new way of seeing things.
Continue Reading Guest Post: Melissa Stewart on Concept Picture Books »