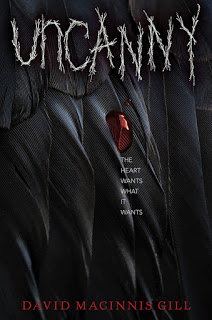 By Gayleen Rabakukk
Check out the cover of Uncanny by David Macinnis Gill (Harper, Sept. 5, 2017). From the PW announcement:
Uncanny tells the story of Willow Jane Conning, who on her 16th birthday, gains strange powers and begins witnessing unnerving events, including evil spirits rising from the dead and time inexplicably standing still.
Was there any particular element that you had strong feelings about the way it would be depicted?
Continue Reading Cover Reveal & Author Snapshot: Uncanny by David Macinnis Gill »