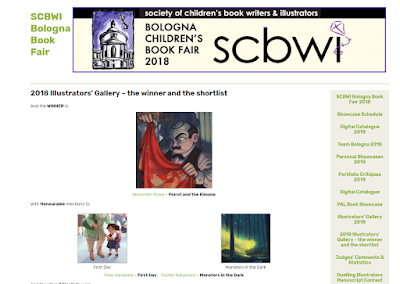 By Dana Carey
for SCBWI Bologna 2018 and Cynthia Leitich Smith's Cynsations
Note: This interview is the second in a series focusing on the Bologna Children's Book Fair.


SCBWI International Illustrator Coordinator Dana Carey talks with those who judged the Bologna Illustration Gallery.
What was the first thing you looked for while judging the illustrations for the shortlist?
Continue Reading Guest Interview: Dana Carey & SCBWI Bologna Illustration Gallery Judges »