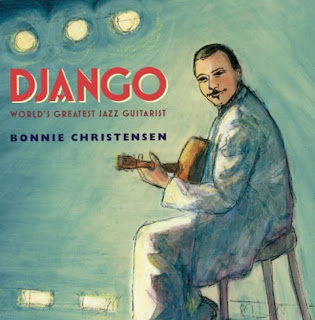 Learn about Bonnie Christensen.
Note: interior illustrations below are from Bonnie's Django, World's Greatest Jazz Guitarist (Neal Porter/Roaring Brook, 2009) and featured here with permission.
What do you love most about the creative life?
In attempting to answer this question, I ran straight into a wall. There are so very many things to love about the creative life, can I love all of them "most"?
Continue Reading Craft, Career & Cheer: Bonnie Christensen »