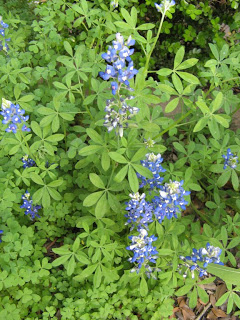 Happy Spring!
I'm going to be taking a short hiatus from Cynsations from now through April 30.
Not coincidentally, the month's end is my "tweak" revision deadline for Blessed (Candlewick, 2011).
Wish me luck! Look for my status updates at facebook, MySpace, and Twitter.
Happy reading & writing!
And for now, I'll leave y'all to enjoy the bikers and even more bluebonnets!