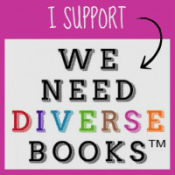 The conversation around diversity and inclusion has been buzzing since Nancy Larrick's article, "The All-White World of Children's Books," was published on Sept. 11, 1965 in The Saturday Review.
However, it's kicked into much higher gear due to changing demographics, the call to action in Walter Dean Myers's landmark article ("Where are the People of Color in Children's Books?") published on March 15, 2014 in The New York Times and the formation of the We Need Diverse Books nonprofit organization (among other influencers).
Consequently, I have elected to group resources by those most and least recent, with the obvious caveat that many of those longer established are equally if not more valuable and extensive in expertise and scope.
In particular, this is to emphasize that the conversation has evolved beyond inclusion of race and culture to include other underrepresented voices and identity elements related to body type, faith, mental and physical disabilities, gender identity, refugee status, sexual orientation, etc.
Please note that this page tends to highlight proportionally more children's and young adult literature from the United States than other nations simply because the site authors are most well acquainted with that category. However, we welcome and encourage site visitors to let us know about  great resources for books from around the world. SEE ALSO resources centered on specific diverse Themes and Communities. SEE ALSO the Craft of Writing Diverse and Inclusive Books.
Videos: Mirrors, Windows, Sliding Glass Doors & Curtains
Equity and Inclusion Overview (More Recent Resources)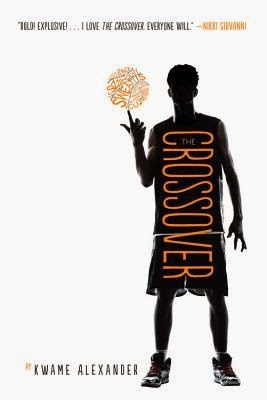 12 Fundamentals of Writing "The Other" (And the Self) by Daniel Jose Older from BuzzFeed Books.
Awards Discussion Fodder: Thoughts on Stereotypes by Allie Jane Bruce from Reading While White.
BookExpo 2017: On Race, Reviewing and Responsibility by John A. Sellers from Publishers Weekly. PEEK: "Asked about the biggest challenges they face with regard to issues of diversity, Smith landed on fact-checking, particularly in the wake of Kirkus's recent decision to identify the race and ethnicity of characters in its children's and YA reviews, which can be difficult when an author isn't explicit about a character's background."
Books in the Home: "Mommy, Do I Have White Skin?" Skin Color, Family, and Picture Books by Julie Hakim Azzam from The Horn Book.
Children's Books and the Color of Characters by Kwame Alexander from The New York Times.
Children's Peace and Anti-Bias Library by Julie Olsen Edwards from Cabrillo Community College.
Conscious Style Guide: "the latest observations, opinions and community style guides–all in one place."
Creating a Diverse Book Legacy: Interview with Culture Chest Founder Rose Espiritu from Latinxs in Kid Lit.
Culturally Diverse Books, Selected by SLJ's Editors from School Library Journal. PEEK: "Recent conversations on blogs, listservs, and other social media—as well as alarming new statistics on the state of multicultural literature for children—have underscored the continuing need for books that reflect the growing diversity of an increasingly global society. The debate over which kinds of multicultural literature are best or most needed has also been reignited." SEE ALSO Expanded Cultural Diversity Booklist: SLJ Readers Respond from School Library Journal. PEEK: "Many SLJ readers pointed out the lack of titles focusing on Native American culture—particularly titles by Native authors and illustrators. Others implored the editors to take a closer look at wonderful new books being published by small and independent presses. Some educators and librarians questioned the organization of the list and mused about the problematic nature of dividing multicultural literature into categories such as 'specific,' or 'neutral.'"
Decolonizing Nostalgia: When Historical Fiction Betrays Readers of Color by Sarah Hanna Gomez from The Horn Book. PEEK: "I took what I could from these books I enjoyed, but each book left me with even more of a desire to find everyday historical fiction that would help build up my collective memory instead of telling me I had none."
Diverse Book Recommendations by Crystal Brunelle from Reading Through Life. PEEK: "Here are titles for a wide variety of ages and interests."
Diversity in Book Publishing Isn't Just About Writers – Marketing Matters, Too, by Jean Ho from NPR.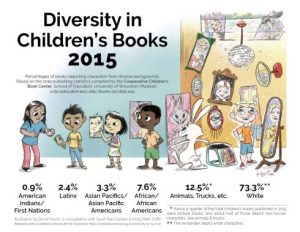 Diversity in Children's Books 2015 from Sarah Park. PEEK: "In the spirit of this collaborative ethic and allyship, for the past couple months, David, Sarah, and Molly have been working together to produce an illustration that communicates updated and more detailed CCBC data."
The Diversity Gap in Children's Publishing 2017 from Lee and Low. PEEK: "The number of diverse books being published each year stayed stagnant for more than two decades, but… the number of books written by people of color has not kept pace. In fact, in 2016, Black, Latinx, and Native authors combined wrote just 6% of new children's books published."
Diversity in YA: "We celebrate young adult books about all kinds of diversity, from race to sexual orientation to gender identity and disability. Our goal is to bring attention to books and authors that might fall outside the mainstream, and to bring the margin to the center."
Diversity Within Diversity by Margarita Engle from Uma Krishnaswami at Writing With a Broken Tusk.
Finding the Lost Voices With YA Historical Fiction by Pia Ceres from Lee & Low Books.
How Canada Publishes So Many Diverse Children's Books by Ken Setterington from School Library Journal.
I'm Your Neighbor.: "Children's Books and Reading Projects Building Bridges Between "New Arrivals" and "Long-Term Communities."
Kirkus Collections: "…helps librarians build and continually update collections curated with both literary merit and thematic issues in mind. Our inaugural lists focus on diversity in children's and young adult literature and are the result of a process that builds on the diverse voices of Kirkus' children's and YA reviewers, who have reviewed more than 50,000 books over a 30-year period, and the work of the editors of Kirkus Reviews, with added input from a team of diversity experts who help ensure that our selections meet modern standards of sensitivity and respect."
Looking Back: Diversity in Board Books by Joanna Marple from We Need Diverse Books.
Meeting Characters in Caldecotts: What Does This Mean for Today's Readers by Miriam Martinez, Melanie D. Kross, and Nancy J. Johnson from The Reading Teacher (International Literary Association). PEEK: "…during the last 15 years of the Caldecott, no Asian or Native American characters have been represented. There has only been one Latino/a main character. In the last five years, only two books were set outside the United States; both were biographies set in the past.So, there has been no representation of contemporary life in countries outside the United States." SEE ALSO Diversity in Contemporary Picture Books: A Content Analysis by Melanie D. Kross from Journal of Children's Literature (The Children's Literature Assembly).
Mirrors? Windows? How About Prisms? by Uma Krishnaswami from Writing with a Broken Tusk.
Notable Books for a Global Society: "…to promote the educational use of children's books by focusing on recently published children's literature, supportive professional books, issues relative to children's literature, and current research findings."
Multicultural Literature from CCBC. PEEK: "There is no single definition of the term "multicultural literature" as it is applied to books for children and young adults. At the CCBC, we use the term to mean books by and about people of color and First/Nation Nations."
Reading While Black (Or, For Colored Children Who Considered Literary Suicide When the Rainbow Wasn't Enough) by Ibi Zoboi form Reading While White. PEEK: "There's a certain truth that only a writer telling her own story can bring. From that deep place of lived experience comes validation—a clear, sharpened focus on the specificity of human existence."
Reading While White: "working for racial diversity and inclusion in books for children and teens."
Research on Diversity in Youth Literature: a "peer-reviewed, online, open-access journal hosted by St. Catherine University's Master of Library and Information Science Program and University Library."  PEEK: "The mission of Research on Diversity in Youth Literature is to publish scholarship attending to issues of diversity, equity, social justice, inclusion, and intersectionality in youth literature, culture, and media."
Rich In Color: "dedicated to reading, reviewing, talking about, and otherwise promoting young adult books (fiction and non-fiction) starring or written by people of color or people from First/Native Nations."
Research on Diversity in Youth Literature from St. Catherine's University. PEEK: "…committed to providing space for urgent conversations affecting underrepresented communities, and specifically communities disproportionately affected by violence."
Social Justice Books: A Teaching for Change Project. PEEK: "The best selection of multicultural and social justice books for children, YA, and educators."
Standing Up for the Vulnerable by Mary E. Cronin from Project Mayhem.
There's No Secret to Writing About People Who Do Not Look Like You by Brandon Taylor from Literary Hub.
We Need Diverse Books…But Are We Willing to Discuss Them With Our Kids by Betsy Bird from A Fuse 8 Production at School Library Journal. PEEK: "according to NurtureShock it isn't enough to just plop your child in what you assume will be a color-blind environment.  As the book says, 'We might imagine we're creating color-blind environments for children, but differences in skin color or hair or weight are like differences in gender – they're plainly visible.'"
When Defending Your Writing Becomes Defending Yourself from NPR.
When Publishing and Reviewing Diverse Books, Is Expertise Overrated? by Jason Low from School Library Journal.
Where Is the Diversity in Publishing? The 2015 Diversity Survey Baseline Results from Lee and Low. PEEK: "Countless panels, articles, and even conferences have been dedicated to exploring the causes and effects of this lack of diversity. Yet one key piece of the puzzle remained a question mark: diversity among publishing staff. While the lack of diversity among publishing staff was often spoken about, there was very little hard data about who exactly works in publishing." SEE ALSO Top 10 Responses to the Diversity Baseline Survey.
White Fragility by Justine Larbalestier from Reading While White.
Writing Across Identity Elements: Why Kayla, Not Eartha & Other Stuff I Think About by Cynthia Leitich Smith from Cynsations. SEE ALSO Writing, Tonto and The Wise-Cracking Minority Sidekick Who Is First to Die, also by Cynthia from Cynsations.
Multicultural Overview (Resources Originating Pre 2010)
Multicultural Reading from CYALR: an annotated bibliography of some of our favorite titles; great for curriculum building, collection diversification, and reading group planning. Will print in black and white, without side elements, for easy printing and distribution. (Write to Cynthia for permission to distribute for educational purposes; require that authorship and copyright remain clear). Started as a summer reading list upon request in 2002, currently updated for continuing use with latest titles.
Celebrating Diversity with Children's Books by Tessa Goldwasser from ALSC Blog. PEEK: "I don't know if books can save lives, but I do know that the right book, in the right hands, at the right time, can have a transformative effect on a person's life. That's why I am personally passionate about positive and realistic portrayals of the GLBT community in literature, especially literature for young people."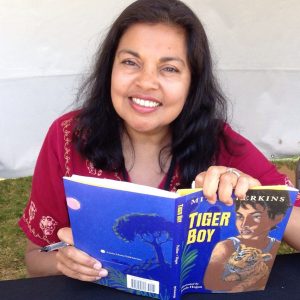 2010 U.S. Population Data Compared with Books By and About Color from Mitali Perkins at Mitali's Fire Escape. PEEK: "…a table we compiled in my month-long course on 'Race, Culture, and Power in Children's Books' at Saint Mary's College of California."
Bookbird: A Journal of International Children's Literature, a refereed journal published quarterly by IBBY.
Celebrate with Books: "created to showcase and discuss books that cross cultures for children and teens."
"Children's Books By and About People of Color Published in the U.S. 2002-" from CCBC.
Demand Diversity in Publishing by Colleen Mondor at Chasing Ray. PEEK: "Think about balance in your reviewing—think about books for kids with black skin or brown, kids who attend a Mosque or Synagogue, kids who go to school on a reservation or Native village in Alaska or that had grandparents from Asia or the Middle East or India or Kenya or Haiti or Cuba. Think about everyone else as much as you think about yourself."
ETHNIC BOOK AWARDS by Sherry York (Linworth Publishing, 2005). "A unique resource for Americas, Asian Pacific American, Carter G. Woodson, Coretta Scott King, Pura Belpre, Syndney Taylor, and Tomas Rivera Awards!"
Examining Multicultural Picture Books for the Early Childhood Classroom: Possibilities and Pitfalls by Jean Mendoza and Debbie Reese of the University of Illinois at Urbana-Champaign from the fall 2001 issue of Early Childhood Research and Practice (ERIC). Emphasis on Mexican American themes. The authors "raise potentially controversial issues in their discussion of multicultural picture books." They also invite related discussion on the site.
The Elephant in the Room by Elizabeth Bluemle from PW Shelf Talker. PEEK: "What I'd like to do is open the conversation by offering some positive, creative steps we can all take to make the world of children's books—behind the scenes, in addition to between the covers—catch up to the amazing, diverse, infinitely rich world those books are meant to reflect and celebrate." CYN NOTE: features original, tie-in art by Kevan Atteberry, Addie Boswell, Jerry Craft, Katie Davis, Nancy Devard, Elizabeth O. Dulemba, Laura Freeman, Erin Eitter Kono, Grace Lin, Nicole Tadgell, and Sharon Vargo. SEE ALSO Is My Character Black Enough? from Stacy Whitman's Grimoire.
Facial Expressions, Culture, and Stories by Mitali Perkins at Mitali's Fire Escape. PEEK: "…should writers, artists, directors, and actors depict facial expressions or non-verbals in a way that's easily understood by the culture consuming the story, even if it might not be 'authentic'?"
Funny Books Featuring Multicultural Protagonists by Mitali Perkins from Mitali's Fire Escape. PEEK: "Feel free to add more suggestions of funny books in the comments, and I'll update the list."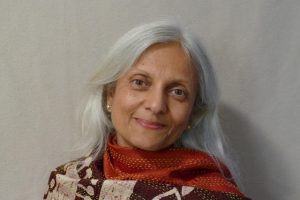 How To Write About…(Pick a Place or People) by Uma Krishnaswami from Writing with a Broken Tusk. PEEK: "Look at any of half a dozen YA novels set in South Asia and you might conclude that all the girls in the region are trying desperately to flee oppressive marriage or widowhood or sexual exploitation. You will feel pity for them and more, you will be grateful that you are not in their place. The thing is, you can't see people as fully human if all you can feel for them is pity."
Humor in Multicultural Fiction: A Bibliography: prepared by the EMIERT Children's Services Committee June 27, 2005 Chicago ALA Annual Conference.
The International Board on Books for Young People (IBBY): "a non-profit organization which represents an international network of people from all over the world who are committed to bringing books and children together."
Interview with Taraneh Matloob on Outsiders Writing Across Cultures with an Insider's Eye by Uma Krishnaswami from Writing with a Broken Tusk. PEEK: "In Iran, we are introduced to the Western culture mainly through translation; Iranian authors rarely write about the West from their point of view. However, it is important to have Iranian multicultural authors who write about the West from the outside position because Western audience needs to know how their culture is viewed from the East. Conversely, this is true for the Westerners who write about the East."
Lee & Low New Voices Award: competition is open to picture book manuscripts no longer than 1,500 words by IPOC writers who are previously unpublished in the picture book. SEE ALSO Lee & Low New Visions Award for novels by IPOC writers.
Multicultural Humor, Seriously from Cynsations, inspired by a keynote address given at Reading The World (University of San Francisco) in spring 2004.
Multiculturalism Rocks! A blog on multiculturalism in children's literature from Nathalie Mvondo. PEEK: "This blog celebrates multiculturalism in children's literature and the people who make it happen."
MULTICULTURAL LITERATURE FOR CHILDREN AND YOUNG ADULTS by Ginny Moore Kruse and Kathleen T. Horning from the Cooperative Children's Book Center of the University of Wisconsin-Madison (two volumes). Excellent listings of multicultural books, and the introductions are must-reads for anyone serious about children's literature.
Multicultural Pavillion by Paul Gorski features teacher resources, original essays and articles, educational equity information, Listserv, poetry, songs, film reviews, and more.
Straight Talk on Race: Challenging the Stereotypes in Kds' Books by Mitali Perkins from School Library Journal. PEEK: "Books for a generation of readers who regularly mix and explore race and ethnicity must express diversity lest we fall into the trap of the television show Friends, in which an all-white cast lived and worked in an apparently all-white New York City."
Ten Tips On Writing Race in Novels by Mitali Perkins at Mitali's Fire Escape.
Tips on Selling "Multicultural" Children's-YA Books by Mitali Perkins from Mitali's Fire Escape. PEEK: "When doing a display of 'good summer reads' or 'great books about friendship' or whatever the display is, make sure each display has multicultural titles in it."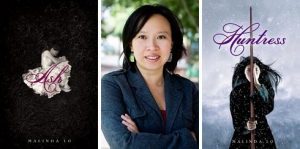 Writing Race by Mitali Perkins from Mitali's Fire Escape. PEEK: "…ten questions we writers can ask ourselves once we've completed a story."
A Year of Thinking About Diversity by Malinda Lo from Diversity in YA Lit. PEEK: "…after a year of working on Diversity in YA, my own awareness of diversity has shifted immensely. I think about books differently. I think about writing differently. I actively notice whether a book is about a person of color or not. I've seen where my own fears and assumptions have limited me, both in my writing and in my everyday engagement with race and sexual orientation/gender identity."