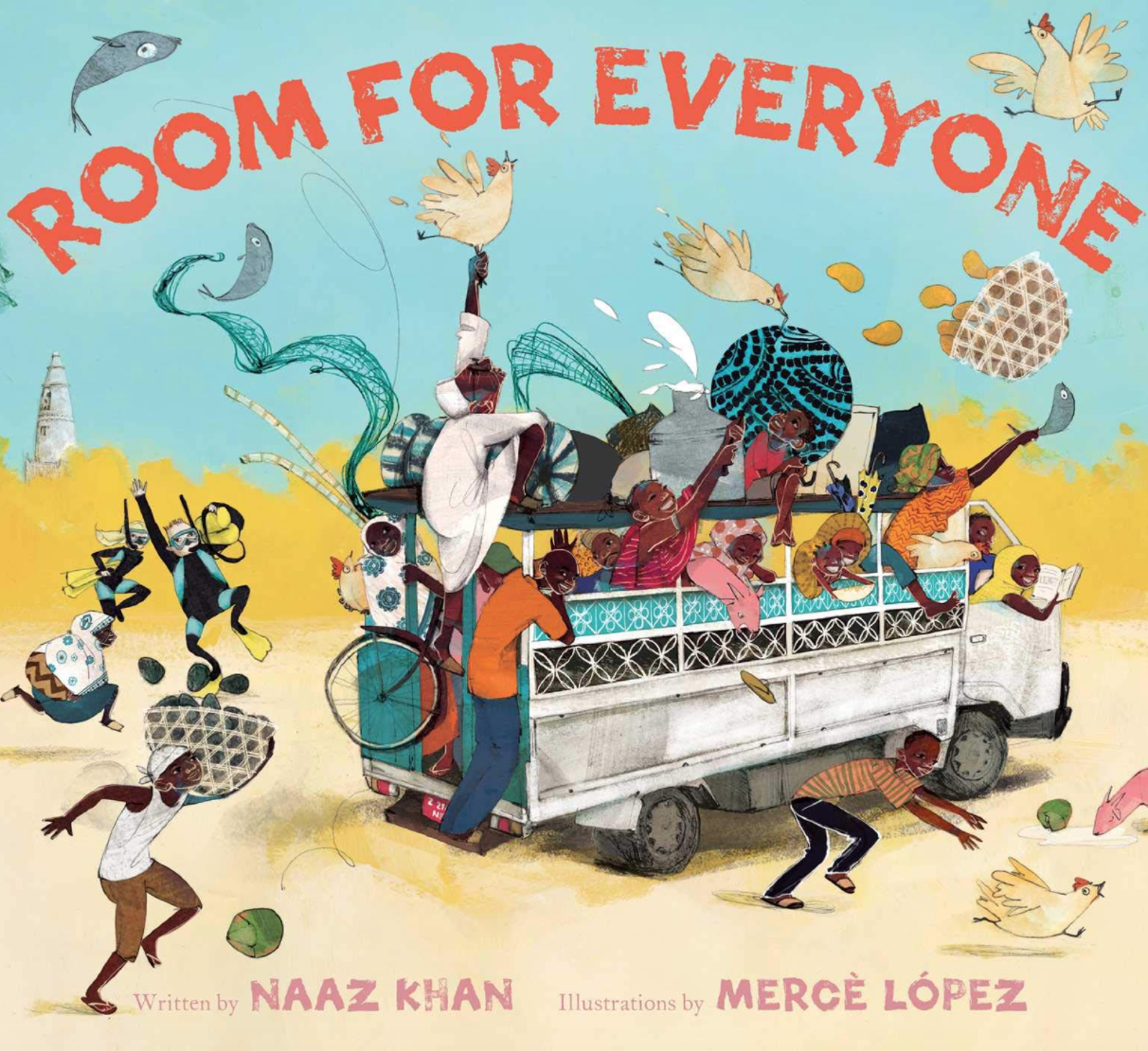 By Cynthia Leitich Smith, Gayleen Rabakukk, Stephani Eaton, Suma Subramaniam, Bree Bender and Gail Vannelli for Cynsations
Spotlight Image: Room for Everyone by Naaz Khan, illustrated by Mercè López (Atheneum/Caitlyn Dlouhy Books, 2021).
Author/Illustrator Insights
Q&A With Tiffany D. Jackson, Santa in the City by Christine Lively from We Need Diverse Books. Peek: "…picture book writers are the most brilliant of the children's writers because they are able to craft meticulously in such few words."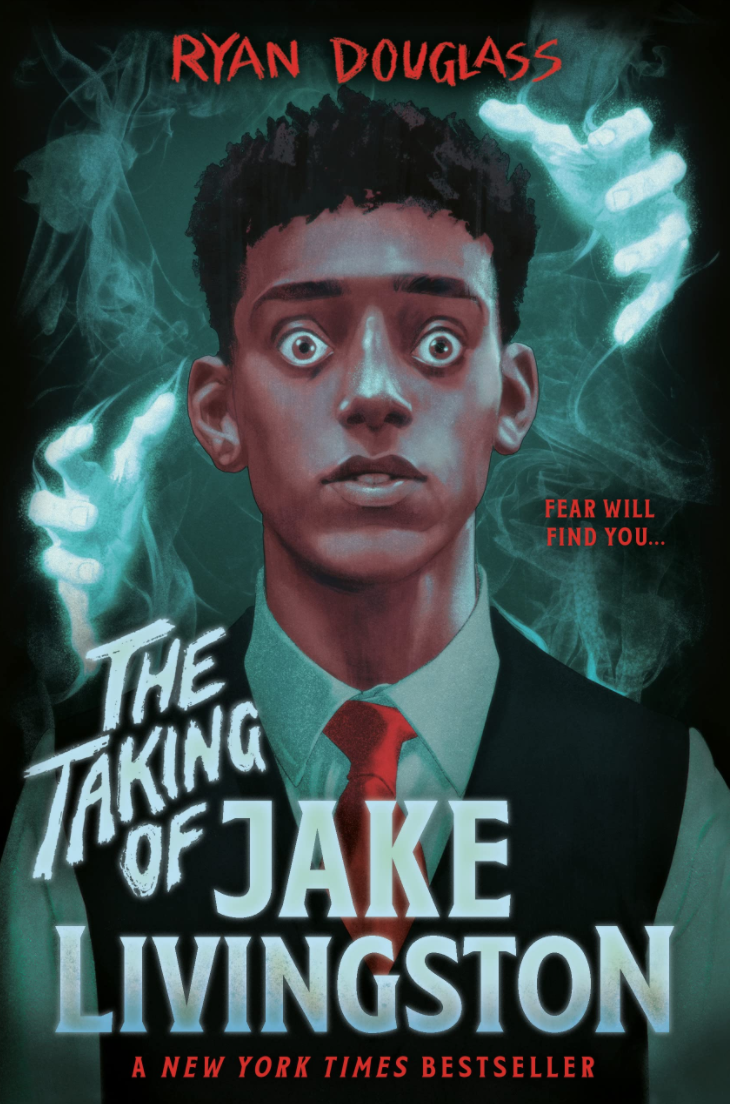 Interview With Author Ryan Douglass by Michele Kirichanskaya from Geeks Out. Peek: "[M]onster stories are an ideal way to explore what it means to be 'other' to society. Monster representation is about as diverse as human representation in that they can technically fall anywhere on the spectrum of good and evil, but there's often a perception that is at odds with the truth of what they are."
Q&A With Rob Sanders by Patricia J. Murphy from Publishers Weekly. Peek: "[A] lot of people who want to write spend a lot of time talking, writing, and blogging about it. Yes, we all have to learn and have a support system…But you have to write if you want to be a writer….So, quit thinking and talking about it. Write the stories that only you can tell…."
Alice Oseman: I Began With the Desire To Write a Story About the Power of Platonic Love from The Bookseller. Peek: "Write the book you want to read!…If you're not writing something you're really hyped about, you'll find it really hard to get motivated to sit down and write. So think about what sorts of books you love to read, and what sort of story you'd find really exciting to write, and go from there!"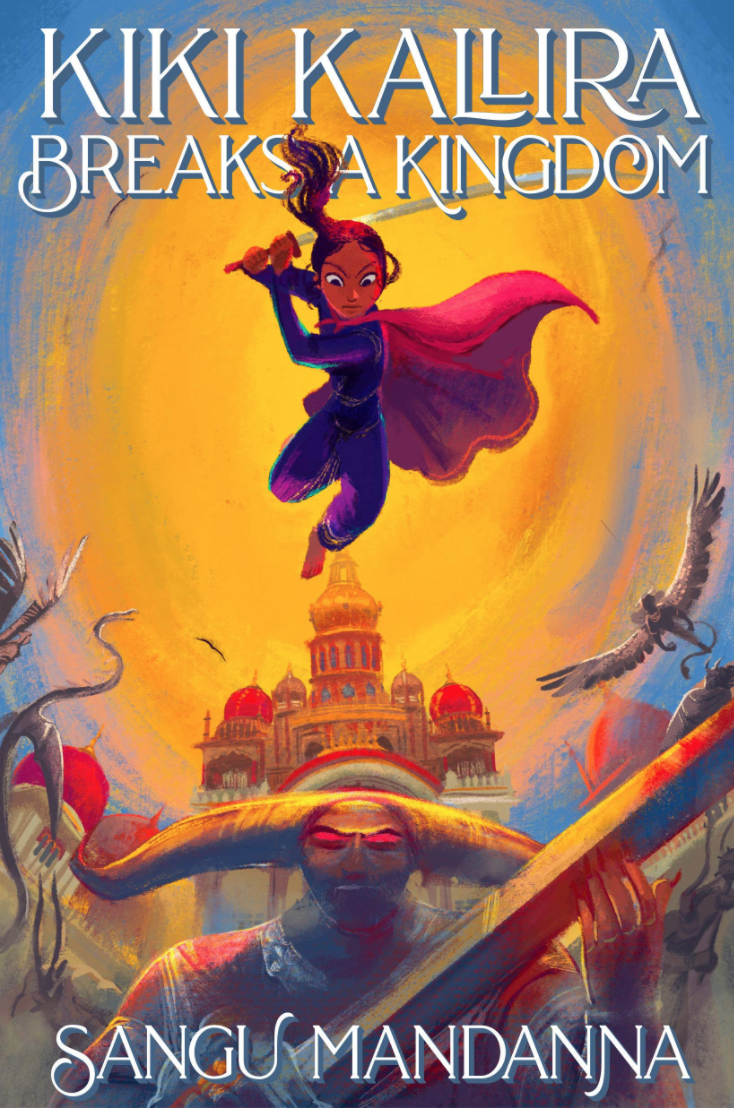 Kill Your Darlings: A Sangu Mandanna Interview About Kiki Kallira Breaks a Kingdom by Elizabeth Bird from School Library Journal. Peek: "Mythology is always appealing to middle grade readers…and stories about the battles, trials and shenanigans of gods, monsters and mortals are timeless. For a long time, the mythology reimagined and retold to western readers was almost always Greek, Roman or Norse, but…it was inevitable that…stories of other cultures would find their way to the light…."
Equity & Inclusion
Wade Hudson on Defiant: Growing Up in the Jim Crow South by We Need Diverse Books on YouTube. Peek: "I really can't talk about…what happened to me without sharing what happened to those who came before me….I didn't know much about how slavery actually started in my hometown…so I had to do a lot of research…[In] sharing the experiences I went through growing up, I don't think it's that much different from even today."
Wild Tongues, Textured Identities by Nawal Qarooni Casiano and Cornelius Minor from We Need Diverse Books. Peek: [Saraciea J. Fennell:] "I looked at the shelves and asked myself, 'Where are the Honduran writers? Where are the Central American voices traditionally underrepresented? Where are the Black Panamanians? How about Black Cubans?'…These are the people whose stories I want to hear….We want to hear from the hidden figures, poets and storytellers…."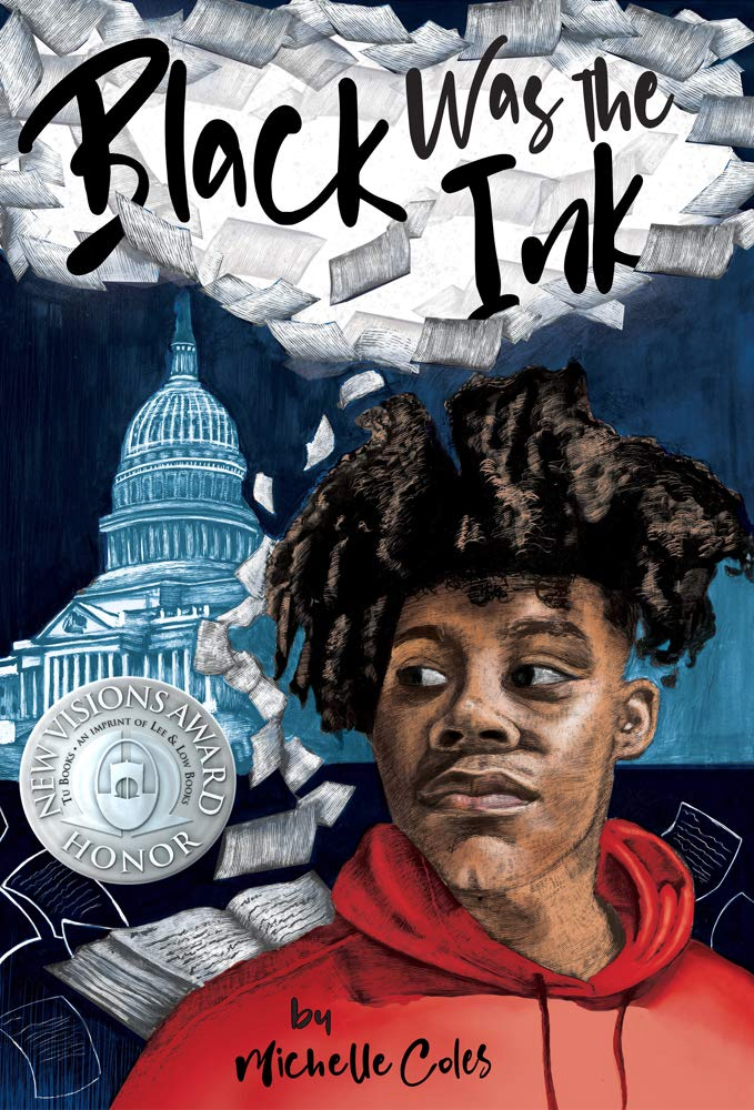 Black Was the Ink Connects Past and Present by Michelle Coles from We Need Diverse Books. Peek: "[W]hen people learn about Black people's experiences in America, the story starts with slavery and…fast forwards to the Civil Rights Movement. But there is a lot to celebrate, as well as mourn, in between….Growing up, I had no idea how much my life had been shaped by the brave people…[that] lived a century before me."
Why Diverse Books Matter: Mirrors and Windows by Dr. Tracey Flores, Dr. Sandra Osorio, and Colorín Colorado from Colorín Colorado. Peek: "[Books] provide the opportunity to introduce students to a wide range of diverse stories that reflect different perspectives and experiences…This concept is often referred to as 'mirrors and windows'…Mirror books are books that reflect different aspects of students' identity…Window books are books where children see aspects of a world that is different than their own."
Q&A With Tobly McSmith, Act Cool by Grete Miller from We Need Diverse Books. Peek: "My goal for the cisgender readers is to get them know us better. Walk a mile in our shoes. See how it feels for us to enter a bathroom, or get misgendered, or fall in love….[U]nderstanding comes from empathy and compassion. My goal for the LGBTQIA+ readers is to feel seen…and less alone."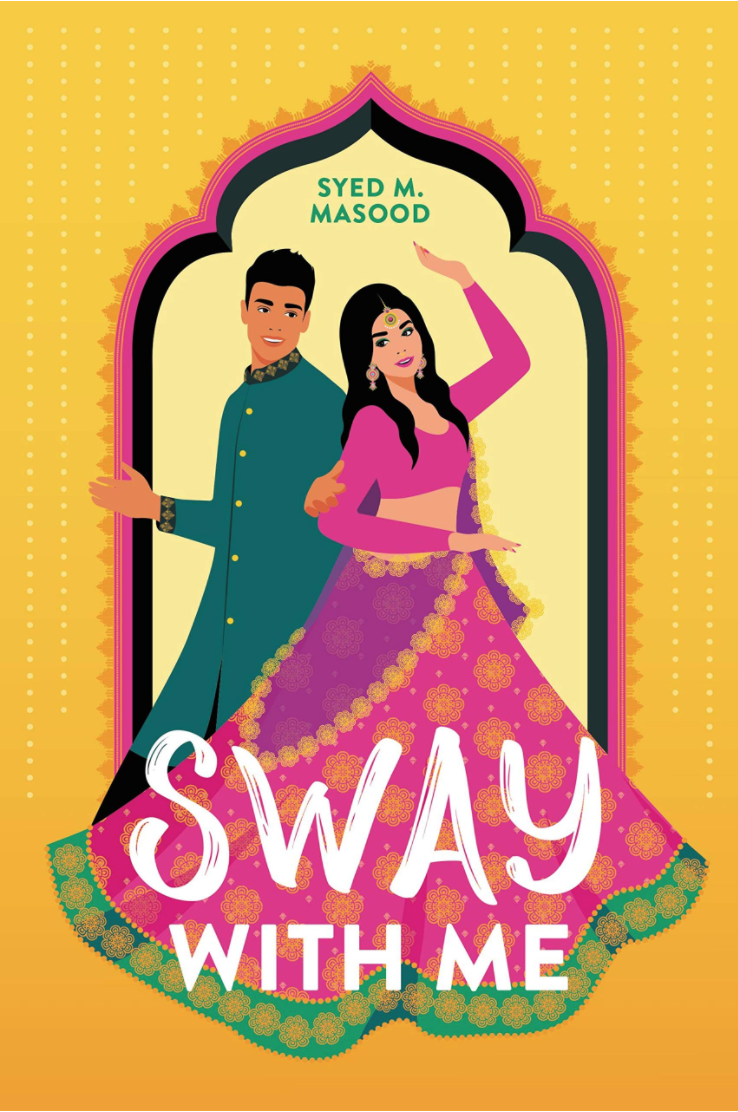 Q&A With Syed Masood, Sway With Me by Gianna Macchia from We Need Diverse Books. Peek: "I think an important thing within visibility and diversity is to realize that just because you share an identity with someone doesn't mean that their experiences and your experiences are always going to be the same. There can be valid experiences within the same identity that are very divergent…."
Writing Craft
Q&A With Bestselling Author Laura Taylor Namey from Elisa Zied. Peek: "The world and the people you meet simply by living your life can provide so much inspiration. I'm also a fan of combining story ideas. The memory of a high school friend, plus a sparkling event three years ago, plus a…single line overheard at a café can be combined to create a thrilling new story."
Q&A With Roseanne A. Brown, A Psalm of Storms and Silence by Steve Dunk from We Need Diverse Books. Peek: "I had turned in another draft, and my editor and I could tell it just wasn't working….I sat down and thought, if nobody else in the world was ever going to read this book how would I want to write it?…I decided to write the book like that….I just completely started over from scratch…."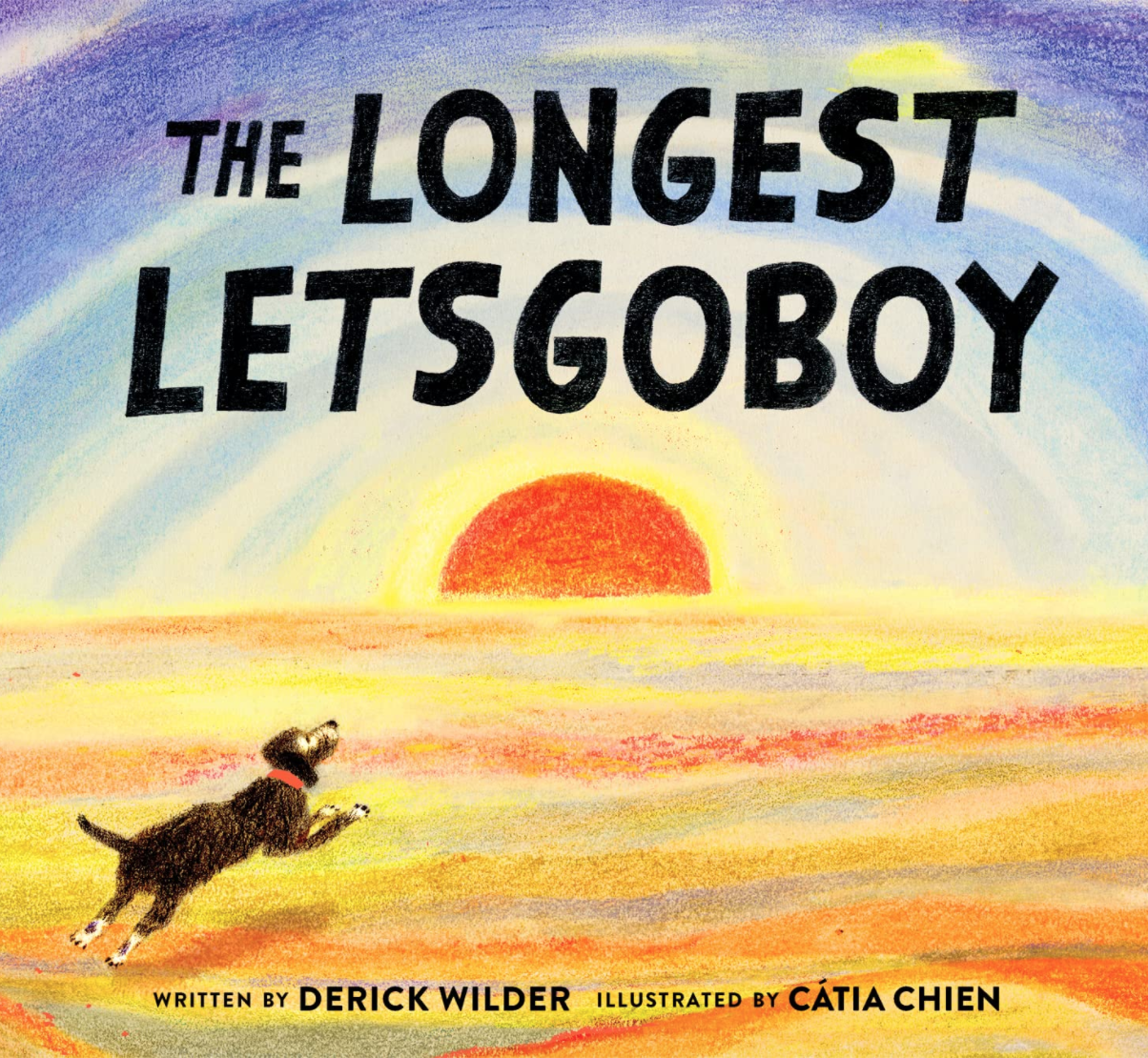 Cátia Chien Studio Tour from Chronicle Books on YouTube. Peek: "I start every book…with the manuscript…[I] indicate where the page turns are and then I break [it] down to how many pages the book is going to be…[T]hen I start storyboarding. And the storyboard is really, really small and the thumbnails are just barely anything at all….[T]hey become fully fleshed out later."
In Conversation With Dawn Quigley Author of Jo Jo Makoons with Christine McFaul from Cloud Lake Literary. Peek: "I don't have a writing degree, but my greatest writing teachers have been reading the amazing books coming out in the last few years (especially by BIPOC authors). I learn from every book I read!…[R]eading is 50% of my writing process since that's how I get inspired and learn about the craft of writing."
Let's Talk Illustrators: Rashin Kheiriyeh by Mel Schuit from Let's Talk Picture Books. Peek: "I will draw so many different styles for my lead character. Sometimes I find it after couple of sketches and sometimes it takes more time…After feeling satisfied with the main character I will sketch the rest of the characters…[E]nvironment development comes next. Then I share the sketch samples with my art director to…pick the best one."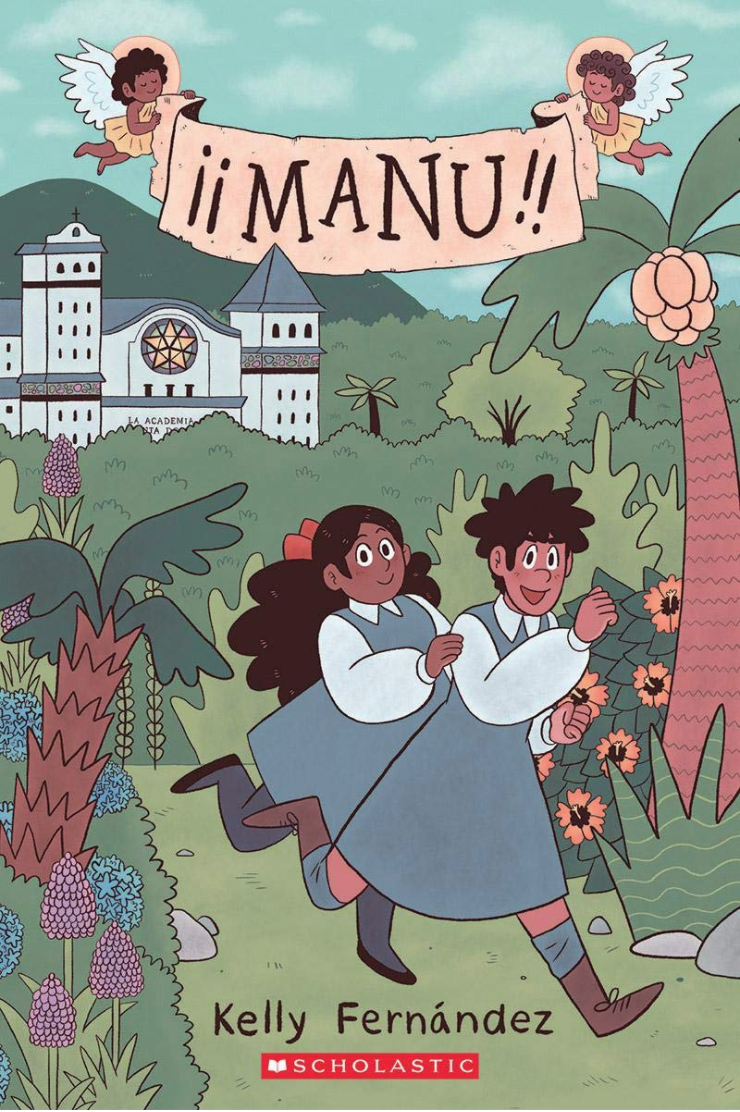 An Indies Introduce Q&A With Kelly Fernández with Hannah Amrollahi from American Booksellers Association. Peek: "Sometimes [text and graphics] come together naturally, and other times it [can] be difficult….I'm constantly going back and forth between thinking visually and thinking textually….There have been instances where I draw very loose panels of a scene in my sketchbook because the words overwhelm me. I'll take a break and come back later when I'm recharged."
Publishing
Simon & Schuster Announces Multi-Book Publishing Program With Dr. Erica Armstrong Dunbar by Rebecca Kelliher from Diverse Issues in Education. Peek: "Simon & Schuster is launching a multi-book publishing program for adults and children with Dr. Erica Armstrong Dunbar, professor of history at Rutgers University and a National Book Award finalist….[Dunbar:] 'I am thrilled to…present new American narratives that center Black women, for readers of every age. Stories of triumph and tragedy resonate with adults and children alike.'"
HC UK Makes Acquisition from Publishers Weekly. Peek: "HarperCollins continues to expand, announcing that HC UK has reached an agreement to acquire the independent Pavilion Books Company. Under the purchase…the Collins & Brown, Pavilion, Portico, Robson, National Trust, and Pavilion Children's imprints will all move to HarperCollins….The children's list will be published by the Farshore imprint…."
Marketing
How to Market Your Book With Reviews to Get Stronger Engagement by Penny Sansevieri from Author Marketing Experts. Peek: "People like what other people like…And book reviews are the best way to show potential buyers you're a sure thing. But that doesn't mean all your reviews have to be 5 stars, far from it….[L]earning how to market your book with the constructive criticism that comes your way is also a critical skill to hone…."
Booksellers
Are Customers Shopping Early? Unit Sales Rose 7% Last Week by Jim Milliot from Publishers Weekly. Peek: "With all segments except adult nonfiction posting gains, unit sales of print books rose 7% last week over the week ended Oct. 24, 2020. The increase could indicate that consumers are heeding warnings that they should buy holiday gifts early to avoid missing out on items due to shortages caused by supply chain problems."
Libraries
Midwest Tape's Hoopla Expands Internationally—and at Home by Andrew Albanese from Publishers Weekly. Peek: "After years of planning, Midwest Tape's hoopla digital library platform has now launched in Australia and New Zealand, the company's first overseas expansion….[T]he company is expanding at home as well….[T]he hoopla digital service…enables library patrons to borrow and instantly access e-books, audiobooks, movies, TV shows, music, and comics with a valid library card."
Education/Other Resources/Events
Native Children's-YA Literature Resources from Cynthia Leitich Smith. Includes overview, annotated bibliographies, and extensive educator information and resources.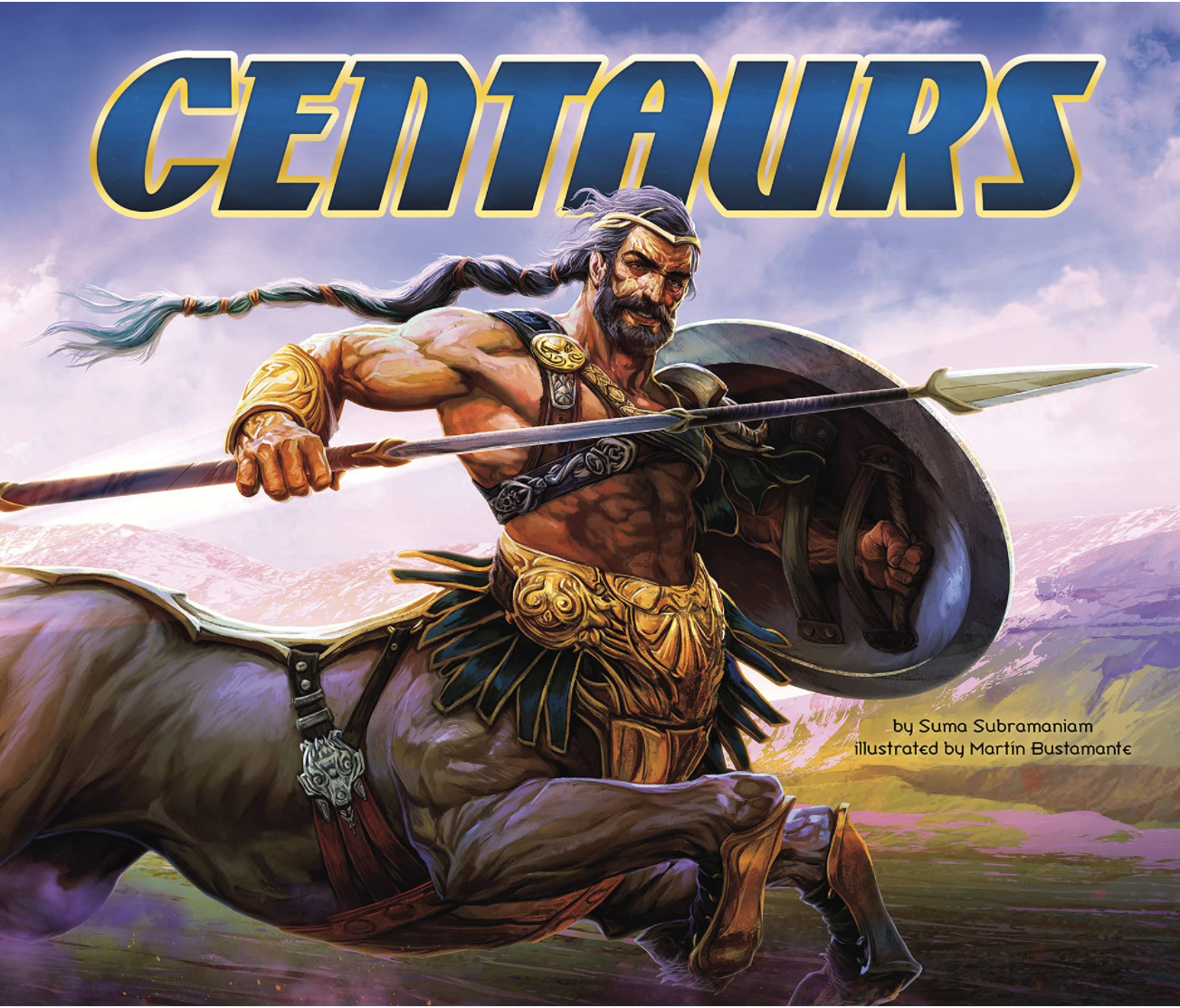 Join Vermont College of Fine Arts' Book Birthday Party celebrating Suma Subramaniam's new picture books Centaurs (Picture Window Books, 2021) and Fairies (Picture Window Books, 2021). This free virtual party will take place Nov. 16 at 5 p.m. to 7 p.m. pacific, 7 p.m. to 9 p.m. central, 8 p.m. to 10 p.m. eastern. Other VCFA graduates who will be celebrated at this party for their new books include Jen White, Heather Demetrios, Donna Janell Bowman and Laura Ojeda Melchor. Register here.
Third Place Books presents Chelsea Clinton, Deborah Heiligman, Ruby Shamir, and Christine Day as they celebrate three new books in the She Persisted chapter book series: She Persisted: Maria Tallchief by Christine Day (Philomel Books, 2021), She Persisted: Clara Lemlich by Deborah Heiligman (Philomel Books, 2021), and She Persisted: Margaret Chase Smith by Ruby Shamir (Philomel Books, 2021). Joining the conversation will be Jewell Parker Rhodes, author of Paradise on Fire (Little, Brown Books for Young Readers, 2021). This free virtual event takes place Nov. 9 at 5 p.m. pacific, 7 p.m. central, 8 p.m. eastern. Register here.
East City Book Shop presents Harmony Becker and Sloane Leong in conversation to celebrate Becker's new young adult graphic novel Himawari House (First Second, 2021). This free online event takes place Nov. 10 at 5 p.m. pacific, 7 p.m. central, 8 p.m. eastern. Register here.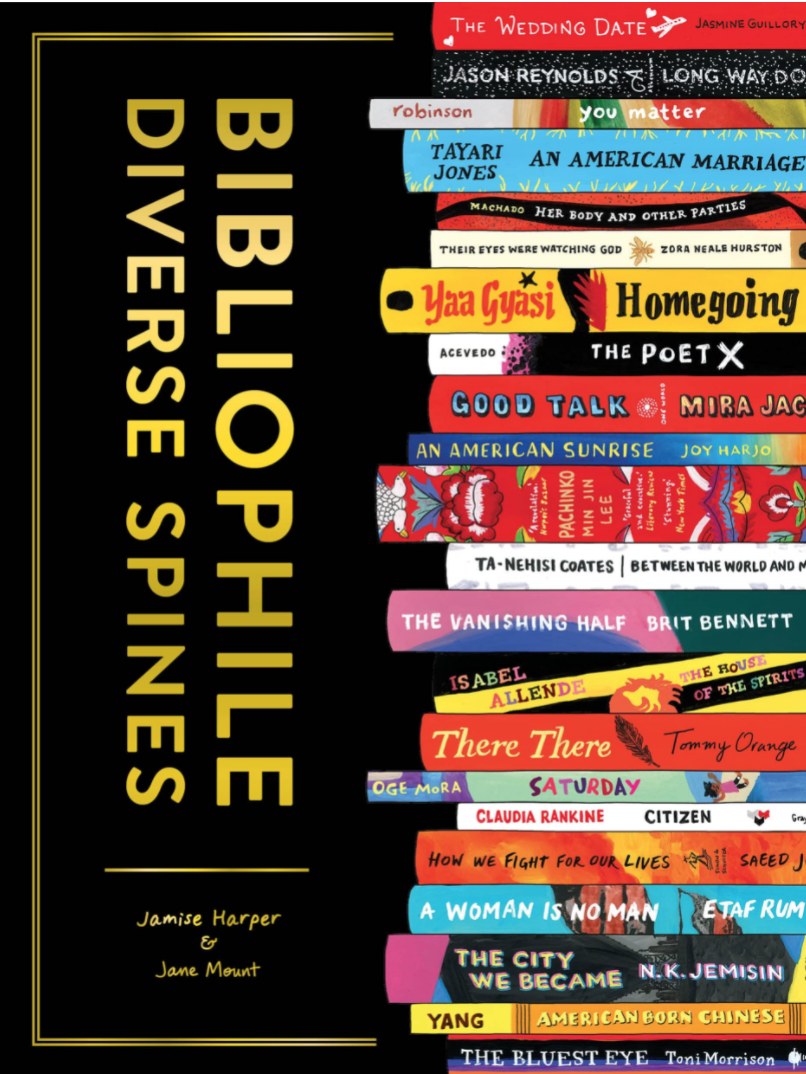 Napa Bookmine presents author Jamise Harper and author/illustrator Jane Mount as they discuss their new book Bibliophile: Diverse Spines (Chronicle Books, 2021). "This richly illustrated and vastly inclusive collection [across all genres] uplifts the works of authors who are often underrepresented in the literary world….Diversify your reading list to expand your world and shift your perspective." This free virtual event takes place Nov. 16 at 7 p.m. to 8 p.m. pacific, 9 p.m. to 10 p.m. central, 10 p.m. to 11 p.m. eastern.
If you missed the the Texas Book Festival that took place Oct. 23 to Oct. 31, you can still watch videos of the event on the Texas Book Festival YouTube channel. There are presentations, interviews, author book readings, and more. For example, you can watch Chris Barton read his book How to Make a Book (about My Dog) (Millbrook Press, 2021) here.
Awards
The submission deadline has been extended to Dec. 15 for the Society of Children's Book Writers and Illustrators' OMA Award (Out From the Margins) for BIPOC/BAME, disabled, or LGBTQIA+ members of SCBWI. Eight winners will be selected to be part of a cohort that will "provide a pathway to visibility for creators who might otherwise not be seen or heard." The marketing-support award package includes a $5,000 award (to put towards marketing), group sessions, mentorship, free SCBWI membership, and more.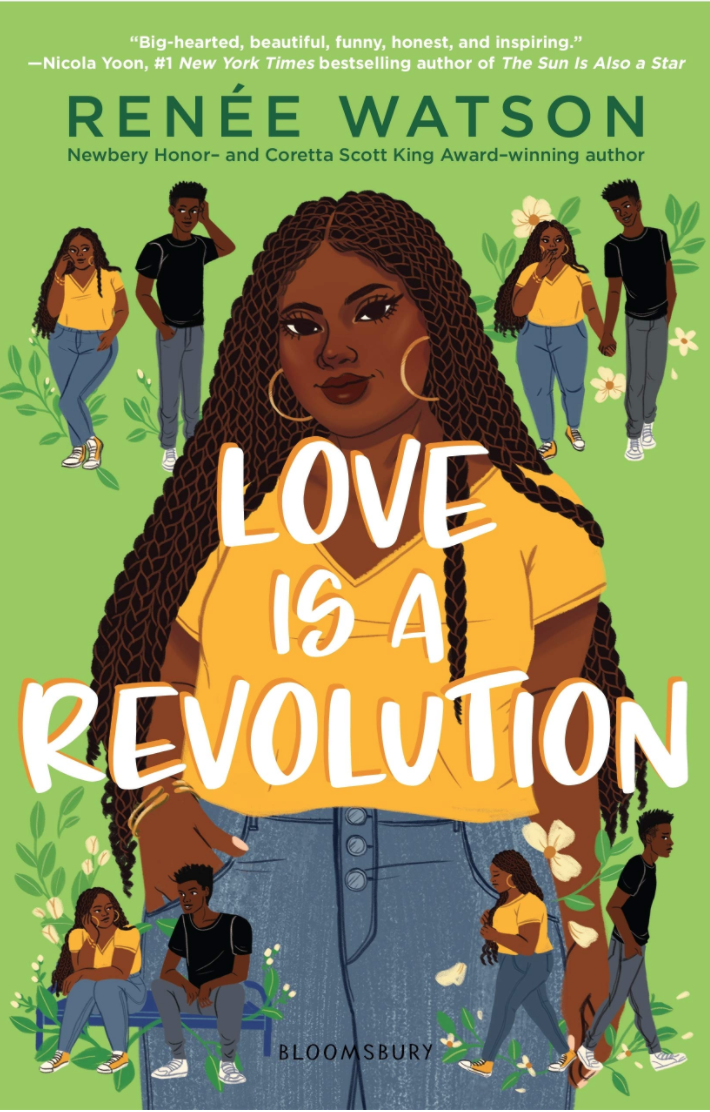 Congratulations to the authors whose books were selected as the Young Adult Library Services Association's 2022 Quick Picks for Reluctant Readers' Fall nominees. Each quarter, the YALSA Quick Pick selection team compiles the titles that were officially nominated to date and at the end of the year, the top ten are chosen from the final list.
Congratulations to the winners of the 2021 Writers' Trust of Canada Awards, and especially to children's writer Linda Bailey, winner of the Vicky Metcalf Award for Literature for Young People ("given annually to the author of an exceptional body of work in children's literature"), and also to adult and YA author Cherie Dimaline, winner of the Writers' Trust Engel Findley Award ("given to a mid-career writer in recognition of a remarkable body of work….").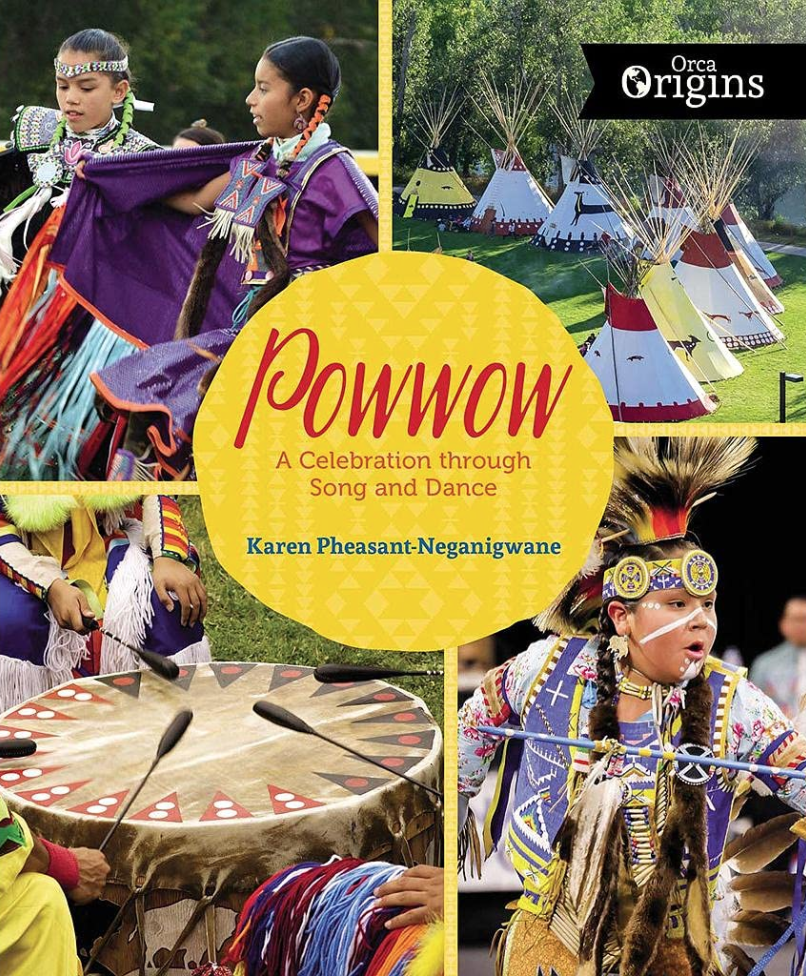 Congratulations to the winners of the Canadian Children's Book Centre's 2021 CCBC Book Awards, which celebrates the best Canadian books for young people. The six English-language awards given are the TD Canadian Children's Literature Award, the Marilyn Baillie Picture Book Award, the Norma Fleck Award for Canadian Children's Non-Fiction, the Geoffrey Bilson Award for Historical Fiction for Young People, the Amy Mathers Teen Book Award, and Jean Little First-Novel Award.
Submissions are open to the Colorado Book Awards through Jan. 7, 2022 for books published in 2021 [including those that fall into the children's, juvenile, and young adult literature categories]. "To be eligible for submission, a primary contributor to the book must be a current Colorado resident engaged in ongoing literary work in the state, or with a personal history, identity, and literary work that reflect a strong Colorado influence." Finalist selections begins this month. Submit here.
Penguin Random House Creative Writing Awards Peer Review Program. "Public high school seniors are invited to participate in the Creative Writing Awards Peer Review Program. Students will have the opportunity to workshop their personal statement or originals work of fiction/drama, or poetry/spoken word with peers, before submitting their application to the Penguin Random House Creative Writing Awards."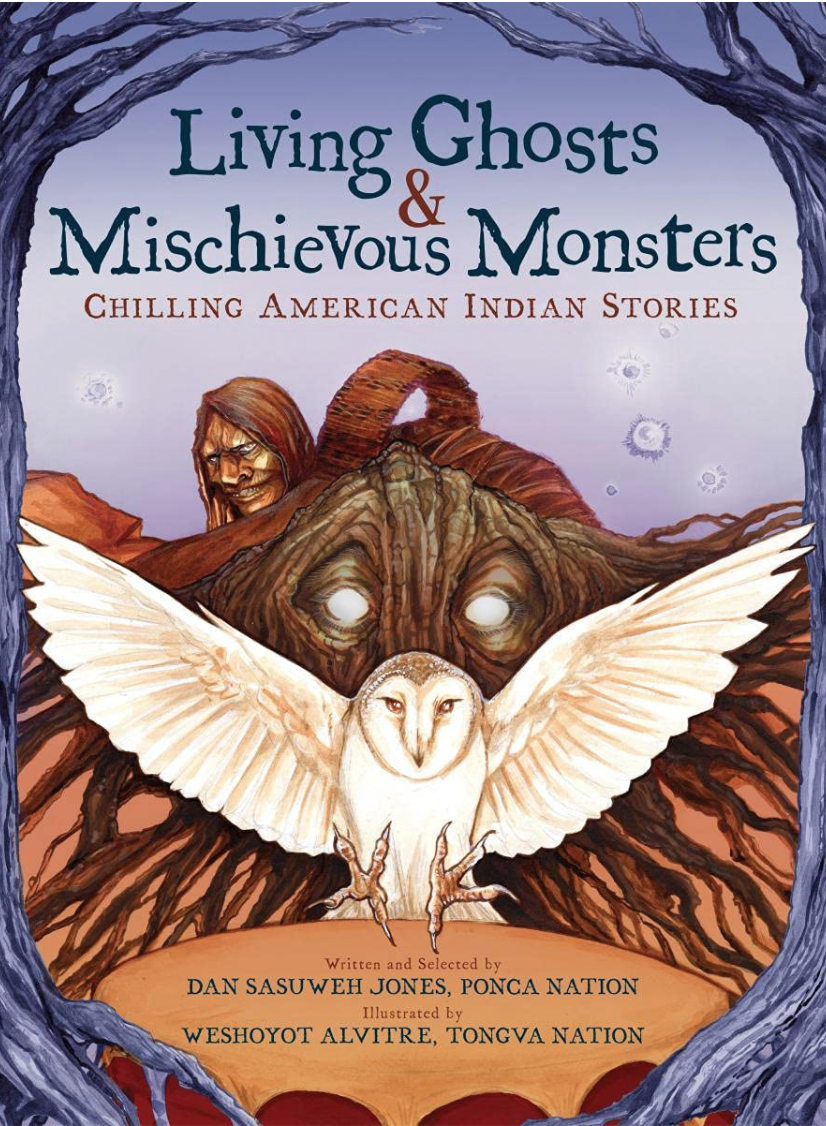 Congratulations to the winners (Gold) and honorees (Silver) of the 2021 Eureka! Nonfiction Children's Book Awards. Native-created books celebrated include We Are Still Here! by Traci Sorell, illustrated by Frane Lessac (Charlesbridge, 2021), Classified: The Secret Career of Mary Golda Ross, Cherokee Aerospace Engineer by Traci Sorell, illustrated by Natasha Donovan (Millbrook Press, 2021), Living Ghosts & Mischievous Monsters by Dan SaSuWeh Jones, illustrated by Weshoyot Alvitre (Scholastic Press, 2021) and The Power of Style by Christian Allaire (Annick Press, 2021).
This Week at Cynsations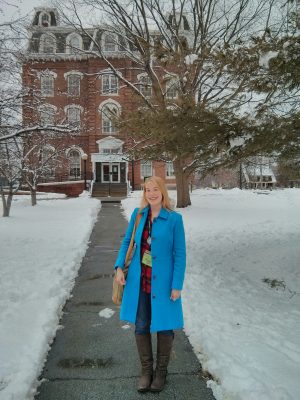 More Personally – Cynthia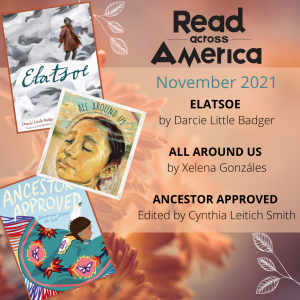 Happy Native Heritage Month! Of course, at Cynsations we celebrate Native voices and visions year round, but this is always a time of heightened attention from the reading community.
For example, Ancestor Approved: Intertribal Stories for Kids, edited by Cynthia Leitich Smith (Heartdrum, 2021), is the middle grade book for November for NEA's Read Across America, along with YA choice Elatsoe by Darcie Little Badger (Levine Querido, 2020) and picture book pick All Around Us, written by Xelena González and illustrated by Adriana M. Garcia (Cinco Puntos, 2017). Peek: "Reading and discussing books with characters that make connections with their ancestors and their identity can help students embrace their own identities and the identities of others.
Thank you to my friends at Anderson's Bookshops for video booktalking Ancestor Approved and Jo Jo Makoons: The Used-To-Be Best Friend along with We Are Still Here: Native American Truths Everyone Should Know by Traci Sorell and Frane Lessac and Hunting By Stars by Cherie Dimaline.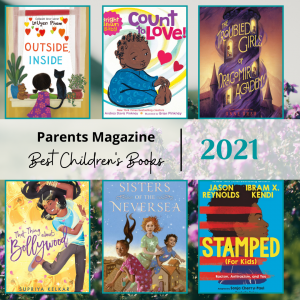 My middle grade novel Sisters of the Neversea (Heartdrum, 2021) is among PARENTS' Best Children's Books of 2021! Peek: "PARENTS—the leading source for busy millennial moms—tapped editors, librarians, teachers and literacy experts to nominate more than 250 titles published this year. A diverse group of over 100 kids and their parents helped determine 30 winners that deliver excitement, adventure, and kindness. PARENTS' Best Children's Books 2021 are featured in the December issue of PARENTS."
Sisters of the Neversea is also being featured in PARENTS' Raising the Future Book Club! "Join author Cynthia Leitich Smith (that's me!) as she reads a chapter and answers questions from viewers on @Parents Instagram Live on Dec. 4, 2021, at 2 p.m. (ET). Go to parents.com/BookClub for details and discussion questions."
I'm also honored by this insightful review of Sisters of the Neversea from Susan the Librarian:
"…it isn't a scathing dismantling of Barrie's classic. It's a reimagining of the enchanting world that both holds Peter Pan accountable for the racism and other problematic aspects of the original story and somehow recaptures and preserves the spirit, tone, and even narrative style of the original."
Exciting News! Cynthia Leitich Smith and Rosemary Brosnan at Heartdrum/HarperCollins have acquired AANIIN, a picture book by Turtle Mountain Band of Ojibwe citizen Dawn Quigley (Jo Jo Makoons chapter book series), illustrated by Diné/Chicana painter and illustrator Nani Chacon. In the book, to be published in Summer 2024, the Ojibwe Seven Grandfathers teachings are used to give children guidelines for living a good life. Erin Murphy at Erin Murphy Literary represented the author and the illustrator represented herself, in the deal for world rights.
16 Books for National Native American Heritage Month from K-12 Talk at W.W. Norton & Co. Honored to spot a few of my books and Heartdrum titles in such lovely company.
Native Heritage Month: Stereotypes Still Unbroken by Michael M. Guevara from Perfection Learning. Peek: "Many of the conflicts and misunderstandings stem from a lack of knowledge and experience. This November, American Indian/Alaska Native Heritage Month can serve as the catalyst to providing students with texts by and about Native Americans. Hearts Unbroken by Cynthia Leitich Smith is an excellent start."

More Personally – Gayleen
I can't wait for Andrea Page's webinar with Eastern Pennsylvania SCBWI, Gathering Native Voices: Wow Readers with Meaningful Sentences, on Nov. 15. In our Cynsations interview last month, Andrea described those "golden lines" as "sentences that tickle a reader's brain, making them want to stop and savor the words." Needless to say, I'd love to add more of those to my manuscripts!
More Personally – Stephani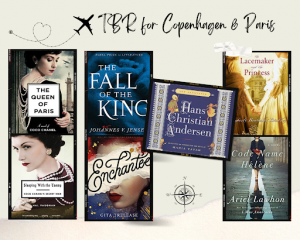 Whenever we have traveled as a family, I'd ask that we all read books related to the place we were going. My children aptly named these trips "edu-vacations." This month we are headed to Copenhagen and Paris to visit my daughter who is studying abroad. I'm really enjoying immersing myself in books set in these locations.
Cynsations readers may remember this interview with Gita Trelease, author of Enchantée (Flatiron Books, 2019) and Jodie Lynn Zdrok, author of Spectacle (Tor Teen, 2019) who both set their magical, historical novels in Paris.