Jennifer Lane Wilson—a beloved author, loving mother, and wife—passed away from cancer Oct. 13 in Topeka, Kansas. She was forty-eight.
Obituary: Her family and friends shared their reflections here.
As news of her death broke, Jennifer's friends shared their reflections: Clelia Gore, Michele Helsel, Jody Jensen Shaffer, and Teresa Mitchum.
Jennifer was born on Nov. 6, 1971 in Topeka.  She grew up on a small farm and loved to read books. She was a first-generation college graduate with a degree in philosophy.
On her website, she wrote that she was grateful for that training, which helped her be a creative and curious thinker who asked the big and little questions. Jennifer quoted her literary hero E.B White on her website with the words "All that I ever hope to say in books is that I love the world," as the reason she writes for kids.
On Sept. 15, Jennifer announced her debut nonfiction picture book deal with Capstone in Publishers Weekly.

Soaring In Style: How Amelia Earhart Became A Fashion Icon is about aviation icon Earhart's love of fashion and her lesser-known career as America's first celebrity fashion designer. The book is scheduled for publication in Spring 2022 from Capstone.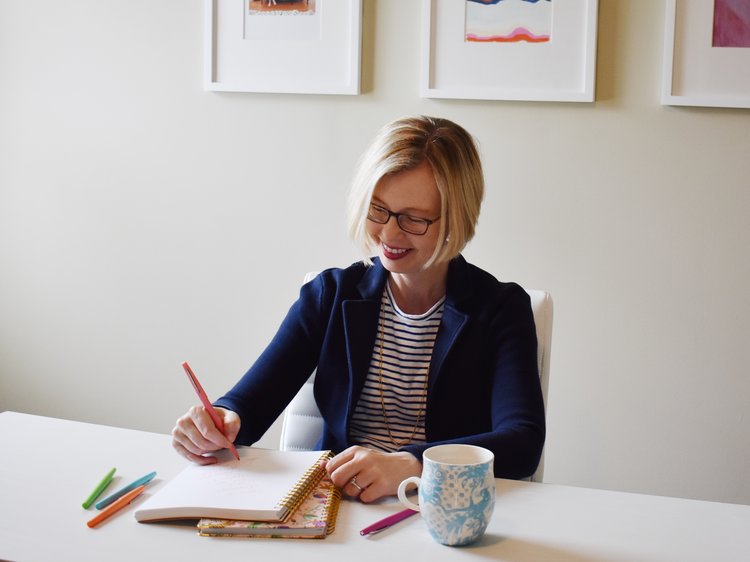 On her website, Jennifer wrote about her favorite writing things:
Her favorite writing tools: colorful pens, bright white paper
Her favorite fuel: dark chocolate and lots of tea
Her writing tips: slow down, pay attention, be amazed
Her writing inspiration: long walks and short naps
Her distractions: sunshine and shallow TV
Her favorite soundtrack: Willie Nelson, Ellie Holcomb
Jennifer's friends shared their grief on Twitter:
"My heart is broken. @jenwilsonkc passed away yesterday of breast cancer. A beautiful author, person, friend. My condolences go out to her family. It tears me up that she'll never hold her Amelia book in her hands. Please keep her and family in your thoughts and prayers," wrote Michele Helsel.
"I lost my friend and fellow children's author @jenwilsonkc this week. She was funny, kind, and smart. She loved open windows with cool breezes and getting her Christmas shopping done early. We agreed that moms should run the world. My heart breaks for her family," wrote Jody Jensen Shaffer.
"I don't post personal losses on soc media but I must now. My dear friend Jennifer Wilson passed away and there's a massive hole in my heart. I shall miss her kindness, listening spirit, deep faith and gifted way with words," wrote Teresa Mitchum.
Cynsational Notes
Suma Subramaniam has an MFA in Creative Writing from Vermont College of Fine Arts and degrees in computer science and management. Learn more at www.sumasubramaniam.com.