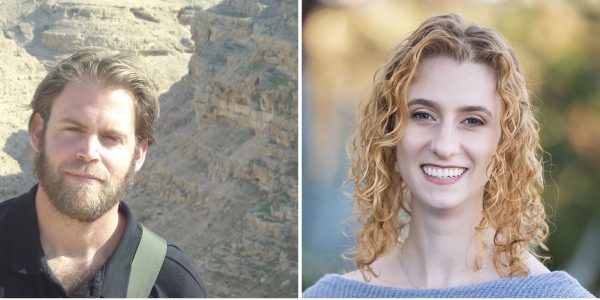 Welcome to Chris Baron and Aimee Lucido! These two debut authors of middle grade novels in verse discuss inspiration, MFAs, and the mentor texts that stimulated their writing.
Chris Baron
What first inspired you to write for young readers?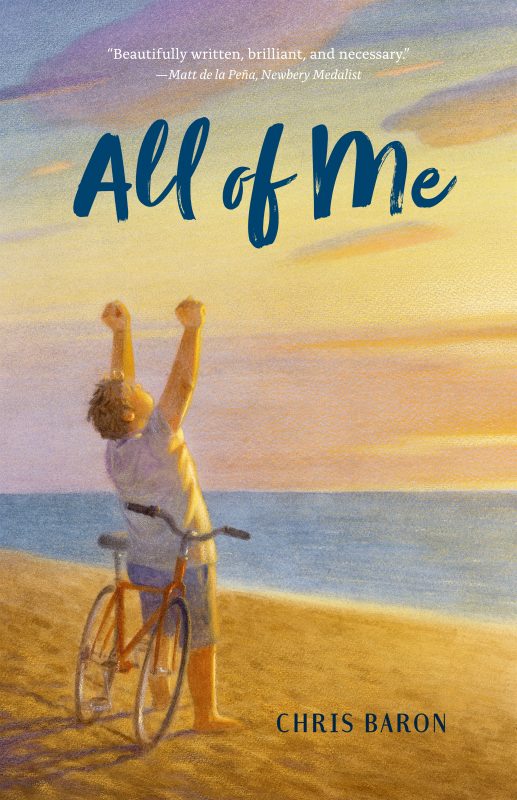 I've certainly been writing for a long time in the more academic range of poetry, fiction, and nonfiction. But I think there are two core sources for my inspiration to write for young readers.
There is no doubt in my mind that having children of my own is my strongest inspiration.
They have such incredible hope and strength, and magic. For them, the world is full of everything that is possible, and they are hungry for stories that let them know more about life backwards and forward through time.
At bedtime, they always ask me to tell them a "kid" story—a story from my own growing up. They just want a "happily ever after." They want every detail, every nuance, every joyful moment, but also every sad moment. They are listening for how things happen in the world. Stories are how they want to learn.
Having children woke up everything in me. And reliving all the books that saved my life: The Hobbit (HMH Books, 1938), and Bridge to Terabithia (Crowell, 1977), and so many others, reminded me that these are the stories that live in our hearts forever.
I asked myself, could I actually be a part of a tradition like that?
Also, when my book of (adult) poetry came out a few years ago, at the release, I was reading to a theatre full of people, and some of the poems were extremely serious. I decided to read some of lighter poems about growing up, and about my own children. I will never forget what happened after that. I read this poem, "First Kiss." Here are just a few lines…
"Fat kids don't have girlfriends.
Friends yes, but not kissing,
not even in third grade.
So imagine my surprise…"
The audience laughed with relief. I remember looking out and seeing a good friend of mine—a YA and picture book writer who would later become one of my greatest supporters—Matt de la Peña-staring at me wide-eyed from the crowd.
After the reading, he ran up to me, grabbed me by the shoulders and said, "Dude, you have got to write a middle grade book!"
I read Jacqueline Woodson's Brown Girl Dreaming (Nancy Paulsen, 2014), and he gave me a stack of other books, mainly novels in verse, to read, and I read them all!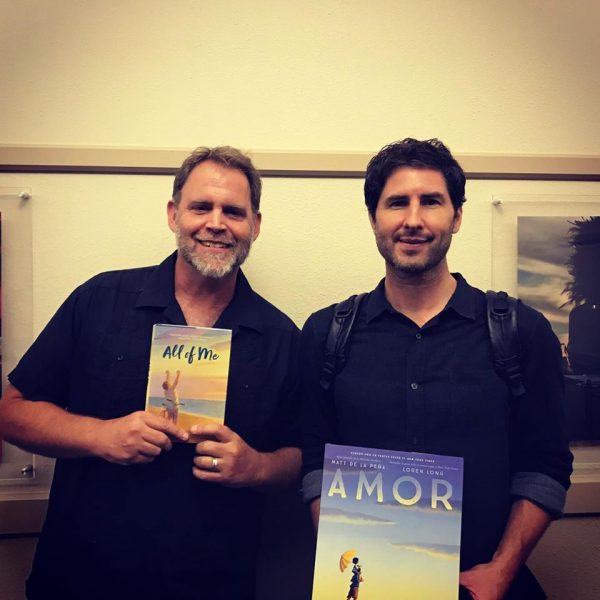 My journey was launched! I took a sabbatical from work, and started writing All of Me (Feiwel & Friends, 2019) in the late night hours, in the early mornings, wherever I could find the time.
Through countless revisions from the most amazing group of critique partners, I found an incredible agent in Rena Rossner who had wonderful vision for the story. Eventually, thanks to Feiwel and Friends Macmillan, All of Me is here! I am also so excited for my next middle grade novel in verse coming 2021, Made of Clay.
Please describe your pre-publication craft apprenticeship. How did you take your writing from a beginner level to publishable?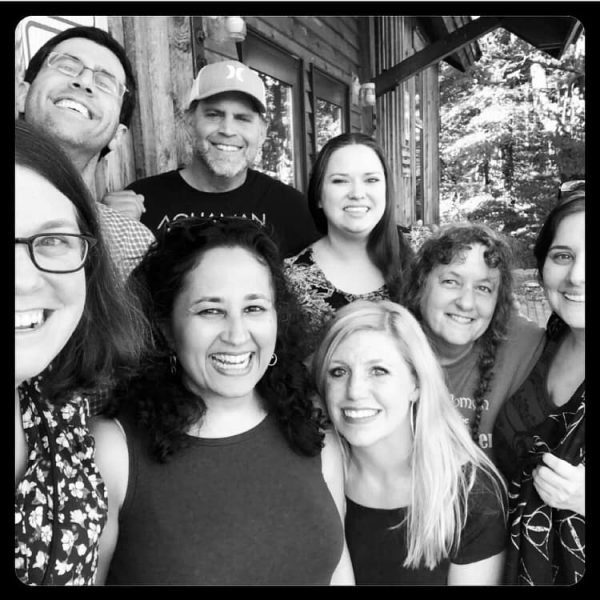 I know that getting my MFA in poetry helps me all the time with the process of "how" to write and take in feedback. I think lately the most vital thing for me is Community.
I have such a dedicated group of writers and mentors who are willing to put up with all of my ideas and stories, and the sometimes deeply personal work that comes along with writing a raw, honest, and imagistic story like All of Me.
When I told them what I was about to do, they were so encouraging. They read initial chapters/poems, critiqued my storyline, and hit me with the most honest feedback possible. They stayed with me on the manuscript for a full year; meanwhile, I was reading every middle grade book I could find. Slowly but surely, the story took real shape.
Even now, community is such a vital part of my writing process. So many incredible writers I have met through our Novel Nineteens Debut Group, for example.
When I finally had a 70,000-word draft (way too long), I spent the next six months refining it, and crafting query letters to agents. As I think about it now, it required hours a day perfecting everything I could. Sometimes I think that just so many straight hours of writing work helped to build the muscles that moved the writing forward. Of course, my family—another crucial aspect of community—supported me through the deeply emotional work of writing a book.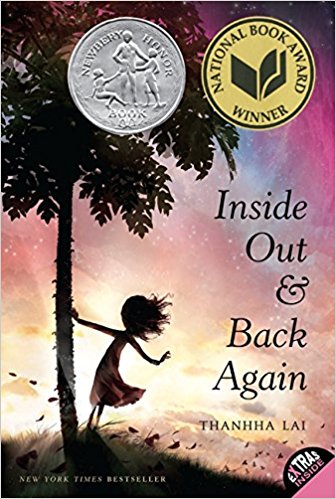 One of the most difficult decisions was to write the book in verse. When I told my critique partners about writing a novel in verse, we had to really work through what that meant.
I showed them all the incredible books I had been reading, such as Thanhha Lai's Inside Out And Back Again (HarperCollins, 2011), Joy McCullough's Blood Water Paint (Dutton, 2018), Jacqueline Woodson's Brown Girl Dreaming (Nancy Paulsen, 2014), Sandra Cisneros's The House On Mango Street (Arte Público, 1983), and so many others.
I felt like the verse in these books created an intimate connection with the reader, and that's the form I wanted to work in.
I think that poetry speaks to the heart. We see with more than just our eyes, and the music of poetry helps to make words sing directly to us. Poetry relates to all kinds of readers. There is space on the page, measured breaks, pacing, music, and movement of lines that a reader of almost any level can find their way into. The structure of verse creates an intimacy with a reader that allows them to hear the tone and cadence of a character's voice.
I thought this was especially important for this main character. A boy who doesn't say much outwardly, but inside his mind is a world of thought. The verse allowed the complex, internal landscape have a voice.
What was your initial inspiration for writing this book?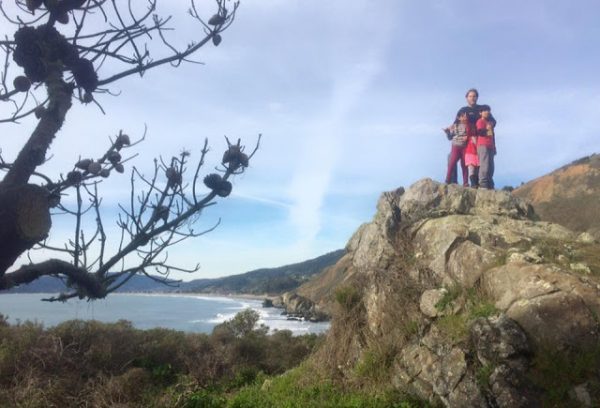 I did an interview on KPBS, and the reporter referred to All of Me as a fictional retelling. I think that's a perfect way to put it. So much of the inspiration comes from my own life. I always struggled with weight—there was always one diet or another happening in my house. And just like Ari, I did live in San Francisco and Marin County where the book takes place. Also, my mother in an artist, and she moved us to Stinson Beach for a fated, and life-changing summer. All of it is the core inspiration for the book. But there is more.
Overweight kids are often left out of the story. My first memory of being bullied about my weight is so strong. I grew up in Manhattan, and I remember the cold air on the playground and the hum of the dodgeball hitting me in the stomach, and the voice of the kid, laughing, "Fatboy probably didn't even feel it."
The ball hurt when it hit, but I remember being much more hurt by his words. So I shook off my tears, and I just laughed along with them.
Maybe at times, this might be the right thing to do, but the name-calling continued—sometimes innocently, sometimes cruelly—and I started to believe what they said about me.
I think that's part of it. As kids, we so often take on the identities that others attach to us–even if they are not the most positive. I really needed someone at that time to tell me that I didn't have to listen to them, or believe what they said, or I could get help, whatever that meant.
I wanted to tell a story of a character who experiences real life challenges and learns how to be confident, healthy, brave, and have authentic self-esteem, and at the same time be vulnerable. I wanted a story that I would have loved to have found as a kid.
All of Me is the story about self-acceptance and finding the perfect in the imperfect.
When the book came out, I wondered who it might appeal to most, and as I do school visits—something I absolutely love—I have found that these themes resonate from K-12, for college students, and beyond. I am so thankful to be able to contribute to the conversation.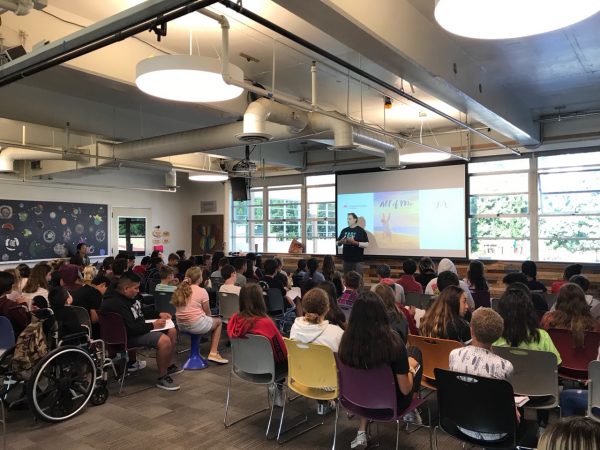 Aimee Lucido
Please describe your pre-publication craft apprenticeship. How did you take your writing from a beginner level to publishable?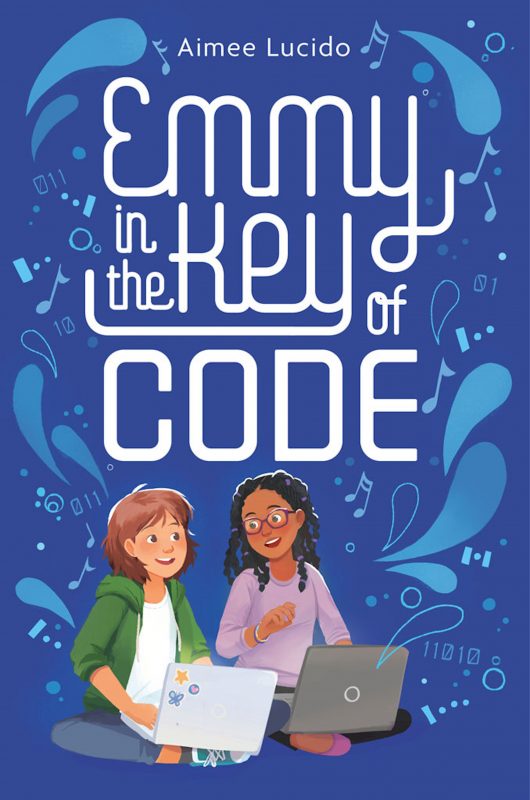 I love this question, because I love to talk about all the terrible books I tried to write before I started writing ones that had merit.
My first "book" I wrote during the summer of 2011. I was interning at Google, and there wasn't enough work for me to do, so there were entire weeks where my manager would tell us to go play pool and they'd have more stuff for us to do tomorrow.
I got bored of pool very quickly, and so I decided to join my friend and their mom in a 500-words-a-day writing challenge. I hadn't read much kidlit at this point, but what I had read was YA dystopian fantasy, so that's what I decided to write. It was called "The Frozen City" and it hovered around 100,000 words.
But as it turns out, it's very hard to write YA dystopian fantasy well, and furthermore, I don't enjoy writing it very much! But I spent three years on that book, eventually turning it into my college literary arts thesis.
It wasn't a good book, but it taught me how to write a book, how to revise a book, and how to throw away a book.
From there, I transitioned into a magical-realism phase that lasted four years and spanned three full-length novels, two of which I wrote during my MFA program. But, I was slowing starting to figure out where my voice sat, because every story I wrote after that very first one has had slightly less magic in it than the one before it, until Emmy In The Key Of Code (Versify, 2019) which had absolutely none.
I owe a lot of this transition from YA dystopian fantasy to MG contemporary realism to my MFA program at Hamline University. Before Hamline, I had barely read any kidlit books that weren't bestsellers, and everything I wrote was a Xerox of what I was reading.
That's not to say that people need to get an MFA in order to write great books, but I personally was feeling stuck after five years of writing seriously and seeing very little success.
My MFA taught me how to read like a writer. It introduced me to people in the industry who were as serious about this as I was, and it taught me how to create a story from character, as opposed to cramming characters into a pre-defined plot. It also taught me that if I want to do this seriously, and I want to do it well, it's going to take a whole lot of time, but it will be so worth it.
What was your initial inspiration for writing this book?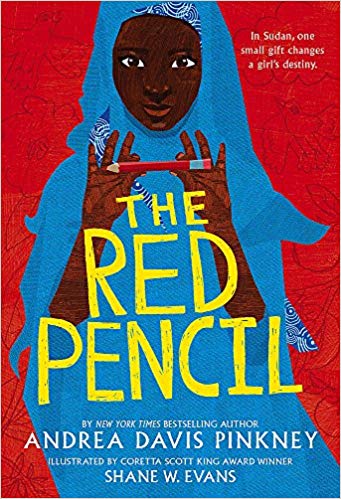 As a woman software engineer, my entire life I had had people telling me that I should write a book about girls in STEM because it was so "trendy." But I didn't want to write a book because it was trendy, I wanted to write a book because I felt the book needed to exist. And I didn't have any book ideas about girls in STEM that needed to exist, so I wasn't going to write one.
It wasn't until I read Andrea Davis Pinkney's The Red Pencil (Little, Brown, 2014) that the idea hit me. Andrea's poetic conventions in The Red Pencil reminded me of the linguistic conventions of the coding language Python. Colons, newlines, tabs, spaces . . . All at once, it hit me how similar poetry was to code. Both encapsulate a large amount of information in a short amount of space, both can seem intimidating to interpret if you aren't familiar with the form, but both can be elegant when crafted with a keen eye.
That's when I decided to write a novel in verse about a girl learning to code, and my goal was to use the verse format to show the similarities between code and poetry, even though people so often think of them as opposites.
What was the funniest moment of your publishing journey?
I'm not sure if this is the funniest thing that happened, but it made me laugh. A bit of backstory: I make crossword puzzles. I've made them for The New York Times, The New Yorker, Zynga, as well as a snarky, tongue-in-cheek independent crossword publication called The American Values Crossword.
My crossword endeavors have almost nothing to do with my publishing endeavors (even if sometimes the readership/solvership has some overlap), but a few days ago my literary agent forwarded me two back-to-back emails of someone first complaining to her about some pedantic bug in The New Yorker crossword website, then retracting that complaint because the bug was no longer there.
It makes me laugh that someone would a) complain to anybody about a bug on the website for The New Yorker puzzles, b) believe that I have anything to do with fixing that website and c) that my literary agent would be the best person to get the word to me about it.
This, along with some amazingly absurd Amazon reviews, is what gets me through the slog.
What model books were most useful to you and how?
Before I wrote Emmy in the Key of Code, I had never written a novel in verse. In fact, it was only a few years earlier that I even learned what a novel in verse was. I believe it was Kwame Alexander's The Crossover (Houghton Mifflin Harcourt, 2014) that I got about a quarter of the way through before realizing that it was one story, and not a book of individual poems!
But The Crossover ended up having a major impact on me. I loved how it combined two totally opposite things—basketball and music—in a way that made you understand that they weren't so different after all. So when I decided to write a story about a girl learning to love computers through a love of music, The Crossover is what popped into my mind as an example of a successful attempt at something similar. So, I wrote Emmy with The Crossover sitting next to me.
Whenever I got stuck, I would go to The Crossover for guidance, and when Kwame Alexander announced his new imprint Versify, I knew that was where Emmy belonged. It was an honor to learn that Kwame loved my book as much as I loved his!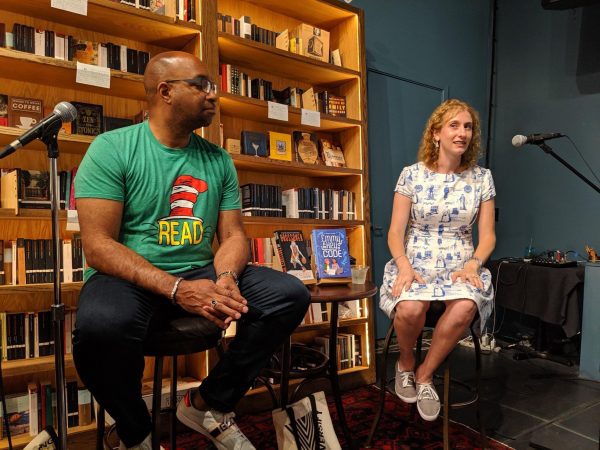 What advice do you have for beginning children's-YA writers?
My biggest advice is to read. Read debuts, read bestsellers, read award winners, read books by friends, read books in verse, read graphic novels, read picture books, read articles, read Twitter, read classics, read your email, read Harry Potter [a series by J.K. Rowling (1997-2007)], read poetry, read the backs of cereal boxes, read recipes, read billboards, read read read read read read read.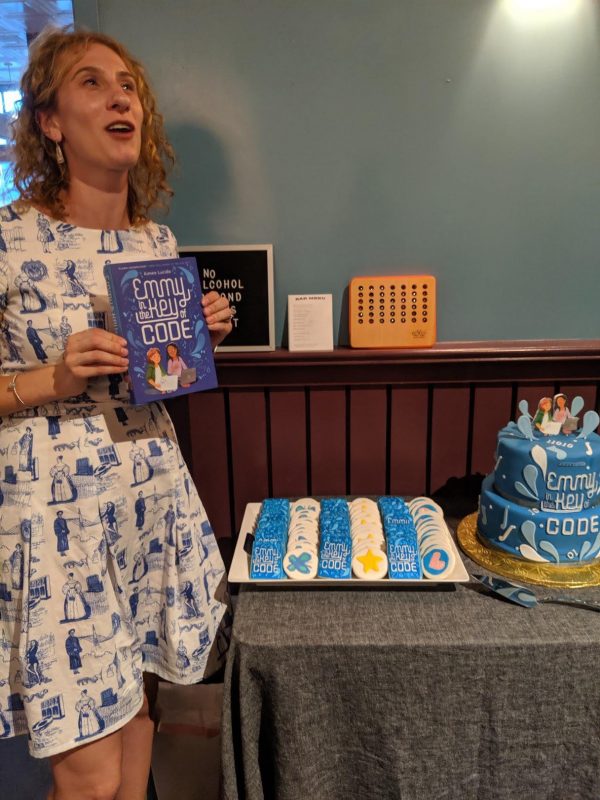 Cynsational Notes
Chris Baron's Middle Grade debut, All of Me, a novel in verse from Feiwel & Friends/Macmillan. He is a professor of English at San Diego City College and the director of the Writing Center.
Baron has published numerous poems and articles in magazines and journals around the country, performed on radio programs, and participated in many readings, lectures, and panels. He grew up in New York City, but he completed his MFA in Poetry in 1998 at SDSU.
Baron's first book of poetry, Under the Broom Tree, was released in 2012 on CityWorks Press as part of Lantern Tree: Four Books of Poems, which won the San Diego Book Award for best poetry anthology. He is represented by Rena Rossner from the Deborah Harris Literary Agency.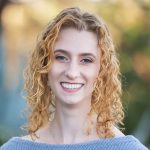 Aimee Lucido is the author of Emmy In The Key Of Code and the upcoming Recipe For Disaster (Versify, Spring 2021). She's a software engineer who has worked at Google, Facebook, and Uber, and she got her MFA in Writing for Children and Young Adults at Hamline University.
She lives with her husband in San Francisco where she likes to bake, run marathons, and write crossword puzzles.
Stephani Martinell Eaton holds an MFA in Writing for Children and Young Adults from Vermont College of Fine Arts where she won the Candlewick Picture Book Award and the Marion Dane Bauer Award for middle grade fiction.