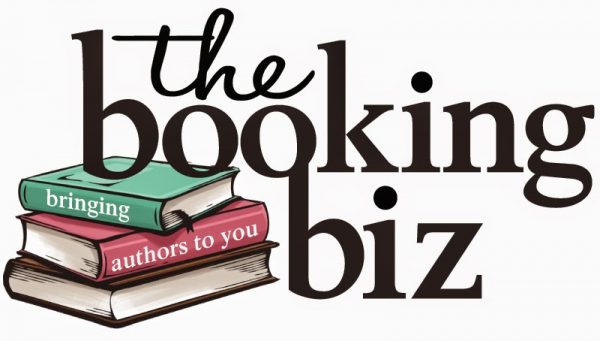 By Carmen Oliver
of The Booking Biz
"I don't believe in barriers…just fly your plane."
Over the last eleven years, I encountered a lot of barriers.
A lot of uncertainty.
But during that time, it afforded me the opportunity to really focus on studying children's literature and the publishing industry. I have volunteered and apprenticed in various leadership and communication roles with the Society of Children's Book Writers and Illustrators, the Writers' League of Texas, and the Texas Book Festival.
My agent Erzsi Deak of Hen & Ink Literary is negotiating the sale of my first picture book, and I'm well published in children and adult magazines. I judge children's writing contests and mentor new writers.
All of this to say has created the fuel to fly my plane.
In March 2014, I founded The Booking Biz, a boutique-style agency specializing in booking award-winning children's authors and illustrators for school and library visits, festivals and conferences, and bookstores and special events.
I chose to pursue this career because it spoke to a number of my passions. It allows me to connect children with terrific book creators and hopefully, in some small way, make a difference in their lives.
Additionally, I couldn't wait to collaborate with like-minded individuals who respect and adore children's literature. Working with librarians, educators, and event coordinators who are passionate about creating lifelong readers and learners, it just doesn't get any better than that.
For me, like many in the children's publishing business, the decision to work with someone must come from a connection, respect, and love of their work. But not only that, I have to believe 110% in their ability to reach their audience and deliver a presentation that will enrich, inspire, and motivate long after they've left the proverbial stage. Therefore, I only take on clients whereby I've seen their presentations or that come highly recommended by someone I trust implicitly.
Librarians, school administrators, and event organizers need to be able to trust my recommendations. I'm not a salesman. I'm an advocate and partner for my authors/illustrators but also for the businesses searching for speakers.
Here are a few things that leap to mind when someone from my agency presents:
Animated & entertaining
Audience participation
Connecting and relate-ability
Teaching but not preaching
I believe one of the most important roles of a children's booking agent is to listen. In Stephen R. Covey's The 7 Habits of Highly Effective People: Powerful Lessons in Personal Change, he said "Most people do not listen with the intent to understand; they listen with the intent to reply."
How often do we find ourselves doing that? I know I've done it many times. Talking before the person has finished speaking. As a booking agent, it's important to quiet your mind and focus on what is being said, how it's being said, and what isn't being said. There's a lot that can be missed if you're already concentrating on your next sentence, pitch or comeback.
Not every author needs a booking agent. Not every librarian or event coordinator will work with one either. But when you do enlist their service, here are a few of the benefits:
Professional, personalized pitches to organizations on author's behalf
Negotiates contract/agreement for fees and scheduling
Acts as a liaison between author and event coordinator
Manages all nitty-gritty details
Assists and/or coordinates book sales
Markets and builds new relationships
At this point, I think it's important to point out that creating partnerships with librarians, educators, and event coordinators shouldn't rely solely on the shoulders' of the booking agent. Your booking agent is your partner and as partners, you both should be equally reaching out into the community and making connections. Every good pilot needs a supportive co-pilot to fly the plane.
More on the Agency
The Booking Biz represents children's authors Bethany Hegedus (TX), Dianna Hutts Aston (TX), Dianne de Las Casas (LA), Whitney Stewart (LA), David Elliott (NH), Lindsey Lane (TX), author-illustrator Don Tate (TX), and illustrator Evan Turk (NY). The agency is currently not accepting any new clients at this time. For information, visit the Booking Biz website.