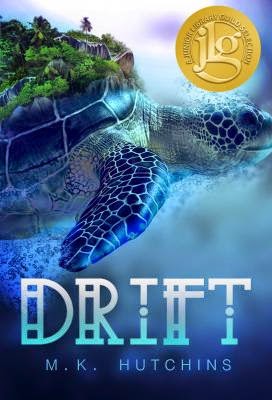 M.K. Hutchins is the first-time author of Drift (Tu Books, 2014). From the promotional copy:
Tenjat lives on the shores of Hell, an ocean filled with ravenous naga monsters. His island, a massive Turtle, is slowed by the people living on its back. Only those poor enough to need children to support themselves in old age condescend to the shame of marriage.
Tenjat is poor as poor gets, but he has a plan. Can Tenjat discover his sister's secrets in time? Will the possibility of love derail all his plans for a richer, marriage-free life?
Long-held secrets will at last be revealed in this breathtaking debut from M. K. Hutchins.
Could you describe both your pre-and-post contract revision process? What did you learn along the way? How did you feel at each stage? What advice do you have for other writers on the subject of revision?
Drift had a long revision process. I started writing it back around 2005, while attending my first semesters of college.
Originally it was a novella, but it stank at that length. Everything felt rushed and undeveloped. I tossed it in a drawer.
In 2008, I extended a different novella into a novel. I thought back to Drift, which, in truth, was more like notes about a story than a story itself. I expanded it, too. But it still smelled funny.
So I kept writing other books, occasionally looking back. Some things that had given me a headache were easy to fix after all that extra experience. Other problems stubbornly remained. I fixed what I could, got more critiques, and revised again.
Come 2011, I knew the book was the best my skills could currently make it. I'd heard Stacy Whitman speak at a conference, thought she might be a good match for the book, and sent it straight to her. She sent me back a revision letter.
I've heard all the horror stories about revision letters, but for me, it was like Christmas. I could finally see those elusive weak spots in the manuscript.
Armed with that knowledge, I enthusiastically brainstormed solutions to the point that I was getting up every hour in the middle of the night to jot down notes (my husband did not sleep well).
During the rounds of revision, Stacy said something that surprised me: she called my book ambitious.
When I blinked at her, she continued, talking about the worldbuilding.
It never occurred to me that it took so long to get this book right, not because I was just slow and determined to succeed via mule-like stubbornness alone, but because I was trying to throw the reader into a different secondary world fantasy while telling a story and making it all feel effortless on the reader's part.
I had two big take-aways from all of this.
First, that I need lots readers and critiquers. I need people to tell me when my worldbuilding is opaque, when it is clumsy, and when I'd managed the details just right so it flowed off the page.
I am not the kind of writer that can write well in a vacuum, isolated from feedback.
I wish I'd figured that out a lot sooner. For me, a good critique helps me see the flaws in a manuscript better than rereading it a half-dozen times.
Secondly, the people that you work with in this industry matters. There are lots of talented editors, but Stacy also understood what I wanted to do with this book. I didn't dread my revision letters. All the things she pointed out or suggested made my book cleaner and stronger — more the story that I'd been trying to tell all along.
As a fantasy writer, how did you go about building your world?
In high school, I noticed that a lot of my childhood favorites didn't study writing — they were experts in some other area. Thanks to Tolkien, I was already fascinated by anthropology and linguistics.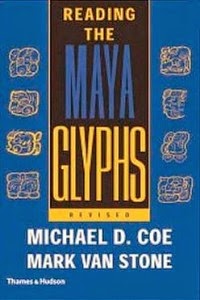 Yes, I was the nerdy kind of teen that checked out Anthro 101 textbooks from the local library and devoured Reading the Maya Glyphs by Michael D. Coe and Mark Van Stone (Thames & Hudson, 2001) for fun. After I graduated high school, I went to college and studied archaeology.
Drift came from day-dreaming-thinking during my classes. Maya cosmology, especially the idea of the world being on the back of a turtle surrounded by a watery hell, struck me. That image mingled with ideas of burial practices and economic pressures. Soon, I had a world that both physically and culturally felt round and real to me.
I often hear people say that fantasy doesn't require research. I feel the exact opposite. To create a new world, I need to know as much as I can about the world around me.
Recently, I had a friend talk about trying out new, hard things — not just coasting by on the talents and skills she already had — to teach her children that new, hard things are worth doing. I chewed on that for days. Since college, I hadn't really delved into a new discipline. I'd kept reading in my comfort zone. Both as a mom and a writer, I realized I could benefit from branching out.
So I jumped off the deep end and enrolled in a Coursera programming class (Coursera is free, online, and amazing). It's been rewarding to explore a strange, new world. I don't know if what I've learned will ever turn up in a story (okay, who am I kidding; it almost certainly will), but I figure everything I learn goes towards my education as a wourldbuilder and a writer of fantasy.