What an fun, inspiring, amazing week I just had, talking about reading, writing, Feral Nights (Book 1 in the Feral series) and Eternal: Zachary's Story, illustrated by Ming Doyle (Tantalize series)(both Candlewick) with booksellers, writers, teachers, librarians, students and other enthusiasts in the Chicago and Madison metropolitan areas.
Huge thanks and cheers to all (including my publisher, Candlewick Press, especially Erika) who had a hand in making the tour such a success!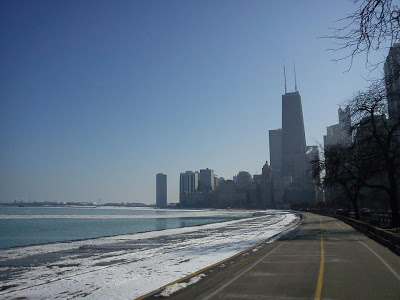 Sunny skies above Lake Shore Drive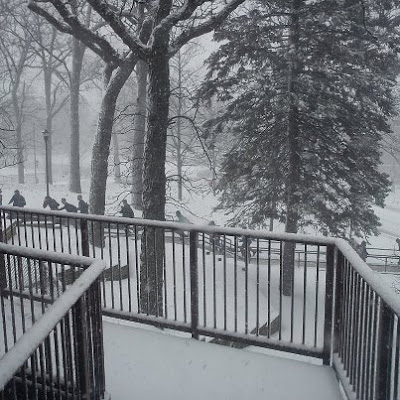 The storm came, and one evening event had to be cancelled due to road conditions.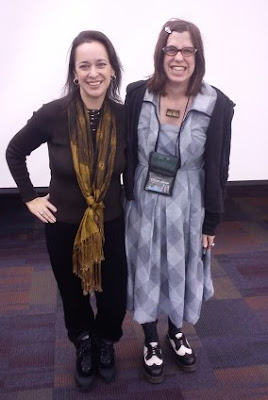 Thank you, Sulzer librarian Sharon Gissy!
Jingle dancing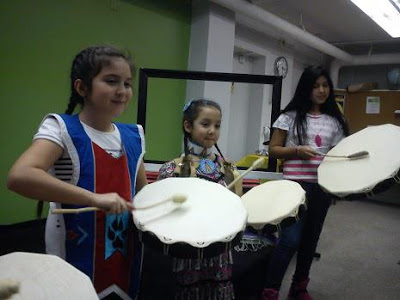 T7 Native Sisters drum and sing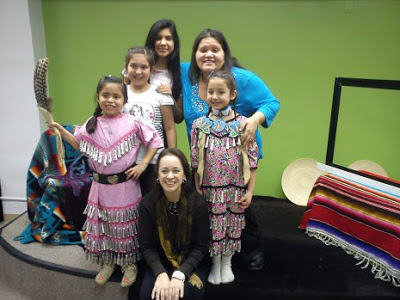 Posing with the cast of the Jingle Dancer performance
I'm wowed by these smart, strong, warm, sweet readers-performers! (Thank you, Debra, Josie & T7 Native Sisters!)
With Georgia, Judy & E.M. at Bucky's in Madison — thank you, ladies, especially Emily, Katie & Chewy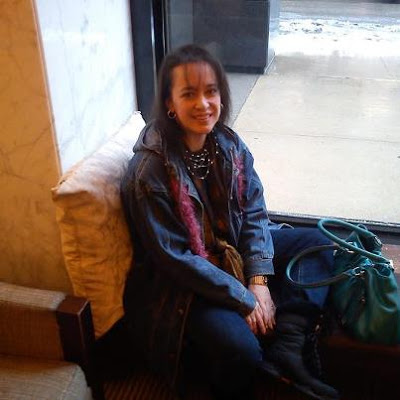 Time to go home to Austin and get to work on that revision!
Cynsational Stock
Look for signed copies of my books at The Book Stall at Chestnut Court and Anderson's Bookshop in suburban Chicago as well as at A Room of One's Own in Madison! Also available at BookPeople in Austin and The Book Spot in Round Rock, Texas!
P.S. Thank you, SCBWI-Wisconsin!
Giveaway Last Call
Enter to win: