The Billboard Hot 100 Song "Secret Agent Man" was released in 1966, and, as a child, I probably first picked it up on the radio in the early 1970s.
I misunderstood the words.
I thought the lyric and title was "Secret Asian Man."
I wondered about the secret Asian man.
Who was he?

What was his secret?

Or was he himself the secret?
Fascinating.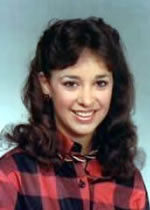 Me at 16
I mostly grew up in the Kansas City suburbs, and my middle-class neighborhood was home to a number of Indian American families and just a few other Asian American families of other national origins.
In junior high, I was good friends with a cute, sweet Chinese American boy who, alas, moved to California and, strange as it seems, he was the last Asian American guy in my life for some years.
(Kansas didn't have that big of an AA population at the time; neither did Oklahoma where I visited family or Colorado where I vacationed.)
I distinctly remember, though, being a teenager, sitting in the front seat of a parked car one night, talking to my then best girlfriend and admitting that I found it hard to imagine ever being attracted to an Asian guy—this from me, who is of a dual heritage and had something of an affirmative action, equal opportunity attitude toward boys.
Doesn't sound like me, does it?
But at the time media influences were working against Asian men, secret and otherwise.
They were usually much older and poetically wise like Mr. Miyagi from "The Karate Kid" movies. Yes, I'm sure there was a teen Japanese male character or two in the "The Karate Kid, Part II," however, I also recall him/them being the bad guys (and most fictional martial arts experts as having a rather violent bent, in films that were short on, shall we say, girl appeal?).
As a Gen Xer, the specter of the "Sixteen Candles" character Long Duk Don loomed awkward, gangly, and, as I recall, upside down.
I also was a fan of the romance and soundtrack of the classic film "Breakfast at Tiffany's," though Mickey Rooney's Yunioshi was clearly offensive to the point that I recall feeling uncomfortable every time he appeared on my TV screen.
Then in 1991, at a law school party, I glanced across a crowded back lawn at a striking guy who didn't yet know I existed and decided (despite being on a date with someone else) to introduce myself to him. Four years later, we got married. You know him as children's author Greg Leitich Smith.
Just FYI, he's Japanese-German American.
Obviously, I'd been wrong. That happens a lot when you're a teenager and when you're an adult, too. You're wrong about all kinds of things. But you can grow as a person and change your mind.
So what lessons—if any—are we to glean from my personal experience?
First, media matters. It absolutely can shape prejudices in kids and teens, in people of all ages, even in those who are predisposed to recognize and fight against them. Persistent media depictions can even overshadow personal experience.
That's why truth and dignity and balance are key, especially for the young. Because those forces can blow away the biases still sometimes fostered by mainstream culture.
I'm certainly not suggesting we forever shelf "Breakfast at Tiffany's," but we should process that part of it as offensive. A blemish (that's part of a larger problem) on a classic film that otherwise has much to commend it.
And we do need to make sure to expose ourselves and each other to more respectful representations.
Does every Asian male character need to be heroic and attractive? Of course not.
But he shouldn't be a caricature either.
At the same time, those of us in publishing need to take care not to be too grown-up or heavy handed or self-congratulatory about the whole thing. Sure, we need books that clearly delineate our cultural diversity and related struggles, but we also need inclusive books–fantasy, realism, and nonfiction with huge kid-teen appeal wherein the focus is on a more universal story and the characters' varied heritage is simply part of who they are–perhaps an important part but not what defines them or qualifies them to be in the book.
That belief has inspired me to, on an ongoing basis, feature in my writing protagonists and significant secondary characters from underrepresented communities like Kieren Morales and Miranda Shen McAllister in the Tantalize series.
In Feral Nights (Book One in the Feral series)(Candlewick, 2013), I introduce readers to a new co-protagonist – Yoshi Kitahara. He's an intentionally sexy leading man, though I'd argue his heart and humor overshadow his good looks.
Yoshi is an intriguing guy.
He has his share of secrets.
I can only hope is appeal is irrefutable.
Cynsational Notes
Giveaway: enter to win signed copies of Feral Nights, Eternal: Zachary's Story and the paperback edition of Diabolical from Cynsations. More chances to win? To enter to win a copy of Feral Nights; see shakefire.com. To enter to win a paperback copy of Diabolical; see Cynthia Leitich Smith Author Interview, Review & Diabolical Giveaway
from JeanBookNerd.com.
The Horn Book says of Feral Nights: "Smith's blend of supernatural suspense, campy humor, and romantic
tension is addictive; allusions to both pop culture ('Thriller,' Monty Python) and literature (The Island of Dr. Moreau,
"The Most Dangerous Game") add to the fun. Most satisfying of all, Aimee and especially unassuming, injured Clyde leave their sidekick roles behind to come into their own."
Publishers Weekly chimes in: "Smith's fantasy smoothly switches between the three protagonists' perspectives, while expertly blending the mythical
and the modern. The story's sharp banter and edgy plot make for an entertaining and clever story about loyalty and reconciling differences."
Booklist calls it "sexy, fast-paced" and cheers the "ending that satisfies and should win her many new fans."
Kirkus Reviews cheers, "…dialogue that sparkles with wit, filled with both literary and pop-culture references. ('You're saying that you and my sister perform
exorcisms on vomiting children with rotating heads?')…playful, smart tone."
Launch Events–San Antonio, Chicago, Madison
Join Cynthia Leitich Smith, Jennifer Ziegler and more at Library Palooza 2013: That Author Thing! will be from 10 a.m. to 4 p.m. Feb. 23 at Brandeis High School in San Antonio.
Teens! Join Cynthia Leitich Smith at 7 p.m. at Curt's Cafe in Evanston, Illinois.
Join Cynthia Leitich Smith at 7 p.m. Feb. 27 at The Book Stall (811 Elm Street) in Winnetka, Illinois/Chicagoland.
Join Cynthia Leitich Smith and YA debut author E.M. Kokie at "An Evening with Cynthia Leitich Smith" from 7 p.m. to 8:45 p.m., Thursday, Feb. 28 at Alicia Ashman Library (733 N. Highpoint Road), open to the public and sponsored by SCBWI-Wisconsin. Event will include refreshments and giveaways!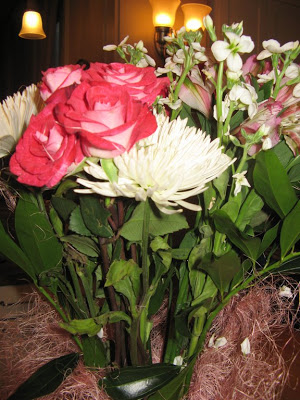 Happy Valentine's Day!