Where Stories Come From
Before I ask my fifth grade students to consider a moment in their lives that has changed the way they view the world, we discuss two fundamental questions: Where do our best stories come from?
What shapes our voice as writers?
Interesting ideas, experiences, observations, memories, my fifth graders decide.
Then we dig deeper. I suggest to them that maybe the origins of a writer's art are not rooted in the ideas of the mind, nor in literal memory, but in the unconscious, in "the place from where you dream," as Robert Olen Butler explains. "Story comes from the white-hot center of you."
After a few confused glances are exchanged, we begin to explore Voice and the narrative power we all possess through two memoir collections of award-winning children's writers, both edited by Amy Ehrlich, titled When I Was Your Age: Original Stories About Growing Up (Candlewick).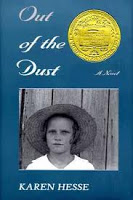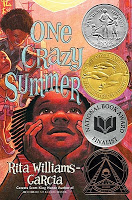 In these volumes, twenty different award-winning writers recount their own childhood memories, as well as contribute notes about how they made their selection and what in their lives led them to be writers.
Karen Hesse writes about an abusive mother and the neighbors who turn a blind eye.
Rita Williams-Garcia and her siblings concoct an elaborate plot to outsmart their mother, Miss Essie.
Sid Fleischman uses humor to examine his own affliction with Chronic Stature Deficiency.
Some stories are witty, others sad, but all are inspiring, because they honor childhood and capture the honest truths about growing up.
A Memory's White-Hot Center
The stories in these memoir collections are particularly poignant because they are not literally true in every detail. Rather, they are each a journey back in time to the writer's favorite haunts; the familiar spaces they call home, places of white-hot memories and personal transformation.
My class considers the revelation that maybe if the authors had drawn strictly from memory, the magic of the moment, the mysterious unconscious from which they extracted their stories, might have otherwise given way to a less exciting story, something too prescriptive; fixed ideas of the past versus felt impressions that resonate with readers of all ages.
The best memoirs are a physical and emotional venture. They are a study of the "story behind the story," the true change within the main character that a reader can also discover within his or herself. This emotional nuance is another reason why Ehrlich's memoir collections work.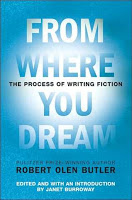 Each represents what Butler explains as the Three Fundamentals of Fiction: "First, that fiction is about human beings; second, that it's about human emotion […] and the third element […] has to do with the phenomenon of desire."
By desire, Butler means a yearning for something—an object, experience, entitlement—that when cracked open, reveals an essential human need: courage, acceptance, respect, love, safety, control, friendship, imagination, or joy from those who are at the center of our young worlds: mothers, fathers, sisters, brothers, friends, and, always, ourselves.
Everything Will Be Okay
Out of the many memoirs I've shared with students, two remain fixed in my mind: James Howe's (of Bunnicula fame) "Everything Will Be Okay" and Mary Pope Osborne's (Magic Tree House series) "All-Ball." In Everything Will Be Okay, Howe finds a lost kitten and longs to keep it, but his older brother forces him to live by a code of toughness pervasive in the family that flattens Howe's (and the kitten's) vulnerability.
In what Butler would describe as a "burst of waking dream," Howe simultaneously relives the past and glimpses into the future when he says, "Then all of a sudden […] I know some things so clearly that I will never have to ask an older brother to help me figure them out. / I will never work for Dr. Milk. / I will not go hunting with my father. / I will decide for myself what kind of boy I am, what kind of man I will become."
All-Ball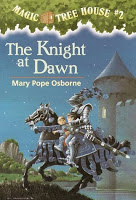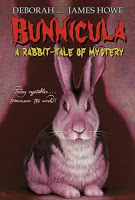 In "All Ball," eight-year-old Mary Pope Osborne remembers back to the weeks before she got the "really bad news": her father would be leaving for a tour of duty in Korea.
Osborne tries to regain a semblance of normalcy by keeping a daily list of things to do: "Wash hands / Play with dolls / Practice writing / Practicing running / Cry for Daddy," but she soon finds herself crying, "even when it wasn't scheduled," and keeps a close watch on her father, "because I felt I had to store up enough memories of him to last throughout the coming year."
When Osborne's father gives her money at a five-and-dime, she scours for "an object worthy of the last-fifty-cents-my-father-gave-me-before-he-went-to-Korea": a softball-sized rubber ball with such spunk and bounce that she names it All-Ball. The two are immediately inseparable. Osborne uses her time with All-Ball to act out stories of families "in which everyone stayed together." She falls in love with a ball. One can only imagine what happens to her beloved friend before the story's end and the swell of emotions that follow. Ultimately, Osborne must accept "the complications of the moment" and the departure of those she loves most dearly; she must hold onto hope and face the unknown.
In her Afterward, Osborne explains that she decided to share this story because "it speaks to the hardest thing about being a child: the fact that most things in your life are out of your control. On the other hand, it also shows one of the best things about being a child: the fact that you can use your imagination to help ease your troubles."
The Truth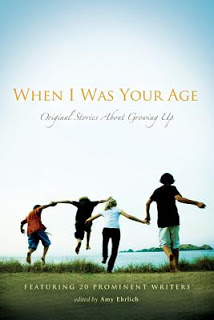 New! 2012 Edition (Vol. I & II)
Myriad themes course through the childhood stories of When I Was Your Age and speak to every kind of reader: the need to be tough, to receive approval, to do well, to be loved, to show courage in the face of danger or cruelty; also, resourcefulness, self-confidence, and, of course, the essential question of Identity, "what it is and how you get it" (Ehrlich).
These stories remind us of the parameters by which we define ourselves, and how we eventually break away from these assumptions to "carve out new identities all our own."
In the end, however, the most powerful undercurrent beneath these twenty voices is as Ehrlich describes, "the transformation of suffering through art," through language, and its connection across generations and geographical locations. For after all, it is our differences that make us human, and in echoing the words of Amy Ehrlich to my room of fifth graders, "if we tell the truth, we will be understood."
I invite you to explore When I Was Your Age: Original Stories About Growing Up (Candlewick, 2012). Use the collections to springboard into your own writing reflections: revisit the childhood memories that come from the white-hot center of you, the ones that reveal your deepest yearnings, that have shaped your unique voice, and that beg to be told.
Cynsational Notes
Authors featured in the anthology: Avi; Francesca Lia Block; Joseph Bruchac; Susan Cooper; Paul Fleischman; Karen Hesse; James Howe; E. L. Konigsburg; Reeve Lindbergh; Norma Fox Mazer; Nicholasa Mohr; Kyoko Mori; Walter Dean Myers; Howard Norman; Mary Pope Osborne; Katherine Paterson; Michael J. Rosen; Rita Williams-Garcia; Laurence Yep; Jane Yolen.
Vanessa Ziff Lasdon is an L.A.-based teacher, tutor, writer, and educational coach. A University of Texas, Austin and Teach for America alum, she also holds an M.F.A. in Writing for Children and Young Adults from Vermont College of Fine Arts and a certificate degree in Digital Journalism.
When she's not writing, reading, or managing her biz at W.O.R.D. Ink, Vanessa serves as an in-school writing mentor with 826LA and directs Writing Adventures summer camp. She also loves to cook, garden, and travel, get crafty, go green, play outdoors, make short films, surf the web, tune in to NPR, shop for unique stuff, share and laugh often. Vanessa has written a middle grade novel and is working on a young adult fantasy. She is represented by Sara Crowe at Harvey Klinger, Inc.
Vanessa will be launching her own weekly blog, W.O.R.D.: Write. Observe. Revise. Discover, early this September. She invites you to join her readership and check out her many writing services! Sign up and connect with Vanessa on Twitter @vzlasdonwriter or by email (vanessa@word-ink.net). Visit Vanessa online at www.word-ink.net.