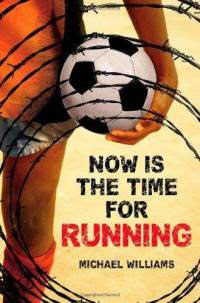 A 2012 NBGS Selection
Notable Books for a Global Society from the International Reading Association. Peek: "…a committee of the CL/R SIG (Children's Literature and Reading Special
Interest Group) of the International Reading Association selects 25
outstanding trade books for enhancing student understanding of people
and cultures throughout the world. The committee reviews books
representing all genres intended for students K-12."
How to Tackle Critique Notes by Carleen Brice from Writer Unboxed. Peek: "If, like me, you get a little light-headed at all the work you have to
do after you've received a critique letter and edits, these suggestions
might help."
Crafting Multi-Layered Characters by Marissa Graff from Adventures in YA & Children's Publishing. Peek: "So what exactly can we observe about memorable characters to
demystify why they work? It breaks down to the following five items…"
Graphic Novels for Emerging and Transitional Readers by Dianne White from ReaderKidZ.
First Sale: Expectations vs. Reality by
Kristin Halbrook from YA Highway. Peek: "The successes I have now feel bigger, more earth shattering, I think, than they would have even two years ago. Expecting less means I have more room for joy when great things do happen."
How Long Does a Publisher Have Rights to My Book? by Deborah Halverson from DearEditor.com. Peek: "When you sign a contract, does the publisher get the rights to that book for its whole copyright time?"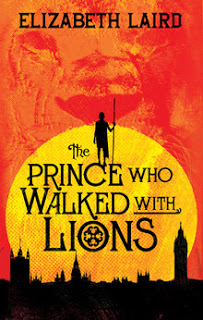 From the Scottish CBA Shortlist
2012 Scottish Children's Book Awards Shortlist Announcement from ACHUKA. Peek: "…excellence in Scottish writing and illustration for children across
three age categories: Bookbug Readers (3-7 years), Younger Readers (8-11
years) and Older Readers (12-16 years). The total prize fund is £12,000, with the shortlisted authors and illustrators receiving £500 per book, and the three overall winners receiving £3,000 per book."
Shana Burg's New Novel Details Life in Malawi by Sharyn Vane from The Austin American-Statesman. Peek: "…Burg draws a rich portrait of Clare's new home, from the quotidian details (spotty showers, gas-passing elephants) to the spare conditions at the school she attends. But the real uncharted territory is Clare's psyche, which shakily begins to heal as she settles into life in Malawi."
Author Insight: Social Media by S.F. Robertson at Wastepaper Prose. Insights from various YA authors.
Whatsthatbook.com: an online resource for those seeking a book but missing key details. Peek: "What is the name of that book where…? Are you looking for the title and author of a book?" Source: E. Kristin Anderson.
How and Why I Write Humor by Joanne Levy from Project Mayhem: The Manic Minds of Middle Grade Writers. Peek: "What makes me laugh most about this scene is Tamsin obviously moving the pointer. And she gets it wrong the first time, so has to adjust and start pulling the pointer the other way, still under the ruse that it's the spirits moving it."
Author Marketing: Engaging Your Audience by Erin E. Moulton from Literary Rambles. Peek: "How would I engage with my readers? Well, I thought about it and I came up with three simple steps that helped me and I hope they help you, too." Note: also enter to win an ARC of Tracing Stars by Erin Moulton (Philomel, 2012) from Literary Rambles. Deadline: July 14.
Cynsational Giveaways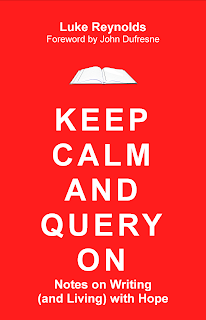 The winners of three signed ARCs of Laugh with the Moon by Shana Burg (Delacorte, 2012) were Edi in Indiana, Pat in California and Carl in Arizona.
The winner of It's Our Prom (So Deal With It) by Julie Anne Peters (Little, Brown, 2012) was Cherie in Illinois.
See also Luke Reynolds Interviews Agent Ammi-Joan Paquette from Literary Rambles and the 1rst Anniversary Luminous Summer Giveaway from Dawn Metcalf.
This Week at Cynsations
More Personally
It's my pleasure to unveil the Walker Books (U.K.) cover for Diabolical, book four in the Tantalize series.
According to online retailers, it should be available as early as Aug. 2. The U.S./Canada release from Candlewick Press is already available. See more information and international giveaway.
Thank you to coordinator Carol Lynch Williams, my assistant Courtney Lowe, members of the WIFRY YA fantasy-paranormal workshop, the staff of The King's English Bookshop and everyone else who made the Writing and Illustrating for Young Readers conference in Salt Lake City last week such a success! See Greg's photo report; mine is still forthcoming.
Interview with New York Times bestselling author Cynthia Leitich Smith by Brittney Breakey from Author Turf. Peek: "I lived one summer in the North Dallas suburbs—with my great aunt while covering 'high profile' figures and high fashion for The Morning News. That area later became home to the character Miranda…"
Congratulations to fellow Austinite H. Scott Hamilton on the sale of his debut YA novel to Disney-Hyperion! See also Hamilton Beazley's 2011 Agent Conference Experience from the Writers' League of Texas.
Look for "The Last Bicycle" by Betty X Davis in the July/August issue of "Spider."
A peek at the movies I saw last weekend:
Personal Links:
From Greg Leitich Smith: