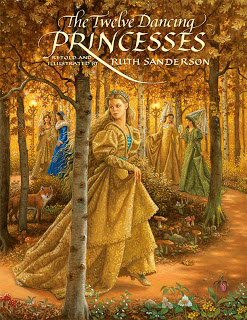 "If you want your children to be intelligent, read them fairy tales. If you want them to be more intelligent, read them more fairy tales." ― Albert Einstein
2012 marks the 200th anniversary of the original publication of the first collection of fairy tales by the brothers Grimm. Happily, a new edition of The Twelve Dancing Princesses, a Grimm's' fairy tale that I retold and illustrated, coincides with this historic anniversary.
It is amazing that these stories, passed down from oral tradition long before they were collected and printed, continue to be a source of inspiration for all kinds of media, from books, to plays, movies and television shows.
The Twelve Dancing Princesses was the first book for which I did both the retelling and the illustrations. I grew up with a battered copy of Grimm's' Fairy Tales, and read and reread the stories over and over.
Since becoming a professional illustrator, I've worked on many kinds of books, from the Nancy Drew series to Golden Books and even an edition of The Little Engine That Could.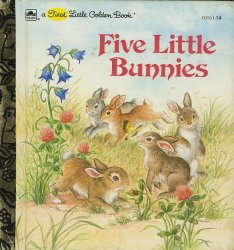 To retell and illustrate fairy tales has always been my dream, and I was thrilled to find an editor at Little, Brown to work with me, and since 1990, I've done nine fairy tales with them.
The most important element in fairy tales, to me, is the moral choice presented to the hero, or heroine. The child learns that choices have consequences, and can choose what kind of person he/she wants to be. Many of the "princess" fairy tales to me symbolize a rite-of-passage from adolescence into adulthood. There are "dark woods" out there, and the fairy tale is a safe way to prepare the child for the real world. I do think that parents must be careful about some of the scarier tales, and use their own judgment as to whether their child is ready to handle them.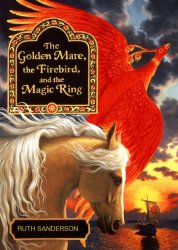 2003 Texas Bluebonnet Award Winner
It is my hope that parents will introduce the deeper, classic versions of fairy tales to their children, as well as the many wacky and "fractured" versions, though these are certainly wonderful, too.
And Disney… I grew up with Disney, but always preferred the original tales in the book. It is hard to compete with Disney these days, especially now that there are book versions of the movies. Like in Presidential campaigns, it is nearly impossible to compete with big budgets.
When I retell fairy tales, I always try to read as many of the oldest versions I can find, and weave a story that is both satisfying to me while keeping a classical flavor. I did weave some elements from the French version into the tale, so it is not a totally "faithful" retelling from Grimm. This is the tradition of retelling, to make the story your own.
I love the artists of the English Pre-Raphalite School in the 1800s, Waterhouse and Burne-Jones,
who painted many mythic and fairy tale themes. I am trying to paint in a
style that is traditional, but with characters that will appeal to the
modern child.
I always take photos of models in period costumes as reference material for my illustrations. I painted a brand new cover for this edition, showing the princesses winding their way through the "golden wood," on their way to dance until their shoes were worn though.
I re-scanned all the artwork for the original book and spent weeks adjusting the scans in Photoshop, and creating match prints on special Epson proofing paper to send to the printer. Happily, the time spent paid off – I was totally blown away by the print quality on the new edition – the pictures practically glow.
A review from School Library Journal about the original edition states, "Sanderson's stately composition and sure hand with face and figure…create scenes so real that viewers begin to wonder why they are unable to hear the music and the laughter." This version is even better.
Crocodile Books will be bringing out new editions of my other fairy tales that have gone out of print, such as Cinderella, Papa Gatto, Rose Red and Snow White, and The Golden Mare, the Firebird, and The Magic Ring, winner of the Texas Bluebonnet Award.
Cynsational Notes
Ruth Sanderson is the chair of a new illustration program at Hollins University in
Virginia, a graduate-level certificate program in children's book illustration, taken over the course of two summers. She lives and works in Easthampton, Massachusetts, and has a studio in town at Cottage Street Studios.
A solo exhibition of all the original oil paintings from The Twelve Dancing Princesses is scheduled in 2013 at The Norman Rockwell Museum in Stockbridge, Massachusetts, and the artwork will remain in its permanent collection.