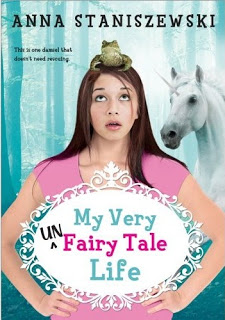 Edited by Aubrey Poole.
Compiled by Cynthia Leitich Smith
Interview with Sourcebooks Editor Aubrey Poole by L.B. Schulman from EMU's Debuts. Peek: "Previously published authors know the ropes and have experience with the editing and publishing process. But there's nothing more exciting than that first call to an author to tell them that we want to acquire their book(s). That's the best part of my job." See also Writers Links: Editors & Publishers.
3 Reasons to Have a Website if You're Unpublished from Jane Friedman. Peek: "…you still need to learn new systems and become accustomed to new tools. Don't wait to start this process until the day you need a site. Educate yourself in advance." See also Writers Links: Promotion.
Interview with Karen Lotz of Candlewick/Walker Books by C.M. Rubin from The Huffington Post. Peek: "Every department at Candlewick is involved in making sure that the quality of our e-books is superb and equivalent in every possible way to our beautiful print editions. It is a much more intensive process than simply scanning a page and distributing it in digital form. One aspect of e-books that we have agonized over is typography…"
Thoughts on Scene Structure from Lena Coakley. Peek: "Now, I had been writing a long time—an embarrassingly long time—before I figured out that a scene needs structure in the same way that a complete novel does." See also Perspiration: Self Study.
Are You on Twitter? Dianne de las Casas, author and founder of Picture Book Month, suggests promoting picture books this holiday season with the hash tag #giftakidlitbook.
Black Friday Proves a Dickensian Start to Holidays by Judith Rosen with reporting by Claire Kirch, Marc Schultz, and Wendy Werris from Publishers Weekly. Peek: "Several stores have been so encouraged by sales this year that they are planning to expand to fill the void left by Borders." Source: Harold Underdown of The Purple Crayon: A Children's Book Editor's Site.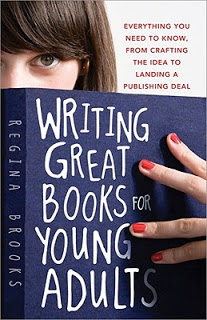 1rst 50 entrants will receive this book!
Young Adult Novel Discovery Contest hosted by Serendipity Literary Agency, in collaboration with Sourcebooks and Gotham Writers' Workshop. Prizes include manuscript critique by or pitch session with literary agent Regina Brooks, feedback from major house editors, a free, 10-week writing course, courtesy of Gotham Writers' Workshop, and more! Source: SCBWI: The Blog.
Reminder: authors/illustrators do not own the copyright to others' (professional or informal) reviews of their work. Keep quotes short for fair use and attribute sources with a link. Under no circumstances should you reproduce the review in full on or offline without express permission.
Children's Book Council Holiday Art Auction: The Children's Book Council has contributed five pieces from its historic collection of original art, created exclusively for the CBC in honor of Children's Book Week by Ellen Raskin, Don Freeman, William Pene du Bois, Ray Cruz, and Jose Aruego. Funds raised will benefit Every Child a Reader. Deadline to bid is midnight Dec. 15.
On Gender and Writing: Ellen Renner from An Awfully Big Blog Adventure. Peek: "I believe that almost all of us, however pro-female we believe ourselves to be, are so conditioned by the constant bombardment of overt and subtle messages in every aspect of our society about the relative value of the male versus the female that we subconsciously take a story written by a man more seriously than we would the same story written by a woman. I don't think J.K. Rowling's books would have been as successful had she published them as Joanne." See Exploring Diversity: Themes and Communities.
A Digital Revelation by Lindsey Lane from ALSC Blog. Peek: "When I stepped in front of the audience to give my presentation, I knew that everyone in that room was on a tremendous learning curve. And we were on it together."
It Started with a Picture Book by Greg Leitich Smith from ALSC Blog. Peek: "I realized that if I wanted to portray dinosaurs realistically and compellingly, I would have to learn not just all the things I didn't know, but all the things I didn't know I didn't know, although I was somewhat daunted by the amount of work that would require." Reminder: authors and illustrators (and other children's-YA book professionals, as he's planning to expand it soon) are invited to send Greg a photo of themselves with any image (from museum to toy) of a prehistoric creature for his related online celebration.
Focus on Children's-YA Nonfiction with Agent Ken Wright and Authors Steve Sheinkin, Marc Aronson, and Deborah Heiligman by Barbara Krasner from The Whole Megillah. Peek: "When I was at Scholastic I was the editorial director for nonfiction books. When I left to become an agent, it seemed to me that many of the nonfiction authors I'd worked with as an editor, or I knew of by reputation, were either unrepresented or under-represented, and it seemed like a good opportunity for them, and for me, to focus on trying to help them with their careers." See also Writers Links: Agents.
Marking/Publicity Intern position available at Lee & Low Books. Peek: "Tasks include but are not limited to researching and qualifying leads through mailings and web-based research and corresponding with reviewers." Note: New York City based; 20 hours a week; unpaid but weekly stipend (may be done for academic credit).
YA Saves T-shirt by Maureen Johnson available for sale: 100 percent of proceeds will go to Reading Is Fundamental. Peek: "Founded in 1966, RIF is the oldest and largest children's and family nonprofit literacy organization in the United States."
Reader Guides: Pick Your Pleasure by Debbie Gonzales from ALSC Blog. Peek: "(Academic) Guides such as these tend to be crafted with a more scholarly approach, written to support the educator's measurement of a reader's comprehension, cross-curricular understanding, and/or thinking skills. The page count for Academic Guides can run from 15 pages to well over 200."
Rethinking the Familiar Book Tour by Joanne Kaufman from The Wall Street Journal. Peek: "The shop would sponsor only author events that featured a conversation or a mini-lecture, a PowerPoint presentation or perhaps a slide show, all followed by a question-and-answer session and—at most—the recitation of a paragraph or two from the book to illustrate a point." Source: April Henry.
Congratulations to Christopher S. Jennings on the sale of Hello, Texas! illustrated by David Walker (Sterling), to Scholastic Book Fairs. Learn more about the book.
Beyond Visual Literacy by Uma Krishnaswami from Write at Your Own Risk. Peek: "Its future is obviously tied up with the future of the book itself. But as with hybrid cars, we haven't quite found the right combination of green, cheap, tough, and accessible, not yet." See also Picture Books A-L and Picture Books M-Z.
Children's Poets Joan Bransfield Graham, April Halprin Wayland and Janet Wong on the Writing Process by Michelle Markle from The Cat and the Fiddle. Peek from April: "I love with working with the online Thesaurus.com and several online rhyming dictionaries, including Rhymezone.com."
Don't miss the weekly roundup at Adventures in YA & Children's Publishing.
Picture Book Month
Magick 4 Terri: A Fundraiser to Benefit Terri Windling
See more information; available items include:

Cynsational Giveaways
Enter to win a critique by Peggy of a nonfiction picture book manuscript or the first three chapters of a longer nonfiction manuscript and a signed copy of Anatomy of Nonfiction by Margery Facklam and Peggy Thomas (Writers Institute Publications, 2011).
To enter, comment on this post (click previous link and scroll to comment) and include an email address (formatted like: cynthia at cynthialeitichsmith dot com) or a link to an email address. Or you can email Cynthia directly with "Anatomy of Nonfiction" in the subject line.
Author-sponsored. Deadline: Dec. 12. Eligibility: international. Anyone can enter! However, the manuscript must be written in English. See also more from Peggy on The Anatomy of Nonfiction.
Enter for a chance to win a signed copy of Home for the Holidays: Mother-Daughter Book Club #5 by Heather Vogel Frederick (Simon & Schuster, 2011)(excerpt), plus a copy of the newly released Betsy-Tacy Treasury by Maud Hart Lovelace, illustrated by Lois Lenski (HarperCollins, 2011) and the first two Betsy-Tacy high school books, in a special Betsy-Tacy canvas bag! Note: in this story, the club is reading the Betsy-Tacy books!
Two additional winners will also receive a signed copies of Home for the Holidays!
To enter, comment on this post (click previous link and scroll to comment) and include an email address (formatted like: cynthia at cynthialeitichsmith dot com) or a link to an email address. Or email Cynthia directly with "Mother-Daughter Book Club" in the subject line.
Author-sponsored. Eligibility: U.S./Canada. Deadline: midnight CST Dec. 14.
This Week's Cynsations Posts
Cynsational Screening Room
Check out the book trailer for Legend by Marie Lu (Putnam, 2011), and review the novel for a chance to win a Bag of Books from Young Adult Books Central.
A video interview with Atinuke by Ed Spicer from Spicy Reads. Peek: "I don't think that one can live in Nigeria or write about Nigeria or even Africa and ignore the great difference between the poor and the middle class." See also a new video interview by Ed with Mitali Perkins.
This weekend, I also saw the film "Hugo." See My Impressions of "Hugo" from Educating Alice.
More Personally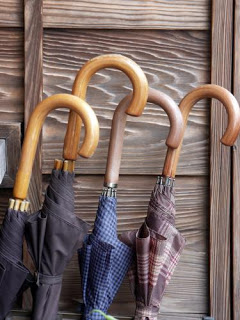 It's a rainy day.
A quiet week here, filled mostly with writing, critiquing, promotion, and a lovely online chat with The Apocalypsies. Seek out and and support new voices!
Why Picture Books are Important by Cynthia Leitich Smith from Picture Book Month. Peek: "Upon my arrival in the library, I ran for Sendak's masterpiece. And fell more deeply in love."
My YA short story, "Haunted Love" may be pre-ordered for free download on Dec. 13 from Amazon.com and Amazon.com UK (click for direct links to the respective purchase pages). The story is set in the Tantalize series universe and features new characters. It's fairly lengthy for a short story and is probably best described as a mystery-romance. More on that soon!
Publishers Weekly says of Girl Meets Boy: Because There Are Two Sides to Every Story, edited by Kelly Milner Halls (Chronicle, 2012): "…it's impossible to know everything someone is thinking and feeling—even when you are in a relationship together. This important idea is executed with finesse throughout." Note: the collection includes "Mooning Over Broken Stars" by Cynthia Leitich Smith.
Regular Cynsations readers may notice more attributions on the posts. It's in response to an increase in them being lifted and distributed under other blogs' banners. Please note that Cynsations posts may not be republished without express written consent of Cynthia Leitich Smith and in a manner that makes the original authorship(s) clear.
On a more cheerful note, you'll also notice more links to Children's & YA Lit Resources on my main website. Hooray to Lisa Firke for her recent massive content update! There's much to discover.
Personal Links
From Greg Leitich Smith
Even More Personally
I highly recommend "The Muppets" and plan to always travel by map from now on.
I also saw "Super 8" (via rental) for the first time and thought it was terrific.
Cynsational Events
"Write Before You Write! Outlining, Planning, Plotting" with Jennifer Ziegler: a class from 1 p.m. to 4 p.m. Dec. 10, sponsored by the Writers' League of Texas. Learn more about Jennifer.
Christmas Spectacular with the Texas Sweethearts and Scoundrels from noon to 2 p.m. Dec. 10 at The Book Spot (1205 Round Rock Ave #119) in Round Rock, Texas.
Holiday Tree Lighting and Author Signing at LBJ State Park! Join Cynthia Leitich Smith for the tree lighting ceremony at LBJ State Park from 4:30 p.m. Dec. 18. Cynthia will be signing Holler Loudly, illustrated by Barry Gott (Dutton, 2010). Lucy Johnson will be speaking briefly at the event, and Santa may make an appearance, too. See more information.
See also Cynthia's upcoming events in Austin, Albuquerque, Tucson, Sandy (Utah), Southampton (New York), and Montpelier (Vermont).
About Cynthia
Cynthia Leitich Smith is the New York Times and Publishers Weekly best-selling author of the Tantalize series for young adults and several acclaimed children's books, most recently including Holler Loudly. Her most recent release is the YA graphic novel, Tantalize: Kieren's Story, and she looks forward to the release of Diabolical in early 2012.
Cynthia makes her home in Austin, Texas, with her husband, Chronal Engine author Greg Leitich Smith, and four writer cats. For more news and conversations in children's-YA literature, read Cynsations.