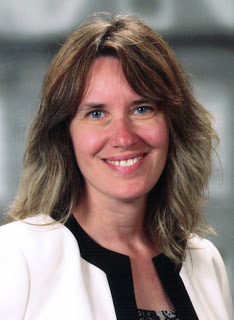 By Julie Chibbaro
One night on New Year's eve when the century was about to turn from the 20th to the 21st, I found myself sick and lonely, scared the world was going to fall apart. According to the experts, all computers were going to crash, destroying every aspect of our society.
I was feverish, alone in my room. A friend dropped by with a book called The Alienist by Caleb Carr (Random House, 1994), a historical novel about a serial killer that took place almost exactly a hundred years before.
It changed my life.
I had been writing for a few years by then, and frankly, I didn't know a person could learn so much while enjoying a novel. Not just about our society of the past, but also about what makes people tick and how similar we are, even though decades, millenia, separate us. The book anchored me in my own humanness.
The next day, the new century began, and we were all still alive. I decided to write historical novels, books that would tell a good story, explore the wild and unusual happenings of the past, and reassure future readers that our lives were continuous.
Let me talk a little bit about Deadly (Atheneum, 2011) and my process of putting history into fiction. Based on a true story, Deadly has at its core a medical mystery. Growing up in a most crowded and unclean NYC, I'd always heard urban myths about Typhoid Mary – that she was a mass murderer or an intentional killer.
In my research, I found out the truth about her: She was simply a cook, but she also was the first known "healthy carrier" of disease. Nobody knew about that in her time. So, how did Mary spread the disease, and how was she discovered?
I chose to tell this story through the diary of a teen girl because that very personal document helped me to dig deep into the issues. Her diary gave me a way to make her experience real for today's readers. Prudence is a natural scientist who follows the mystery inherent in the case like a detective. Each piece of the puzzle she helps uncover is a score for both herself and for girls in general. Through her voice, I was able to explore her diverse inner conflicts: the moral issues of prejudice and public health laws, her troubles with being so different from girls her age, and the terrifying love she feels for the boss with whom she works so closely.
My research took me to the dark history of New York City – I walked the streets of the Lower East Side, thinking about the millions of immigrants who landed there virtually overnight. I went to the Tenement Museum and visited the actual tenements where a dozen people lived all together in one apartment. Books and photos from The New York Historical Society, The Museum of Transportation, and, in Washington D.C., the Library of Congress transported me back to New York at the turn of the 20th century.
I was fascinated by all the elements the story offered – the limits the scientists had to work with, the prejudice against the Irish, Mary's refusal to ever admit there was such a thing as a healthy carrier. Over and over again, I found myself surprised by how closely this story related to epidemics like HIV-AIDS today. Our inability to understand the disease itself, as well as how to control it, still frustrates doctors.
The illustrations, done by Prudence in her diary, serve as another layer to the story. She sketches out her fascination with the body, draws flora and fauna and the ugliness of city life. She interprets the world around her through these drawings, channeled by the artist Jean-Marc Superville Sovak. They are there to help the reader to understand the life and times of Prudence Galewski in a visual way.
I feel I've come a long way from that last night of the 20th century. My life has changed – deepened by all the strangely true stories of our past, stories that help me to make sense of the world I live in today.
Cynsational Notes
From the promotional copy of Deadly (Atheneum, Feb. 2011):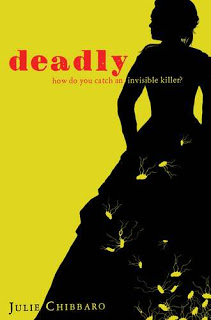 A mysterious outbreak of typhoid fever is sweeping New York.
Could the city's future rest with its most unlikely scientist?
If Prudence Galewski is ever going to get out of Mrs. Browning's esteemed School for Girls, she must demonstrate her refinement and charm by securing a job appropriate for a young lady.
But Prudence isn't like the other girls. She is fascinated by how the human body works and why it fails.
With a stroke of luck, she lands a position in a laboratory, where she is swept into an investigation of the fever bound to change medical history.
Prudence quickly learns that an inquiry of this proportion is not confined to the lab. From ritzy mansions to shady bars and rundown tenements, she explores every potential cause of the disease.
But there's no answer in sight—until the volatile Mary Mallon emerges. Dubbed "Typhoid Mary" by the press, Mary is an Irish immigrant who has worked as a cook in every home the fever has ravaged. Strangely, though, she hasn't been sick a day in her life.
Is the accusation against her an act of discrimination? Or is she the first clue in a new scientific discovery?