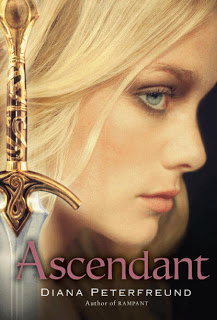 Don't Take Yourself Out of the Game by Diana Peterfreund. Peek: "If you've written and polished the book, what a bunch of writers think about its marketability is not important. Submitting it is the only way you can get a real answer." Source: Saundra Mitchell.
How to Write When You're Scared Spitless by Jean Sarauer from writetodone. Peek: "Fear is a shape shifter. Although it's easy to spot when it's smacking us around in a full-frontal assault, sometimes it's masked in behaviors like mindless eating or dawdling in the face of deadlines. These forms of fear may seem harmless, but they undermine our work and health and need to be seen for what they are." Source: YA Highway.
Interview: Little, Brown Editor Jennifer Hunt by Alice Pope from Alice Pope's SCBWI Market Blog. Peek: "Voice is first and foremost, because I feel it's the most difficult thing to teach or master. And as an editor, if I feel someone's able to catch my attention with a great voice, it gives me a great deal of confidence that we can conquer any other problem their manuscript might have."
A History of Jewish Children's Books – Part One adapted by Barbara Krasner from a speech by Lisa Silverman. Peek: "Before 1888, if there was a book about something Jewish, it was not in English. As Jewish immigrants adapted to American life, and English became their first language, the Jewish Publication Society began seeking authors who could write in English about subjects that would appeal to children whose experience as American Jews was different from previous generations."
Promotion by Lucienne Diver from Authorial, agently and personal ramblings. Peek: "Prep your pitch, post cards, press releases or whathaveyou to go out a few months early, about the time when the catalogues with your cover are on people's desks and orders are being placed. Follow up with a similar promotional mailing just as your book comes out." Read a Cynsations interview with Lucienne.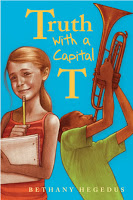 Bethany Hegedus: Writer Friendly, Bookshelf Approved: a new blog from the author of Between Us Baxters (WestSide, 2009) and Truth with a Capital T (Delacorte, 2010). Peek: "Look for posts on a behind the scenes look at my editing work at Hunger Mountain, brief interviews with authors, featured book trailers, little essays on reading like a writer, little insights (maybe big insights but I only promise small ah-has) and a glimpse into my life as a writer: tales from the road, struggles with works-in-progress, pics of authors I meet, and anything and everything in between."
A Writer's Responsibility by Carrie Jones from Through the Tollbooth. Peek: "Kids deserve the best possible stories. That's a big responsibility." See also A Writer's Responsibility: It's a Book Thing.
Why The Next Big Pop-Culture Wave After Cupcakes Might Be Libraries by Linda Holmes from NPR. Peek: "Libraries will give you things for free. Hi, have you noticed how much hardcover books cost? Not a Netflix person? They will hand you things for free. That's not an especially hard concept to sell." Source: Caroline Hickey from The Longstockings.
Do Unpublished Writers Have To Blog? by Mary Kole from Kidlit.com. Peek: "It's the familiar scenario: You're an unpublished writer chasing publication. You don't have a book or a deal to blog about yet, but you've heard that writers need platform and Internet presence, and you've heard that blogs get you friends and traffic and riches and unicorns, and you've also heard about this Twitter thing. Yet it sounds overwhelming." Read a Cynsations interview with Mary.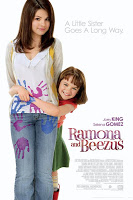 From Page to Screen: Ramona and Beezus movie by Rocco Staino from The Horn Book. Peek: "…director Elizabeth Allen has created a heartwarming tribute to Ramona and Beezus and to the American family. Despite the injection of some updated language ("my dad is sketchy"), the film captures images that Cleary fans will fondly recognize, such as Ramona in a scuba mask or Beezus as a bridesmaid at her aunt's wedding." See the official "Ramona and Beezus" movie site.
On Rejection by Susan Beth Pfeffer from Writer Unboxed. Peek: "I know I'm a different writer today because of those two years of dashed hopes and continuous failures. Maybe not a better writer, but a different one." Source: Elizabeth Scott. See also Thick Skin by Jennifer R. Hubbard from writerjenn.
Taking the "Eek" Out of Critique Groups by Mary Ann Rodman from Greetings from Nowhere: Ramblings About Writing for Children (and Sometimes Some Other Stuff) from Barbara O'Connor. Peek: "A critique group is a small group of writers of the same genre (both of my current groups consist entirely of children's writers.), who meet on a regular basis to read and offer feedback on each others work. Unlike that awful acting class, the criticism is specific and non-judgmental."
Kristina Springer: a new official site from the author of The Expressologist (FSG, 2009) and My Fake Boyfriend is Better Than Yours (FSG, 2010).
Thanks to Nightreader at R&B: Read and Blog for featuring the Native Youth Lit widget from JacketFlap. Native American children's-YA authors and illustrators appreciate your support!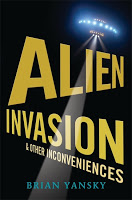 YA Speculative Fiction "Boy" Books: a bibliography by Leah Cypress from The Enchanted Inkpot. Note: I recommended Brian Yansky's Alien Invasion and Other Inconveniences (Candlewick, Oct 2010).
Author Harvey E. Oyer III, who attended my SCBWI Florida marketing workshop at Disney World in Orlando, writes that The Adventures of Charlie Pierce: True Life Stories of a Young Explorer has been selected as the book for the 2010 Read Together in South Florida and will be read this fall by approximately 16,000 fourth graders.
Top Ten Things I've Learned Since Becoming a Best-selling Author by Ellen Hopkins from Writers Digest. Peek: "…while I always write with my core audience in mind, I will never write in fear of censorship."
Top Ten Myths About Our E-Book Future by Nathan Bransford from Curtis Brown. Peek: "The avalanche is already here. Go to Amazon and you'll find a million books for sale with more uploaded every day, and yet we're all still able to find the books we want to read." Read a Cynsations interview with Nathan.
Adoption in Children's and Young Adult Books: a bibliography compiled by Cynthia Leitich Smith from Children's Literature Resources. Note: we're always looking for books related to the topic bibliography on the site; they don't have to be front list titles, so long as they're in print.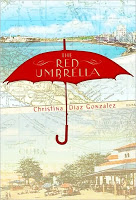 A Chat with Christina Gonzalez, Author of The Red Umbrella by Mitali Perkins from Mitali's Fire Escape. Peek: "Providing for 14,000 children who were now separated from their parents, their country and their culture was no easy task, but, thanks to the generosity of the American spirit, many families stepped forward and offered their homes to these children. It makes me proud to be an American! (Okay, did I just break out into song?)" Note: Mitali is giving away a signed and personalized copy of The Red Umbrella (Knopf, 2010). Deadline: July 28. Read a Cynsations interview with Christina and watch the book trailer.
Cynsational Screening Room
Check out the book trailer for Halo by Alexandra Adornetto (Feiwel and Friends, 2010). Source: The Compulsive Reader.
In the video below, Rita Williams-Garcia Talks about One Crazy Summer (HarperCollins, 2010) from Kathi Appelt.
More Personally
The two documents under the letter from my brilliant Candlewick editor are the pass pages for Blessed and the copy edits for Tantalize: Kieren's Story, the graphic novel being illustrated by the fantabulous Ming Doyle. I'm working on both over the weekend. Look for ARCs and cover art announcements soon!
Surf over to author Donna Gephart's blog, Wild About Words, to read my guest post: Promote Your Book Like a Pro — Cynthia Leitich Smith — Top 6 1/2 List. Peek: "Give yourself deadlines, and do what you can before the release date. Put together your readers' guide and media kit. Order bling. Hire a web designer or publicist. Contact bloggers. Plan the launch party. Work now to make it easier on yourself later."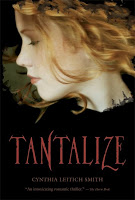 I was honored by last Sunday's mention of my Gothic fantasy series by Sharyn Vane from The Austin American-Statesman. Peek: "We'd be remiss to write from Austin about vampire lit and not mention our own home-grown supernatural star, Cynthia Leitich Smith." As a journalist and proud Austinite, it's terrific to feel a little love from the hometown paper.
Thanks to Book Club at facebook for reading Tantalize (Candlewick, 2007, 2008). Read a Cynsations interview with Cristina Brandao on Book Club.
Highlight of the week included a review of the U.K. edition of Eternal (Walker Books) by Lauren Strachan of Craigmount High. Lauren writes, "The book jumped straight into the action and was immediately really good. …I'd recommend it to all of my friends."

Please note that I'm not available to read works in progress. If you're looking for a professional writing coach or book doctor, visit Perspiration: Professional Critiques.
Cynsational Giveaway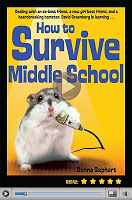 Enter to win How to Survive Middle School by Donna Gephart (Delacorte, 2010). Just email me (scroll and click envelope) with your name and snail/street mail address and type "How to Survive Middle School" in the subject line.
Facebook, JacketFlap, MySpace, and Twitter readers are welcome to just privately message me with the title in the header or comment on this round-up; I'll write you for contact information, if you win.
Deadline: midnight CST July 31. Note: U.S. entries only.
Cynsational Events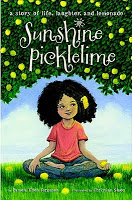 The Austin SCBWI Diversity in Kid Lit Panel Discussion will feature author-illustrator Don Tate, illustrator Mike Benny, author Varian Johnson, author Lila Guzman, author/librarian Jeanette Larson and take place at 11 a.m. Aug. 14 at at BookPeople in Austin.
Author Pamela Ellen Ferguson will be presenting and signing Sunshine Picklelime, illustrated by Christian Slade (Random House, 2010) at 2 p.m. Aug. 15 at BookPeople in Austin.
The launch party for Brains for Lunch: A Zombie Novel in Haiku?! by K.A. Holt, illustrated by Gahan Wilson (Roaring Brook, Aug. 2010) will be at 2 p.m. Sept. 12 at BookPeople in Austin.
Southwest Texas SCBWI Fall Editor Day will be from 8:30 a.m. to 4 p.m. Sept. 18 at the University of the Incarnate Word in San Antonio. Featured speakers are Sarah Shumway, HarperCollins editor; Julie Ham, Charlesbridge associate editor, and Carmen Tafolla, award-winning author. See more information.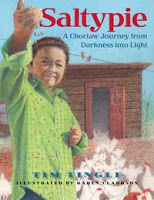 The Five Tribes Story Conference and Festival will be Sept. 24 and Sept. 25 in Muskogee, Oklahoma. Peek: "According to one of the conference planners, Tim Tingle, the event will "focus on the stories of the Five Tribes of Oklahoma, with a great opening line-up of tellers, writers, and academic thinkers in the field."
Picture Perfect! A Spit-Polish Workshop at St. Edwards University, featuring famed Lisa Wheeler as Keynote Speaker is scheduled for Oct. 9 and sponsored by Austin SCBWI. Faculty also will include Sarah Sullivan, Stephanie Greene, Don Tate, and Laura Jennings. See more information (PDF).