Interview by Laura Watkinson for SCBWI Bologna 2010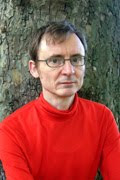 Hello, John. Could you tell us a little about what you're working on at the moment?
I'm currently developing some picture book dummy ideas, later in the Spring I'll be working on Volume 2 of the Zipper-kun series for Rironsha in Japan.
As a successful illustrator, how do you organise your time? Can you choose to concentrate on one project at a time and see it through to the end, or do you prefer to work on lots of different projects at the same time? Are you happy with the balance between commercial work and children's books?
Once I begin on a book project I ideally prefer to see it through to the end with no interruptions from other work, however, the market is rarely that obliging!
Commercial jobs have short deadlines but are often pretty straightforward so can be worked on at the same time as books. I don't mix work on books together though.
When you think back to your childhood, which illustrators do you remember from back then? Do you think that they influenced your development as an illustrator?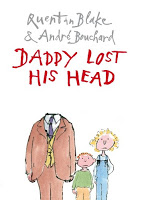 I don't really recall my earliest books, but around the age of 8 to 10, I remember being a fan of Beatrix Potter, Quentin Blake and Edward Ardizzone. I think all influenced my development.
At a slightly older age, the Golden Age illustrators (Arthur Rackham, William Heath-Robinson, Edmund Dulac, Aubrey Beardsley, etc.) had a major impact on me, discovering Rackham's work made me want to be an illustrator.
Which of your projects do you feel is most representative of your style and the way you want to work? How much freedom do you have to create the kind of illustrations that you want? Which of your projects would you recommend to someone who wants to find out what John Shelley's work is all about?
That's a tough one. I'm pretty versatile; there's no one book that sums me up. I tend to adapt my style to match the text of the books, there are stylistic variations, but they are all fundamentally "me."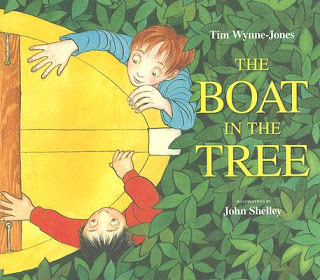 I suppose for picture books The Boat in the Tree [by Tim Wynne-Jones (Front Street, 2007)] is quite representative of a certain approach; in black and white, the Charlie Bone books (Tokuma Shoten).
Regarding freedom, again it depends on the publisher and the book. As a general rule, Japanese editors tend to be more controlling than those in the U.K. and U.S., they often have an agenda and firm ideas how they want me to visualise the book.
Then again deadline can be a factor too.
What do you look for when you're considering whether to accept a new project? Are there any dream projects out there that you'd drop everything else to do?
I look for text that matches my style and general subject matter, which, on first reading, inspires strong mental images.
Dream projects? Many many. Any great works of fantasy. I'm always interested in illustrating classic literature – Andersen, Grimm, Dickens, etc.
Do you represent yourself or do you have an agent to look after your interests? What advice would you give to a new illustrator who is trying to find an agent?
I have an agent in the U.S., but not anywhere else. I'm not really qualified to advise on agents.
As a freelance illustrator, do you try to plan your career or do you prefer to see what projects come your way? Do you have any tips for other freelance illustrators who are attempting to make a career for themselves? Or any advice for aspiring illustrators who are hoping to catch a publisher's attention?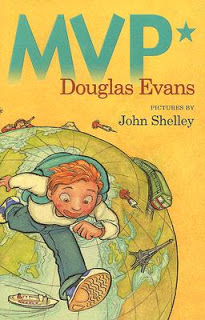 Naturally, I try to focus in directions I'd like my career to take, though it sometimes works out that you become successful in areas you haven't anticipated.
You need to be flexible, able to seize opportunities for new areas and appreciate where and how your work fits in without compromising your overall creative integrity. Successful illustrators know how to exploit their talents in areas they are best suited to.
Be versatile, be aware of the needs of the market, expand into fields you find work, but don't lose track of your core interests. There's nothing worse than being stuck with a reputation for work you don't enjoy doing, or conversely a portfolio of lovingly crafted images for which there's no market.
On your website, you mention Mervyn Peake as an inspiration. I love his art, too, and I'd be very interested to hear about your experience of his work. Which other artists have been important for you?
I first came across Peake's work at art college and was instantly transfixed; I've been a fan ever since.
Other artists, it's a long list – as mentioned above, Ardizzione, Rackham, Heath Robinson and other Golden Age illustrators, the great heritage of pen and ink illustrators from the U.K.
Also Jose Maria Jorge (when I was a teenager), Ralph Steadman, Michael Foreman, E. H. Shephard, Hergé, Albin Brunovsky, Hokusai, Utamaro, etc. There are too many names to list here, I get inspired by a lot of work.
Most enjoyable part of illustrating for you?
Finishing the last pen lines or the last brush stroke on a picture that's come out really well.
Also – posting the invoice!
Do you have many opportunities to meet your target audience, the young readers?
Only my daughter.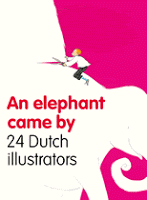 I've recently translated a book to accompany "An Elephant Came By," a travelling exhibition of work by children's illustrators from the Netherlands. One of the questions in the book was whether there's such a thing as a "typical" Dutch style of illustration. What do you think? Is there, say, a typically British style? Or do illustrators transcend geopolitical borders?
There's a definite English tradition of pen-and-ink illustration stemming from Hogarth to Rowlandson and through the 19th and 20th century; I think you can trace a thread with some U.K. artists to this. But not all by any means.
Following on from the previous question, you've lived and worked in Japan. What influence has that country had on your work and career?
Sense of design, use of space, economy, the power of expressive line, and much more. In many subtle ways I've been influenced by Japan, though my style remains fundamentally English.
You still do a lot of work for the Japanese market. Do Japanese customers have different expectations of you than, say, publishers in the U.K.?
Definitely.
Living in the Netherlands, I'm interested to hear which Dutch and Flemish illustrators have attracted your attention. I love Carll Cneut's work, and I think Charlotte Dematons is a phenomenal artist, too. And of course there's Dick Bruna, with his Miffy books, which I believe are very popular in Japan. Have you had much contact with children's illustrators from the Netherlands and Flanders?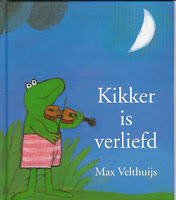 To be honest, not really, though I met Max Velthuijs several times.
Would you care to speculate about the way the children's publishing world might develop over the next five years or so? Any important trends you see developing?
Everyone is talking about the digitalisation of books, but I'm not convinced. I can't see this ever replacing "real" books. Who knows where the market will lead?
What are you hoping that this year's visit to Bologna will bring? Do you have any advice for aspiring illustrators who are visiting Bologna for the first time? Do you remember your own first visit to the book fair?
Hopefully some cracking commissions, lots of inspiration and many pleasant memories.
For first time visitors – make appointments before you arrive, publishers have full schedules at Bologna. Bring plenty of handouts, and keep your portfolios light and handy.
Cynsational Notes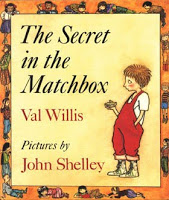 John Shelley began his illustration career in London, his first picture book The Secret in the Matchbox [by Val Willis (FSG, 1988)] being shortlisted for the Mother Goose Award. From 1987, he lived in Tokyo for over 20 years, receiving awards for commercial illustration while illustrating over 40 children's books for Western and Japanese markets. The former Illustrator Coordinator and Assistant Regional Advisor of SCBWI Tokyo, he returned to the U.K. in 2008, but still maintains close ties with Japan.
Laura Watkinson is a translator, from Dutch and Italian into (British) English, and an occasional writer. She translates children's books for all ages, from picture books to YA/cross-over novels, and has recently completed projects for Piccadilly in the U.K. and Arthur A. Levine in the States. She's a champion of books in translation and loves making different cultures accessible to younger readers.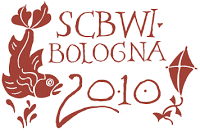 The SCBWI Bologna 2010 interview series is brought to you by the SCBWI Bologna Biennial Conference in conjunction with Cynsations. To register, visit the SCBWI Bologna Biennial Conference 2010. Note: Special thanks to Angela Cerrito for coordinating this series with SCBWI Bologna and Cynsations.