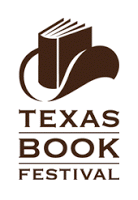 The Texas Book Festival took place Oct. 31 and Nov. 1 in Austin.
According to the official website, "The first festival took place at the Capitol in November 1996; the festival has quickly evolved into one of the premier literary events in the country, annually hosting over 200 Texas and nationally known authors."
It was an honor to participate as a featured author for Eternal (Candlewick, 2009)!
At the opening of the event, the novel is displayed on a signing table with Tantalize (Candlewick, 2007), Rain Is Not My Indian Name (HarperCollins, 2001), and Jingle Dancer (Morrow/HarperCollins, 2000)–all of which were featured titles at previous Texas Book Festivals.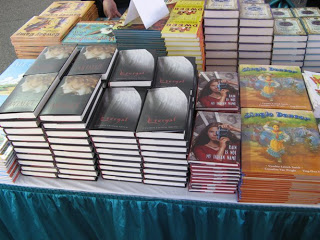 Thank you to TBF literary director Clay Smith, panel escort Breanna, moderator April Lurie, the festival volunteers, everyone who came to my session and/or signing, and the Austin area Barnes & Noble booksellers for their efforts in conjunction with the book sale! Special thanks to the Austin children's-YA writing community for its enthusiasm and support!
Here's a peek at the festivities!

Author Jessica Lee Anderson, author-illustrator Don Tate, and author April Lurie at the children's author reception at TBF literary director Clay Smith's house. Jessica's Border Crossing (Milkweed, 2009) was a featured book at the festival. Thanks again to April for the terrific job she did the next day, moderating my panel!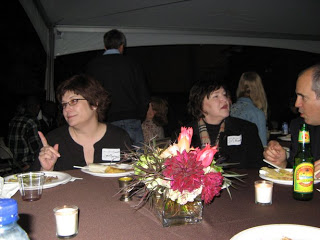 Author-illustrator Janie Bynum and debut author Jill S. Alexander. Jill's The Sweetheart of Prosper County (Feiwel & Friends) was a featured book.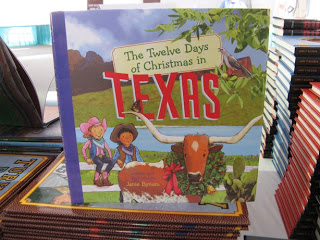 Janie's latest release is The Twelve Days of Christmas in Texas (Sterling, 2009), and it was a featured book, too.

Debut author K.A. "Kari" Holt, author Liz Garton Scanlon, and Greg Leitich Smith. Kari's Mike Stellar: Nerves of Steel (Random House) and Liz's All The World, illustrated by Marla Frazee (Beach Lane) both were featured books.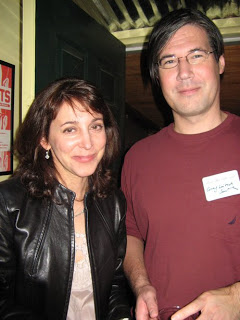 Debut author Samantha R. Vamos and Greg. Samantha's Before You Were Here, Mi Amor, illustrated by Santiago Cohen (Viking) was a featured book.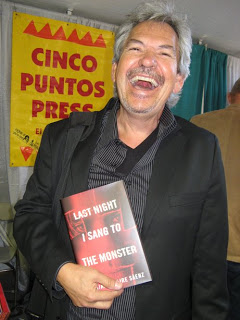 Author Benjamin Alire Sáenz. Benjamin's Last Night I Sang to the Monster (Cinco Puntos) was a featured book. Note: I'm a huge fan of many of the TBF authors, but, as a fan girl, it was a particular delight to meet Benjamin.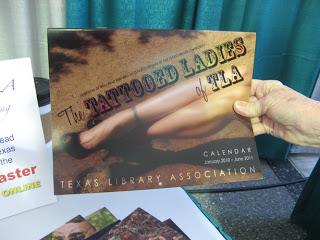 "The Tattooed Ladies of TLA"–this new calendar is a must-buy! Support Texas libraries!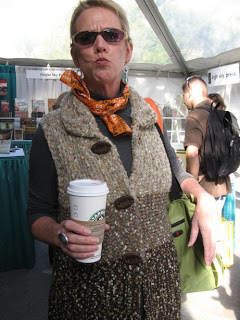 A kiss from author Kelly Bennett. Kelly's new book is Dance, Y'all, Dance, illustrated by Terri Murphy (Bright Sky).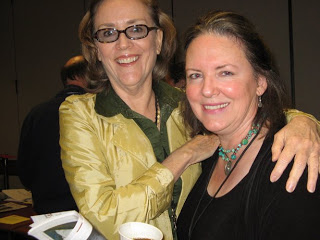 Austin authors Sarah Bird and Jacqueline Kelly. Jacqueline's debut novel, The Evolution of Calpurnia Tate (Henry Holt) was a featured book.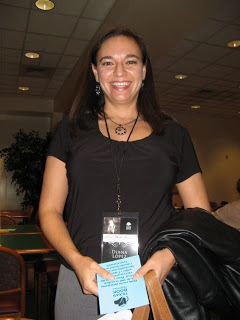 Author Diana Lopez. Diana's Confetti Girl (Little, Brown) was a featured book.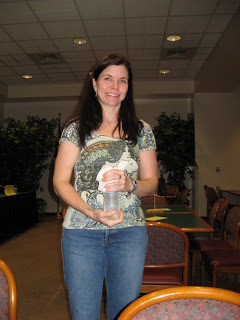 Author Heather Hepler. Heather's The Cupcake Queen (Dutton) was a featured book.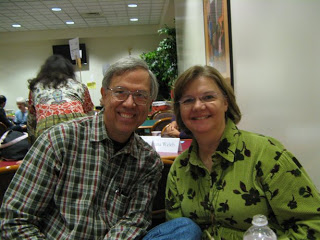 Author Kathi Appelt with her husband. Congratulations to Kathi for winning the Writers' League of Texas Teddy Award for The Underneath (Atheneum, 2008)!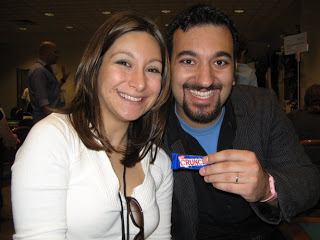 My co-panelists Dina and Daniel Nayeri. Dina and Daniel's Another Faust (Candlewick) was a featured book. The Nayeris are a sister-brother team, debut authors, and highly recommended as speakers and all-around cool people.
The Debut: Sibling Authors, Daniel and Dina Nayeri by Rocco Staino from School Library Journal. Peek: "…the debut novel from the brother-and-sister writing team of Daniel and Dina Nayeri, is a retelling of the Faustian tale in which bargains are made with the Devil."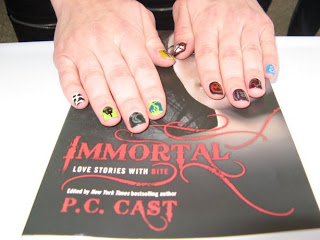 Highlight of my signing–spooky nails by YA reader Brittany! The book is Immortal: Love Stories with Bite, edited by P.C. Cast (BenBella, 2009), which includes my short story "Haunted Love." Note: P.C. also was a featured author at the festival.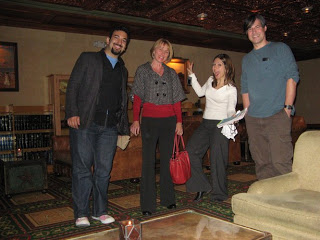 Afterward, Daniel, Dina, April, and Greg at The Driskill.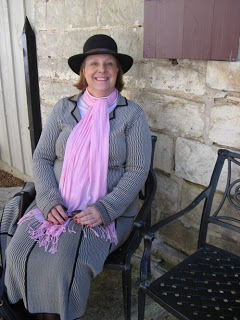 Author-editor-expert-goddess Anita Silvey at Moonshine Patio Bar & Grill. Anita's Everything I Need To Know I Learned From a Children's Book (Roaring Brook) was a featured book.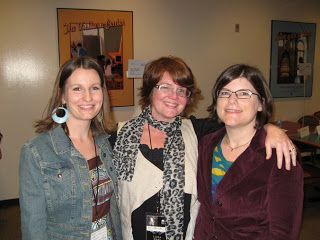 Co-panelists and YA authors Jessica, Libba Bray, and Sara Zarr. Libba's Going Bovine and Sara's Once Was Lost (Little, Brown) were both featured books. Note: see information on Jessica's book above.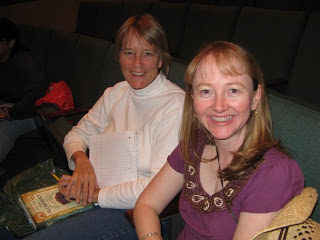 Author Jane Ann Peddicord and Erin Edwards.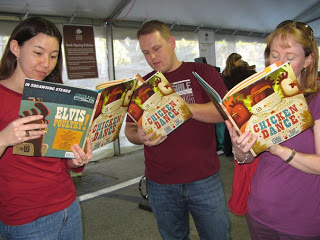 In the signing tent, author Jo Whittemore, her husband, and Erin read Chicken Dance by Tammi Sauer (Sterling). Chicken Dance was a featured book.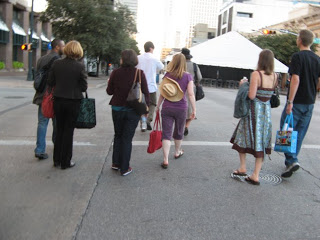 Mission accomplished, it's time to hit the town with Varian Johnson, April, Sara, Greg, Erin, Anita, Jessica, and her husband. (I'm walking behind, chatting with Emily from BookPeople, our red-hottest young voice on the YA scene).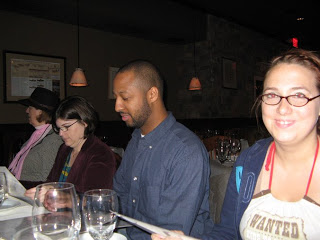 Anita, Sara, Varian, and Emily at the Roaring Fork.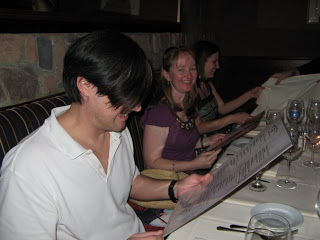 Greg, Erin, and Jessica at the Roaring Fork.
Cynsational Notes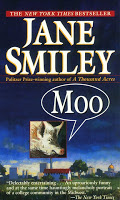 Texas Book Festival: a report with photos from Greg Leitich Smith. Peek: "Jane Smiley approached, and I blurted, 'Hi! I love Moo (Knopf, 1995)!' Jacqueline Kelly also expressed admiration for that book, although much more serenely." Note: that would be Greg's fan-boy moment.
A Weekend of Fabulous Fs: a report with photos from Jo Whittemore. Peek: "Of course, the Austin writing community showed up to cheer and heckle as needed." Note: happy belated birthday, Jo!
A more novel approach: Texas Book Festival's focus on fiction reflects Austin's writing community. By Jeff Salamon from The Austin American-Statesman. Peek: "The sense of fraternity that has long marked Austin's music scene now seems to have infected the literary community, whose members show up in droves for each others' events." Note: thanks to Jeff for all of his efforts as book editor at the Statesman; congratulations to him on his new job at Texas Monthly!
Non-writer/illustrator significant others are not named out of respect for their privacy (and in case they're playing hooky from their day jobs to cheer on their honeys).