Bridget Zinn Auction: will take place between now and 12 a.m. PST May 31. Bid to win such exciting items as: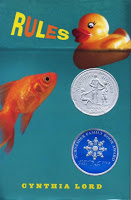 -a 10-page manuscript critique by Newbery honor author Cynthia Lord;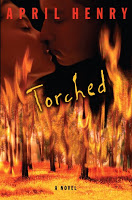 -a 20-page YA or mystery manuscript critique by April Henry;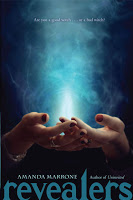 -a 20-page manuscript critique by YA-middle grade author Amanda Marrone (Winners will have a choice to receive copy of Uninvited, a 2009 ALA Popular Paperback and Quick Pick nominee, Revealers, or an advanced readers copy of Devoured, which is due out in September.);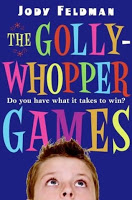 -a full-length middle-grade manuscript critique by author Jody Feldman ("This critique will include big-picture thoughts and limited line-editing suggestions.");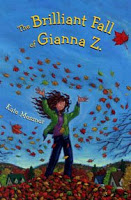 – a manuscript critique(s) by author Kate Messner ("two picture books or the first 30 pages of a longer work. She'll throw in an ARC of The Brilliant Fall of Gianna Z, too.");
-a custom promotional audio program directed and produced by Mark Blevis of Just One More Book! ("Do you want to create an audio program to reach your audience? Perhaps you want to release a fun monologue or a short reading from your book on the Internet. Mark will help you create a single 10-minute audio production (podcast or not) including audio engineering and associated creative direction/consultation time.");
-a podcast by Heidi Estrin from The Book of Life ("The usual focus of the show is Judaica (our home base is a synagogue library in Boca Raton), but…we'll waive that restriction.");
-a marketing package from Shelli Johannes-Wells (year to redeem)("Auction winner receives 2 hours of marketing consultation plus the design and copy on one of the following items: book-marker, business card, or postcard. If you do not need any of these items, you may trade it in for additional marketing consultation on a selling query letter/synopsis.");
-a "social media" plan by Greg Pincus ("Greg Pincus has 'social networked' his way into the New York Times, the Washington Post, and a two book deal. He's sold poetry from his blog and given seminars based on his experiences. And he's also made great friends and had a lot of fun in the process!");
–original "Babymouse" art by Matthew Holm ("This piece of art, featuring Babymouse in a Peter Pan fantasy, was created by Babymouse author/illustrator Matthew Holm especially for Bridget's auction!);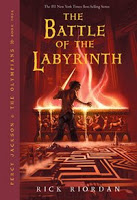 -signed books (like Mudville by Kurtis Scaletta, Eclipse by Stephenie Meyer, The Magic Thief and The Magic Thief: Lost by Sarah Prineas, Babymouse: The Musical by Jennifer L. Holm and Matthew Holm (and character name! "Have you ever wanted to be named for a character in a book. Now is your opportunity!") The Battle of the Labrynth (Book Four of the Percy Jackson and The Olympians Series by Rick Riordan (first edition) Don't Die Dragonfly by Linda Joy Singleton, Sing-Along Song by Joann Early Macken (illustrated by LeUyen Pham), Flip Float Fly: Seeds on the Move by Joann Early Macken (illustrated by Pam Paparone), Far From You by Lisa Schroeder)) Absolutely Maybe by Lisa Yee);
-a handcrafted blank book by Sarah Stevenson ("This 6 by 9 inch book is bound using a Japanese stab binding technique, specifically the tortoise shell binding. Inside the lotus print cover is 30 pages of Strathmore charcoal paper.");
-a writer's goody bag designed by Kim C. Baker ("I sewed a few bits of matching fabric to a Moleskine notebook and threw in some pens. Then I made a little tissue holder, because writers are always weeping tears of joy when they finish a draft, or find the perfect phrase, or sell a manuscript. I imagine. That stuff never happens to me, but if it does- I will need tissue. Writers also need silliness and sustenance, so there are some stickers and Fran's chocolates.");
–sunflower root doll ("Handcrafted 2 1/2 inch Sunflower Root Child Doll by Farida Dowler. The Sunflower Doll is made out of wool, wool/rayon and cotton, and has embroidered details of stalks, leaves and ladybugs.");
-a silver "write" bracelet by Laura Ludwig Hamor ("Solid silver with adjustable black leather cord.");
-a handcrafted baby quilt ("…measuring 32″x38″. This handmade quilt is 100% cotton top and backing with natural cotton batting inside. It is machine pieced and machine quilted with hand sewing on the binding. It is machine washable and very durable.");
–three-night stay in Torrey, Utah ("…a comfortable guest house with queen bed, sitting area, refrigerator, microwave, television(gets only local stations). Borders the National Forest with a stream at the bottom of the hill. Capitol Reef National Park entrance is 7 miles away and the property borders the park. Scenic HWY 12 and Bryce Canyon National Park are close by.");
-and more to come!
Cynsational Notes
From April Henry:
Three things happened to Bridget in February:
1. She got an agent for her young adult novel.
2. She got married.
3. She found out she had Stage Four colon cancer.
…Even when you have insurance that covers most things, it doesn't cover everything.
Learn more about Bridget Zinn.
From the site: "If you are an artist, do you have a piece of art you could donate? If you are an author, could you donate a signed copy of your book? Or even a critique of the first 10 or 20 pages of someone's work in progress? Do you have anything else you could contribute? If so, please email Jone MacCulloch macrush53@yahoo.com." Note: bloggers and social networkers may also want to help spread the word about the auction.