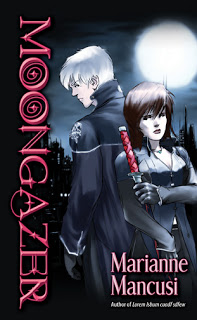 Enter to win one of two paperback copies of Moongazer by Marianne Mancusi (Love Spell/Dorchester, 2007)(excerpt)!
From the promotional copy:
"Imagine every night entering a nightmare world you can't escape and being told real life is a dream. Skye Brown has it all: the cool job, the hot boyfriend, the apartment on New York's Upper West Side. But lately she can't enjoy any of it. She's having dreams of a post-apocalyptic world. Of a bleak futuristic wasteland. Of a struggle against oppression. And she's been told she's a…MOONGAZER.
"But what is that? And what is reality? In her dreams, she's not Skye Brown at all, but Mariah Quinn. In her dreams there's Dawn, the beautiful yet haunted soldier, and Skye is but the empty shell of a girl he once loved. And there was a betrayal, a great betrayal. Ripped between Dark Siders and club kids, the mundane and the mystic, Skye must discover who she is, what she wants and who wants her. And why. But in the glow of the moon, it's not always easy to recognize the face in the mirror."
Read Mari's blog, and visit her at MySpace. Join Boys That Bite, Mari's group at MySpace. Note: you can also find her at YA Paranormal Authors.
Two paperback copies of Moongazer will be given away to any Cynsational reader over age 18! To enter, email me with your name and address by 10 p.m. CST March 3! Please also type "Moongazer" in the subject line.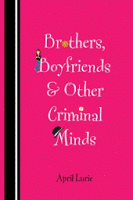 The winner of the autographed copy of Brothers, Boyfriends & Other Criminal Minds by April Lurie (Delacorte, 2007) was Brent in Maine!
Read April's blog, April Afloat, and visit her at MySpace! Read a Cynsations interview with April!
More News & Links
The 2008 Writers' League of Texas Agents and Editors Conference will be held June 20 to June 22 at the Austin Sheraton Hotel. See answers to frequently asked questions. Note: the 2007 conference sold out. Register now for 2008.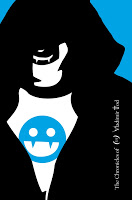 Author Heather Brewer has opened her bin of Minion Stuff! Products include the hoodie of Vladimir Todd "(as featured on the cover of Eighth Grade Bites (Dutton, 2007)(excerpt))" and a fangalicious T-shirt "(as featured on the cover of Ninth Grade Slays (Dutton, 2008)(excerpt))." Visit Heather at MySpace!
Notes from Uncle Albert: the blog of Albert Whitman & Company, "an independent publisher of children's books in the Chicago area for more than 85 years."
Picture Book of the Day: Using Picture Books to Teach the Six Traits of Writing from Anastasia Suen. Read a Cynsations interview with Anastasia.
Take a Chance on Art! Enter the Texas Library Association disaster relief raffle of Diane Stanley's illustration from Charles Dickens–The Man Who Had Great Expectations, a picture-book biography (Morrow, 1993). Tickets are only $5. Note: checks should be made out to TLA; do note on the check that it's for the disaster relief raffle. See additional details.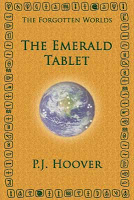 P.J. Hoover: official site of the debut author of The Forgotten Worlds Books, published by Blooming Tree Press. From the promotional flap copy of the first book, The Emerald Tablet (Blooming Tree, October 2008): "Benjamin and his best friend Andy are different from normal. They love being able to read each other's minds and use telekinesis to play tricks on other kids. In fact, they are getting all set to spend their entire summer doing just that when Benjamin's mirror starts talking. Suddenly, Benjamin's looking at eight weeks of summer school someplace that can only be reached by a teleporter inside the ugly picture in his hallway. And that's the most normal thing he does that summer." Read P.J.'s blog, Roots in Myth. Visit P.J. at MySpace!
What Would You Give Up? An intriguing question for those of us in the literary and visual arts, asked by Liz Garton Scanlon at Liz In Ink. Read a Cynsations interview with Liz.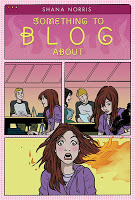 Shana Norris, author of Something to Blog About (Amulet, 2008), visits with author Marlene Perez at the YA Authors Cafe this week. Here's a sneak peek: "Developing the character of Seth, the love interest, was the hardest part for me. At first, he was a little too detached and mysterious, so I had to really work at him to make him into someone that Libby would be attracted to." Read the interview and then ask Shana a question or cheer on her new release! Read Shana's LJ. Visit Shana at MySpace and at Facebook! Read Marlene's LJ, and visit her at MySpace. Read a Cynsations interview with Marlene.
Brighton Children's Book Festival: Leaping from the Page will be held April 19 to April 20 at the University of Brighton. From the promotional copy: "Want to hear David Almond, Dakota Blue Richards (young star of "The Golden Compass" film), Michelle Magorian, Valerie Bloom and many others–all at one exciting event? Aimed at young people and adults, this year's Brighton Children's Book Festival celebrates the way children's books "leap from the page" into film, theatre, radio, TV, digital media and much more. With a weekend of talks, hands-on workshops, storytelling, performances and screenings, everyone is invited to join in the fun. There will also be a panel discussion with publishers and agents on how to get published. Find full details and buy tickets on the website: www.bcbf.org.uk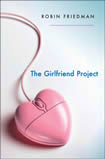 Don't miss Question of the Week Thursdays at Robin Friedman's JerseyFresh Tude. Tanya Lee Stone answers: "How did being an editor in the book publishing industry in the past affect you as an author in the present?" Dianne Ochiltree answers: "What about the publishing business has changed the most since you started as an author in the 1990s?" And Brent Hartinger answers: "Is it easy or hard to write sequels?" Visit Robin's site and MySpace page. Learn more about The Girlfriend Project (available in paperback July 2008) and read a Cynsations interview with Robin.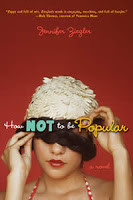 Interview: Jennifer Ziegler by Little Willow from Bildungsroman. Here's a sneak peek: "I used to think people were popular because they were extremely self-confident. Although I still believe that's somewhat true, life has taught me that it isn't quite so simple. Confidence can be faked. True self-assurance comes from knowing yourself (flaws and all) and being fine with who you are." Visit Jennifer's site, LJ, and MySpace page. Read a Cynsations interview with Jennifer.
Author [Katherine] Paterson Keeps Young Readers in Mind by Fritz Lanham from the Houston Chronicle. Here's a sneak peek: "You write from out of yourself, and I'm a recipient of grace and a daughter of hope." Source: BookMoot.
Balancing Business and Emotion by Jan Fields from the Institute of Children's Literature.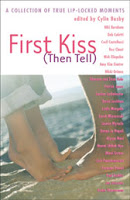 First Kiss Winners: check out the winning stories from Cecil Castellucci's LJ, The Divine Miss Pixie Woods. Winners each received a copy of First Kiss (Then Tell): A Collection of True Lip-Locked Moments edited by Cylin Busby (Bloomsbury, 2007). Read Cylin's LJ. Visit Cecil's site, and read a Cynsations interview with Cecil.
World Religions: Christianity from The Horn Book. Read a Cynsations interview with Roger Sutton, editor of The Horn Book.
I Don't Need You To Be Me from Sara Lewis Holmes at Read Write Believe. Here's a sneak peek: "Do readers need to see themselves in the books they read? Is the reason fiction works because you hook yourself into the main character's psyche and go along for the ride?" Source: Darcy Pattison's Revision Notes.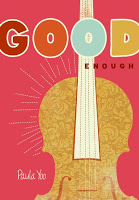 Guest Blogger: Paula Yoo from The Ya Ya Yas. Paula is the author of Good Enough (HarperCollins, 2008). Here's a sneak peek: "I never intended this to be a novel preaching about the stereotypes of the Asian American model minority myth or about the cultural difficulty in communicating with immigrant parents. But at the same time, my novel is not solely about cultural issues. In the end, it's just a story about a girl named Patti. She could be any ethnicity/race. The book's universal theme is…what makes us happy? Who can't relate to that?" Visit Paula's official site and Paula at MySpace. Source: Mitali's Fire Escape.
Gate City Book Award: "chosen by students in grades 3 and 4 in Nashua, New Hampshire." Check out the 2007-2008 nominees. Read Cynsations interviews with Marion Dane Bauer, David Lubar, Deborah Hopkinson, and Vivian Vande Velde. Read a Cynsations recommendation of Three Good Deeds by Vivian Vande Velde (Harcourt, 2005).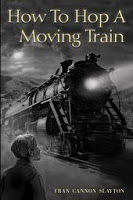 Fran Cannon Slayton: official site of the author of How To Stop a Moving Train (Philomel, 2008). Great tie-in pages include Trains. A must-visit for teachers, librarians, readers! Recommended to those seeking models for a first-rate author site (both content and design). Sign up for Fran's bi-weekly Children's Book News Email. Visit Fran at MySpace! Note: title has changed since most recent available cover art.
Creating Characters with Disabilities Who Are NOT Stereotypes by Carrie Jones from Through the Tollbooth. Here's a sneak peek: "Writers can and should incorporate characters with epilepsy and disabilities into children's fiction and they can do it without perpetuating negative biases against people with disabilities. To do so, authors must be aware of the stereotypes, write against the stereotypes, and create well-rounded characters." Visit Carrie's author site, her LJ, and her MySpace page. Read a Cynsations interview with Carrie.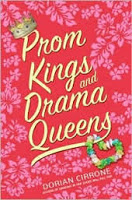 Interview: Dorian Cirrone by Little Willow from Bildungsroman. Here's a sneak peek: "I was very shy as a kid and I think being forced into situations where I felt uncomfortable helped." Visit Dorian's site! Read a Cynsations interview with Dorian.
Interview with agent Jamie Weiss Chilton of Andrea Brown Literary Agency from Uma Krishnaswami at Writing With a Broken Tusk: A Blog About Writing Process and the Creation of Books for Children. Here's a sneak peek: "It can take a lot of tenacity and patience to get published. Keep trying, and while you're waiting for those agent and editor responses, continuing honing your skills at conferences and with your critique group." Read a Cynsations interview with Uma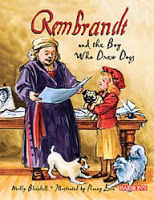 Children's Writer Molly Blaisdell: official author site features biography, bibliographies, articles, interviews, links, her inspirational blog–Seize the Day, and her annual Golden Coffee Cup motivational competition. Molly's titles include Rembrandt and the Boy Who Drew Dogs (Barron's Educational Series, 2008). After two decades in the Houston area and then a decade in College Station, Molly currently resides in Woodinville, Washington. Visit Molly at MySpace!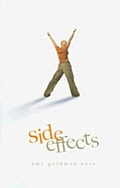 Amy Goldman Koss: official site of the author of several novels, including Side Effects (Roaring Brook, 2006). Learn more about Amy, and visit her MySpace page! Read a Cynsations interview with Amy.
Effective March 3, 2008, Farrar, Straus and Giroux is moving to 18 W. 18th St., New York, NY 10011.
Effective March 10, 2008, Candlewick Press is moving to 99 Dover St., Somerville, MA 02144.
Reminders
28 Days Later: A Black History Month Celebration of Children's Literature has wrapped up at The Brown Bookshelf. Read a Cynsations interview with the team behind The Brown Bookshelf, Paula Chase-Hyman, Varian Johnson, Don Tate, Kelly Starling Lyons, and Carla Sarratt.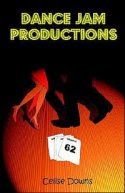 Here's a sneak peek at their Feb. 23 interview with Irene Smalls: "The toughest obstacles are still there, the overall perception in the marketplace that Black children's books generally don't sell well."
Here's a sneak peek at their Feb. 26 interview with Celise Downs: "I'm all about the entertainment factor. As I mentioned above, some authors write about 'real' issues. But when teens read my books, I want them to escape. I don't think they should have to deal with real life in 'real life' and when they pick up a book, too."
Note: This historic initiative was a huge undertaking. Congratulations to the Brown Bookshelf team and the featured authors and illustrators!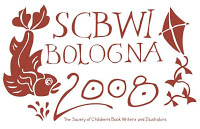 The SCBWI Bologna 2008 series is ongoing here at Cynsations! Check back Monday and beyond for more insightful question-and-answer interviews with agents, editors, authors, and illustrators about the U.S. and international youth publishing scene.
To register for the SCBWI Bologna Biennial Conference 2008, please visit http://scbwi.org/events.htm and click on SCBWI@Bologna. Queries? Bologna@SCBWI.org
More Personally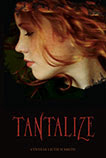 Listening Library's audio production of Tantalize is now available! Actress Kim Mai Guest is the reader of the book. Listen to an audio excerpt. Note: I appreciate that the excerpt zeros in on the murder mystery that in many ways drives the story. Learn more about the text novel from Candlewick Press.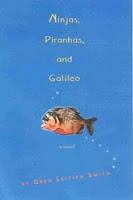 Candlewick Press will publish a paperback edition of Tantalize on its Fall 2008 list. The cover will be the same as the hardcover (above) with my byline and the title slightly larger. An excerpt from Eternal (Candlewick, 2009), which is set in the same universe and currently nearing production, will be included in the back matter.
Of late, Greg Leitich Smith talks about the line-edits of my forthcoming YA Eternal (Candlewick, 2009) and explains how primary voting works in Texas. Note: Greg's blog is syndicated at LiveJournal.