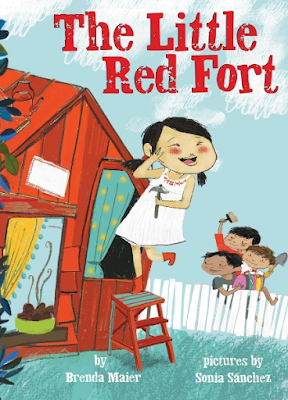 By Traci Sorell
I'm overjoyed to feature The Little Red Fort by author Brenda Maier and illustrator Sonia Sánchez (Scholastic, 2018) here on Cynsations.
This new picture book is a contemporary retelling of The Little Red Hen, featuring spunky Ruby and her three brothers who are not interested in helping her build a fort.
I love how Ruby takes matters into her own hands and figures out what needs to be done with a little help from her mother and grandmother.
Continue Reading New Voice: Brenda Maier on Making Picture Books Do Double Duty & The Little Red Fort »