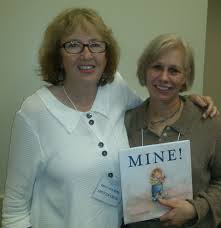 From the team behind Mine! (Knopf, 2011)
Check out the book trailer for Uh-Oh! by Shutta Crum, illustrated by Patrice Barton (Knopf, 2015). From the promotional copy:
A charming summer story that's just right for toddlers, from the team behind the critically acclaimed picture book "Mine."


What does a toddler say when she drops her sunglasses in the sand?
Continue Reading Book Trailer: Uh-Oh! by Shutta Crum, illustrated by Patrice Barton »