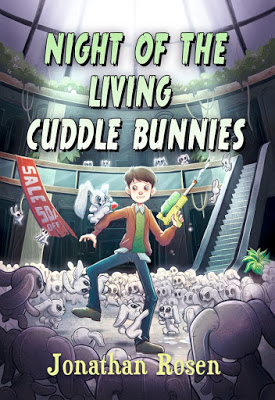 Jonathan Rosen is the debut author of Night of the Living Cuddle Bunnies (Sky Pony Press, 2017). From the promotional copy:
Twelve-year-old Devin Dexter has a problem.


Well, actually, many of them. His cousin, Tommy, sees conspiracies behind every corner. And Tommy thinks Devin's new neighbor, Herb, is a warlock .
Continue Reading New Voice: Jonathan Rosen on Night of the Living Cuddle Bunnies »