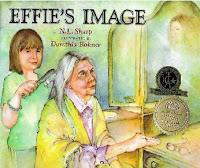 N.L. Sharp on N.L. Sharp: "I am married to Larry and am the mother of three sons and one daughter-in-law. I am a former elementary teacher (grades K-3) as well as library media specialist and elementary reading/writing consultant. I am currently taking some time away from the classroom to concentrate on my writing career."
What about the writing life first called to you?
I have known since second grade that I wanted to be a writer.
Continue Reading Novel Secrets Series: Interview with Author N.L. Sharp »