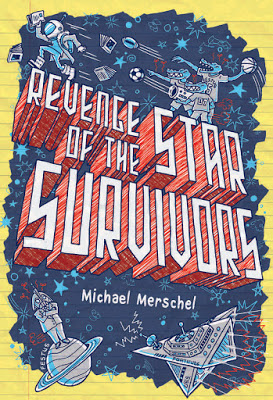 Michael Merschel is the first-time author of Revenge of the Star Survivors (Holiday House, 2017). From the promotional copy:
Middle school meets the Dark Side in this painfully funny survival story of social misfit Clark Sherman.
When Clark crash-lands on the inhospitable planet of Festus Middle School, he soon learns the natives don't take kindly to newcomers .
Continue Reading New Voice: Michael Merschel on Revenge of the Star Survivors »