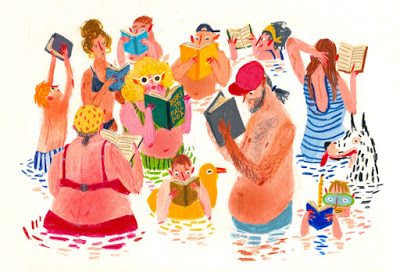 #WorldKidLit Month image (c) Elina Braslina
September is #WorldKidLit Month, a time to notice if world literature is reaching kids in the form of translations.
(See this Book Riot list of 100 Great Translated Children's Books from Around the World.)
Leading the effort are Cairo-based writer Marcia Lynx Qualey, translator Lawrence Schimel, and Alexandra Büchler of Literature Across Frontiers.
Continue Reading Guest Interview: Marcia Lynx Qualey on #WorldKidLit Month »