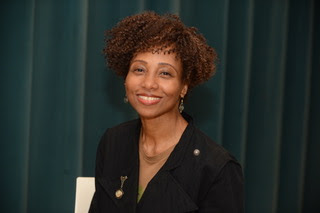 Laura Pegram, Kweli Journal Executive Director
By Traci Sorell
I am honored to showcase Kweli Journal and its Executive Director, Laura Pegram, on Cynsations.
Kweli's The Color of Children's Literature Conference for Native/POC emerging writers and illustrators will take place in New York City on April 6 and April 7.
I first attended this conference in 2016 just after I sold my first picture book.
Continue Reading Organizer Interview: Laura Pegram on Kweli Conference »