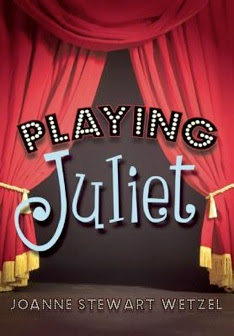 JoAnne Stewart Wetzel is the first-time novelist of Playing Juliet (Sky Pony, 2015). From the promotional copy:
Beth Sondquist, 12 1/2, secretly dreams of playing William Shakespeare's Juliet. 
When she learns the children's theatre in her town is threatened with closure, she and her best friend, Zandy Russell, do everything they can to save it. 
Continue Reading New Voice: JoAnne Stewart Wetzel on Playing Juliet »