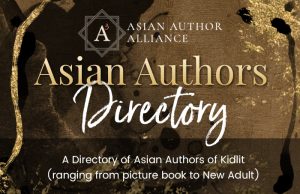 Kat Cho is the founder of Asian Author Alliance—a group to celebrate Asian Kidlit and the diversity of stories that originate from the Asian Continent.
When did you first become interested in going into writing and publishing? What sparked your interest?
I always loved to write stories ever since I was really young, but I didn't write to pursue publication until a few years ago.
Continue Reading Author Interview: Kat Cho & The Asian Author Alliance »