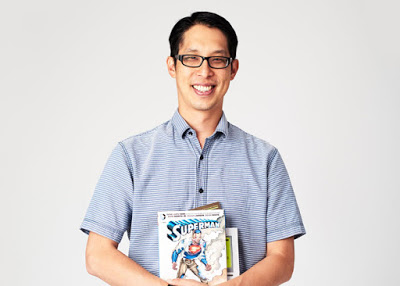 Lean more about Cartoonist and Teacher Gene Luen Yang.
Welcome to Cynsations. We last spoke to Dean Mary Francoise Rockcastle about the Hamline MFA in Writing for Children and Young Adults back in 2006.
When did you join the faculty? What appealed to you about teaching in a low-residency program?
I joined the faculty of the Hamline MFAC program in the summer of 2012.
Continue Reading Author-Teacher Interview: Gene Luen Yang on Writing, Teaching & the Hamline MFA Program »