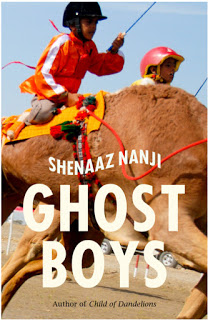 Shenaaz Nanji is the author of Ghost Boys (Mawenzi House Publishers, September 2017). From the promotional copy:
Fifteen-year-old Munna lives with his Ma and sisters in a small town in India.


Determined to end his family's misfortunes, he is lured into a dream job in the Middle East, only to be sold.
Continue Reading Author Interview: Shenaaz Nanji on Child Slavery & Ghost Boys »