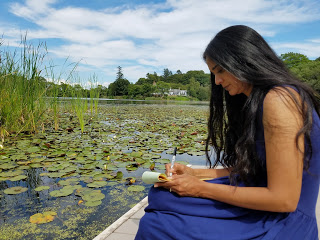 Padma writing on the dock
One of the most vital aspects of timeless writing is voice. Every serious reader, every writer has (or must develop), a strong sense of what voice is. Yet, like time, voice eludes definition.
Of course, I'm going to try and define it. To me, voice is the promise of the first page – the texture of the writing.
Continue Reading Guest Post: Padma Venkatraman on Voice: Writing Lean, Spare or Lush, Rich »