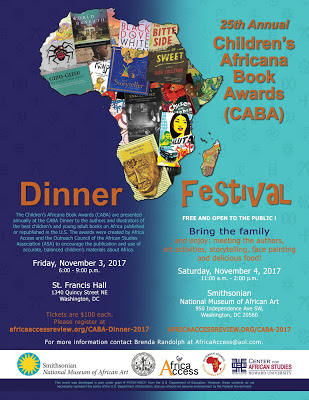 Brenda Randolph, founder and director of Africa Access, was raised in the segregated schools and libraries of Richmond, Virginia.
"I was an avid reader, but I never encountered crude racism in children's books," she said. "I remember being irritated by some comments, but I never came upon viciously racist sentiments or characters. I think my African American librarians protected me by careful book selection."
Randolph's awareness jumped dramatically a few years after college.
Continue Reading Guest Post: Karen Leggett Salutes the Children's Africana Book Awards »