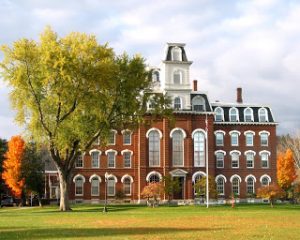 MFA Study
Association of Writers and Writing Programs: "…provides support, advocacy, resources, and community to nearly 50,000 writers, 550 college and university creative writing programs, and 150 writers' conferences and centers. Our mission is to foster literary achievement, advance the art of writing as essential to a good education, and serve the makers, teachers, students, and readers of contemporary writing."
The Vermont College of Fine Arts MFA in Writing for Children and Young Adults program. Offers study abroad in Bath, England, post-graduate study semesters (for anyone with an advanced degree) and a picture book certificate program. CYN NOTE: Cynthia Leitich Smith is on the VCFA WCYA faculty.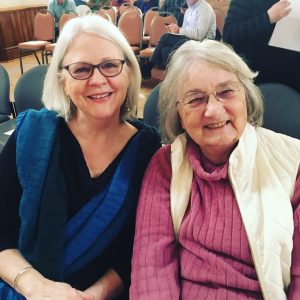 SEE ALSO Interview: Former Faculty Chair Kathi Appelt on the Vermont College/Union Institute & University Master of Fine Arts in Writing for Children and Young Adults by Cynthia Leitich Smith from Cynsations. CYN NOTE: VCFA is now an independent, fully accredited college and no longer affiliated with Union Institute and University.
SEE ALSO Interview: Sharon Darrow on the Vermont College of Fine Arts MFA in Writing for Children and Young Adults and Picture Book Certificate Program by Cynthia Leitich Smith from Cynsations. PEEK: "We have the entire range from a very few who are just beginning to those who have published many books. Most, however, fall into the category of writers who have studied for some time and who are prepared for the intensive process this program entails. Some have published perhaps one book, others none yet. But all are serious about this field and their place in it."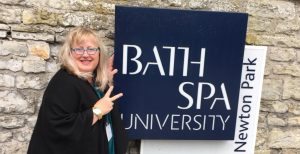 SEE ALSO VCFA at Bath Spa University by Cate Berry from Cynsations. PEEK from Bath Spa faculty Julia Green: "For me, there was something truly exciting about bringing together people from around the world, from different backgrounds and cultures, and finding how much we had in common, as passionate, committed writers for young people. "This is surely how we change the world, create understanding, and help create a more peaceful and compassionate society—for ourselves and for young people."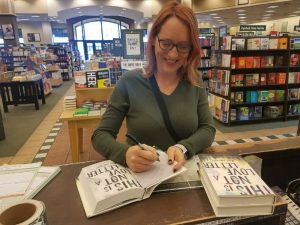 SEE ALSO Entering VCFA's WCYA Program as an Already Actively Publishing Author by Kim Purcell from YA Interrobang. PEEK: "…My former background and training was as a journalist, so I wasn't using all the tools of fiction that I could have been using. Honestly, I didn't even know about them. Also, I was terrible at rewriting. I couldn't seem to do it in an efficient way. I'm a pantser, a writer who doesn't plan, but rather flies by the seat of her pants, so I really needed those rewriting skills. I also wanted a bigger network of writing friends…"
SEE ALSO A Recap of My First Residency at VCFA by Sarah S. Davis from Broke By Books. PEEK: "Finally, Sorting Day arrived… and it was also Friday the 13th! Which added a little spooky supernatural feel to the already magical day we would learn our faculty advisers."
SEE ALSO My MFA in Writing by Luisa Perkins from Medium. PEEK: "…gained skill, confidence, and real connections with top-notch writers. I made time and gave myself permission to make writing and reading my top professional priorities — habits I plan to continue despite my busy family life. I have zero regrets about spending a lot of money on my degree."
Interview: Director Meg Kearney on the Solstice Creative Writing Programs of Pine Manor College by Cynthia Leitich Smith from Cynsations.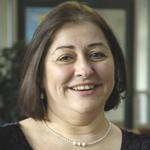 Interview: Dean Cathie Mercier on the Simmons MFA program in Writing for Children by Cynthia Leitich Smith from Cynsations.
Interview: Dean Mary Rockcastle on the Hamline University Master of Fine Arts in Writing for Children and Young Adults by Cynthia Leitich Smith from Cynsations.
Interview: Gene Luen Yang on Writing, Teaching and the Hamline MFA Program by Cynthia Leitich Smith from Cynsations. PEEK: "I've seen students grow in skill, of course. They come away with better understandings of the craft itself. They learn to critique constructively. They learn to structure and revise. They learn to give from themselves through story. And just as importantly, they learn to call themselves writers."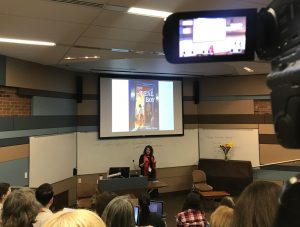 Back to School: MFA Week from The Mitten of Michigan SCBWI. PEEK: "Six SCBWI-MI members, three MFA programs, seven days of posts, all of your questions answered, everything you ever wanted to know about getting your MFA." Posts include: 7 Reasons You Might Want an MFA by Rebecca Grabill.
CYN NOTE: The following institutions offer MFA degrees in writing and/or illustration for children and/or young adults: Bath Spa University; Chatham College; Hamline University; Hollins University; Lesley University; The New School; Seton Hill University; Sierra Nevada College; Simmons College; Southern New Hampshire University; Spalding University; Vermont College of Fine Arts; Western Connecticut State University.
Diversity in MFA Study
The Dangerous Lure of Writing for White Writers in an MFA by Aisha Sabatini Slon from Literary Hub. PEEK: "My interest in writing about people whose experience resembled my own was something that my professor went so far as to diagnose—he described my project as 'compulsive.'"
How Can We Make the MFA Workshop More Hospitable to Writers of Color? Sabaina Murray and Ocean Vuong on Silencing, Compassion and Pedagogy from Literary Hub. PEEK: "When we observe the workshop as merely a place where things must be fixed, we begin at a prescriptive stance—which can be quite detrimental to POC writers. These writers often enter the page with lexicons, vernaculars, syntax, and/or styles unfamiliar to a white patriarchal tradition, and in this prescriptive gaze, their work is often mis-read, perhaps being labeled as 'wrong' or 'weak' or worse, 'incomprehensible.'"
Student Writer Scholarship from SCBWI. PEEK: "Conference tuition for full-time university students in an English or creative writing program."
Live Classes and Conferences
Gotham Writers Workshop: Creative Writing Classes in NYC and Online.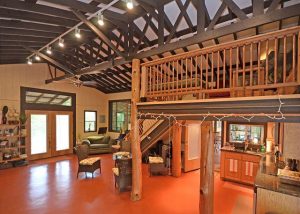 Highlights Foundation: workshops for children's writers and illustrators in Pennsylvania, hosted by the people behind Boyds Mills Press and Highlights magazine. SEE ALSO Interview: Kent Brown on the Highlights Foundation, the Writers Workshop at Chautauqua, and the Founders Workshops by Cynthia Leitich Smith from Cynsations. SEE ALSO What to Expect from a Highlights Retreat and schedule of Upcoming Workshops.
Houston Writers House: "…dedicated to helping writers improve their craft, build their brand, pinpoint their audience, and improve marketing skills. We support our authors, whether traditionally published or self-published, through critique groups and monthly socials."
Kindling Words: a conference for published trade authors and trade editors. Real talk about acceptance speeches, money, marketing and more.
Kweli: The Color of Children's Literature Conference: "an excellent opportunity [in New York City] for writers and illustrators of color to learn, get inspired and network with others in the industry."
Loonsong: A Writer's Retreat: "We offer a smorgasbord of activities for writers to pick from: stimulating lectures and panel discussions, writing prompts and workshops, readings and one-on-one marketing, agent, and editorial consultations…. Our presenters include seasoned writers, marketing specialists, an agent and an editor who will help you grow your career, develop new approaches to craft and think deeply about the writing life."
Rutgers One-on-One: "A Unique Program for Authors and Illustrators of Children's Books Sponsored by the Rutgers University Council on Children's Literature."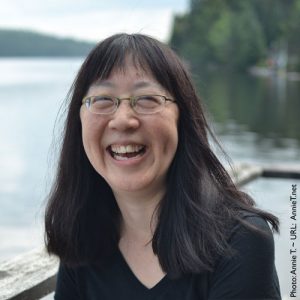 Tips for SCBWI National Conference from Debbie Ridpath Ohi. CYN NOTE: For "conference newbies, second timers, plus a challenge for the many-timers."
Writing and Illustrating for Young Readers: annual, top national summer conference based in Sandy, Utah, hosted by author Carol Lynch Williams.
Writing Novels for Young People Retreat from Vermont College of Fine Arts. PEEK: "There are three tracks for this craft-focused event: two separate critique tracks and one writing track."
Writing Barn: events and classes in Austin, Texas with an emphasis on writing for young readers, hosted by author Bethany Hegedus.
Online Classes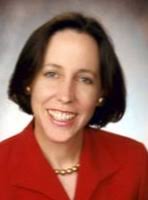 Anastasia Suen offers online classes on a variety of topics, including picture book writing, easy reader writing, writing for the educational market, and children's writer book blogs.
Institute of Children's Literature: don't be put off by the aggressive marketing and the fact that this is a correspondence course. The program offers first-rate instructors.
Interview: Mark Dahlby of Writers.com/Writers on the Net by Uma Krishnaswami from Cynsations. CYN NOTE: Classes on writing for young readers at writers.com are economical and led by first-rate faculty.
The Manuscript Academy: "We believe that the writing conference should be affordable, accessible, and awesome. We offer personalized, creative access to the top minds in the industry–all without leaving home."
Writing the Other: "Learn to write characters very different from you sensitively and convincingly."
Self-Directed Study
Anatomy of a Writer's Group by Allison Whittenberg at Crowe's Nest. PEEK: "If you are thinking of creating your own writers group, here are some guidelines…"
Children's Book Insider: "Every month, for more than two decades, we've shared instruction, advice, market tips and inspiration through the pages of the CBI."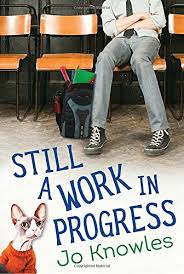 Tips on Writing: Making the Most of Your Writing Group by Jo Knowles. PEEK: "I say responding because I think this is much more helpful to the writer than 'critiquing.' After a person reads, let the responders take a minute or two of quiet time to gather thoughts and take notes. This can be torture for the writer waiting to hear what people thought, but I think it's worth it to let people take a minute to, well, think."
Writing Retreats by Mary Atkinson from Crowe's Nest. PEEK: "Settling in is a necessary part of going on retreat. It might take you an hour; it might take you three days. Either way, it's got to be done. One of the fastest ways I've found to settle in to a new retreat space is to unpack my suitcase and then take a nap."
Teaching Writing
Teaching Authors: Six Children's Authors Who Also Teach Writing. PEEK: "Here, we will share our unique perspective as writing teachers who are also working writers. While part of our goal is to discuss what we've learned about writing and the teaching of writing, we also hope to accomplish something here that we can't do on our websites: facilitate conversations between writers, teachers, and librarians about the subjects we love best–writing, teaching writing, and reading."
Teaching YA Fiction in the Writing Workshop by Jacqueline Kolosov from Crowe's Next. PEEK: "YA literature is all about exploration, and it has to be messy: visceral: emotionally true. And the protagonist has to be someone the reader can get behind."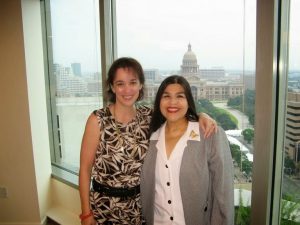 Writing and Teaching Poetry by Guadalupe Garcia McCall from Cynsations. PEEK: "I asked students to write a response poem to Nwoye from any other character's point of view in the novel. They really got into the assignment, it was like we were having a dialogue on paper—a poem from them in response to a poem from me in another character's point of view."
Teaching Writing by Brian Yansky from Cynsations. PEEK: "When I teach fiction-writing the main thing I have to remember is that while I have a lot of ideas about how to craft a novel or story, what works for me won't work for every student."
Young Writers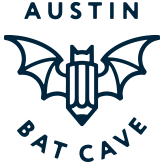 Austin Bat Cave: "Bringing local artists and teachers together to offer free after-school tutoring, in-school support, and creative writing workshops for students from every community in Austin."
Aaron Shepard's Young Authors Page: Writing and Publishing as a Kid from author Aaron Shepard's Web site.
VCFA Young Writers Network: "We work with existing nonprofits in communities where VCFA authors live, connecting our talented authors with youth populations that are underserved by existing creative writing resources and underrepresented in children's literature as a whole."
Writing Organizations
Canadian Society of Children's Authors, Illustrators and Performers (CANSCAIP): "a group of professionals in the field of children's culture with members from all parts of Canada. As a National Arts Service Organization, CANSCAIP supports and promotes children's literature through online forums, newsletters, workshops, meetings and other information programs for authors, illustrators, performers, parents, teachers, librarians, publishers and others."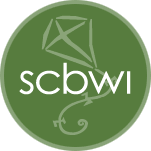 Children's Book Guild of Washington, D.C.: "A professional organization of authors, illustrators and children's literature specialists promoting high standards in children's literature since 1945"
Society of Children's Book Writers and Illustrators (SCBWI: international organization hosting publishing conferences and workshops. Join your regional chapter.
More Resources
Book, Magazine, Organization and Web Resources from The Purple Crayon (for when you need to keep reading, keep learning).
Children's Writing Resource Center presented by Children's Book Insider, The Newsletter for Children's Writers. Both site and sponsoring newsletter are recommended, especially to beginners.

Frequently Asked Questions from the Children's Book Guild of Washington, DC includes advice for beginning writers and illustrators.
Frequently Asked Questions about Children's Writing by Anne LeMieux, David Lubar, and Marilyn Singer for the AOL Children's Writers Chat from Writing-World.com.
The Purple Crayon: A Children's Book Editor's Site from freelance editor Harold Underdown. The ultimate children's writers and illustrators site. Teaches most of what you what to know starting out and then offers to quiz you about it. Articles on variety of subjects appeal to more established writers. Includes information about writing, promotion, publishing and more. Especially see: The How Do I Get Published? Quiz. SEE ALSO Harold Underdown on THE COMPLETE IDIOT'S GUIDE TO PUBLISHING CHILDREN'S BOOKS by Cynthia Leitich Smith from Cynsations.