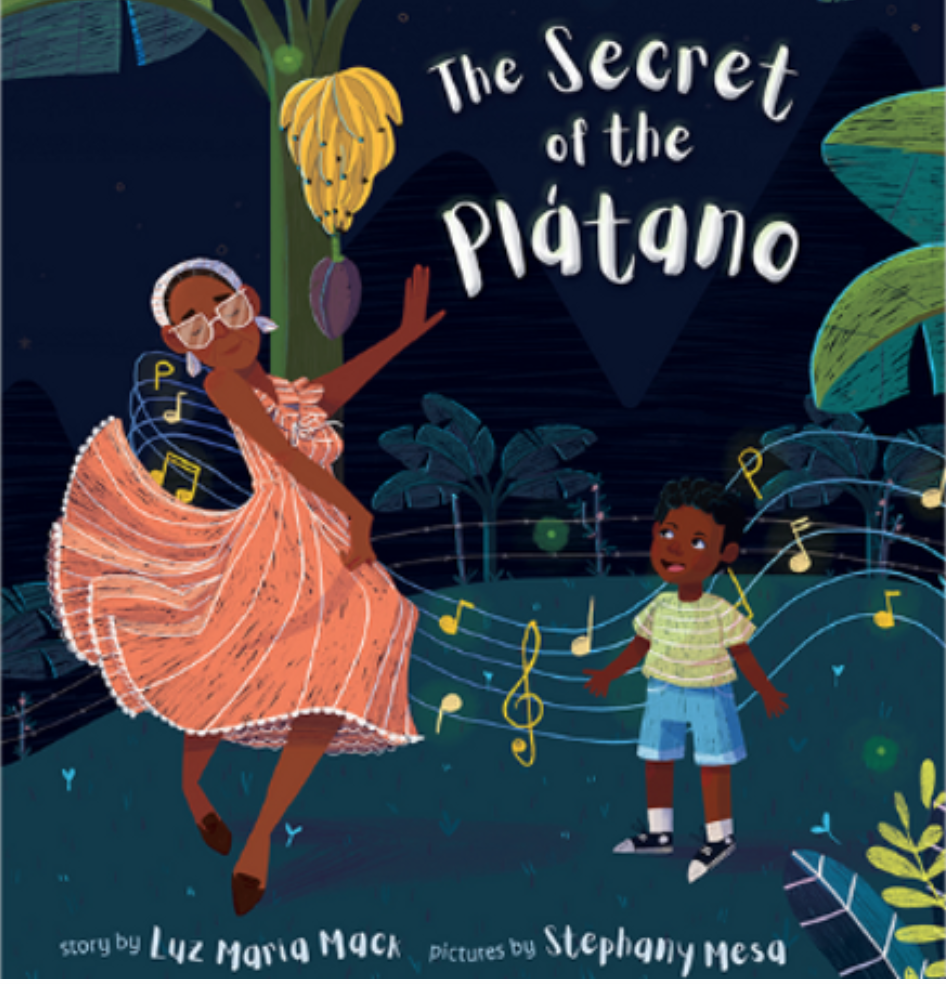 By Cynthia Leitich Smith, Gayleen Rabakukk, Suma Subramaniam, A.J. Eversole and Gail Vannelli for Cynsations
Spotlight Image: The Secret of the Plátano by Luz Maria Mack, illustrated by Stephany Mesa (Soaring Kite Books, 2022).
Author/Illustrator Insights
Jason Reynolds on Stories Told For, and By, Young Readers by Mary Raffalli from CBS News. Peek: "I don't sell [kids] on books by selling them on books. The fastest way to lose a child is to tell a child to read….[R]eading becomes a lot more palatable if young people realize that the stories, the books that exist within them, are as valuable as the books that exist on the outside of them."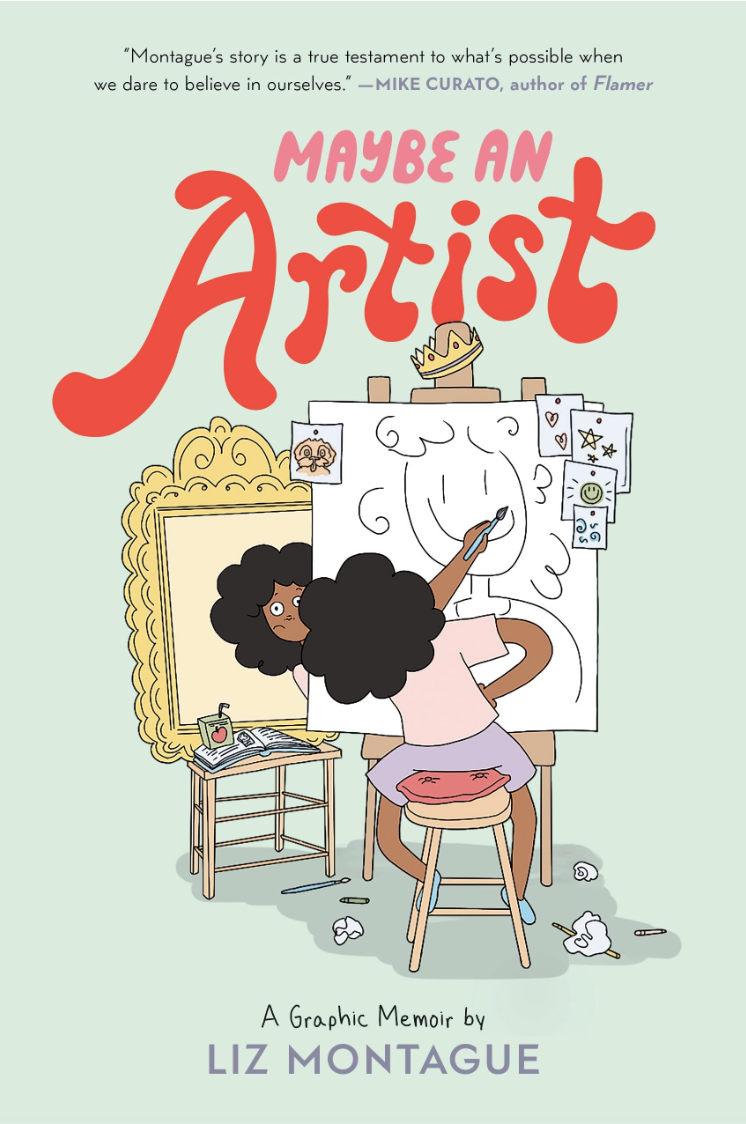 Q&A With Elizabeth Montague by Erika Hardison from Publishers Weekly. Peek: "[Y]ou can be perceived as the spokesperson for everyone who looks like you, which is totally not how that works….I think that I'm just able to show up as my full self and create from a very honest place….[T]hat resonates and translates to people…[I]f you do things from a genuine place, people can feel that."
How Do You Approach Picture Books? from Julia Kuo. Peek: "[M]ost kids in the US read picture books…[They're] one of the first places where a child can experience worlds different than their own. This child may someday grow up to create policies that will affect my parents, my community, and my own future family. Why not normalize the lives and motivations of others through these stories?"
Equity & Inclusion
First Person: "Born Confused" at 20 by Pooja Makhijani from Publishers Weekly. Peek: [Tanuja Desai Hidier:] "I wrote the story to choose my own heroes. To honor my family and celebrate my communities. To have us be seen, and for others to feel seen, loved and proud of who they are, in all the messiness that being a hyphenated identity human—or, just human—involves."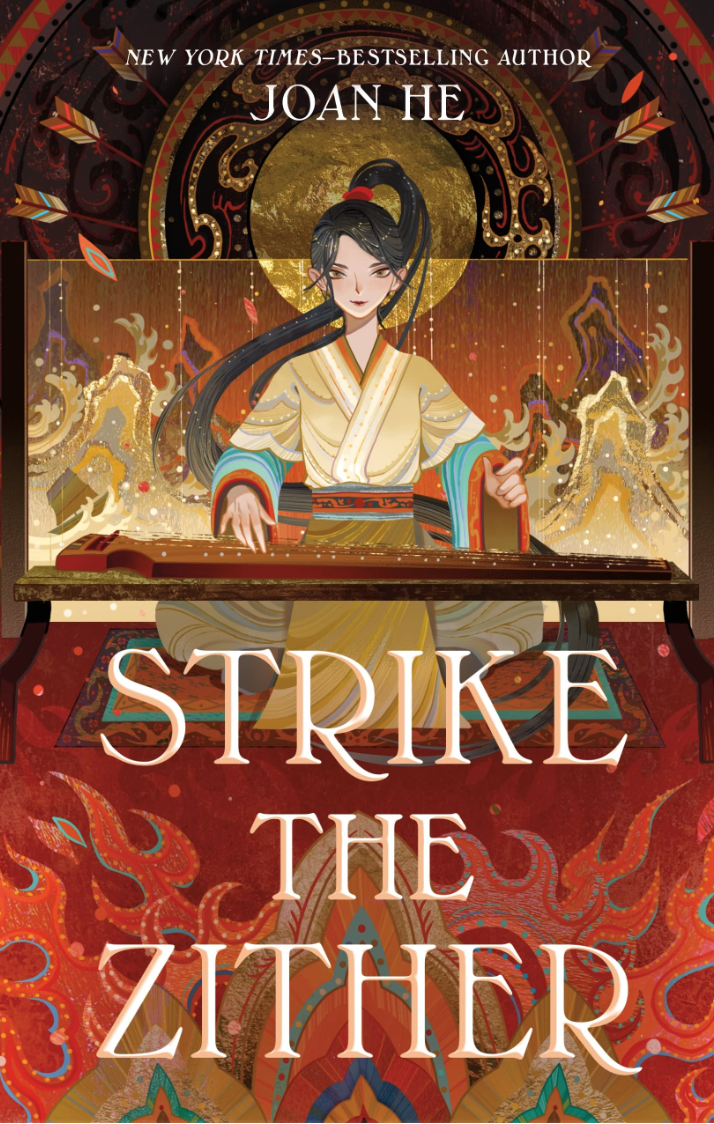 Joan He Talks Strike the Zither's Epic Female Fantasy by Rosie Knight from Nerdist. Peek: "There are many books that do a fantastic job at unpacking traditional Chinese gender roles…but mine are not that….[S]etting my Chinese-inspired books in alternate universes where I can keep most of the culture but remake the social mores without the…'revere the man over the woman' component of Confucian values is my little bit of indulgent escapism…."
Interview With…Disability Expert Reader Sarah Tuberty from Samantha M. Clark. Peek: "Accurate representation is crucial as it helps develop the true narrative of disability….Weaving authentic experiences into…our stories helps to teach all of us that disability exists, disability alone does not determine the personality of a person, and that disabled lives are just as complex and beautiful and fun and annoying as all of our lives."
A New Way to Teach Slavery. Could Kid Lit Show the Way? by Marva Hinton from School Library Journal. Peek: [Kate Shuster, Hard History Project:] "[I] know, from my experience working with children, that they can handle the truth…[T]he big danger…is that if we lie to them, then later when they find out, that greatly diminishes their trust in their teachers and caregivers. So I think we owe it to our young people to give them a clear-eyed accounting."
This Christmas, I'd Like To Read a Hanukkah Romance, Please, a Guest Post by Hannah Reynolds by Amanda MacGregor from Teen Librarian Toolbox. Peek: "I was…desperate to read about Jewish girls….I wanted books about normal Jewish girls coming of age and falling in love and dealing with school, but when I was in middle and high school, those rarely existed….[F]ew books exist about any Jewish holidays. This depresses me….So I decided to write a Hanukkah romance."
Bao Phi Talks With Roger by Roger Sutton from The Horn Book. Peek: "I started writing picture books because…[w]e—myself and my former partner; we're co-parenting—want our kid to be exposed to a lot of different stories and…people. Stories about Black people, American Indian people, Latinx, Arab, single-parent families, queer families, trans families, lower-income families, families from different cultures and from around the world."
Writing Craft
Dad's Girlfriend and Other Anxieties—Kellye Crocker from The Book Dutchesses. Peek: "As we began the first round of editing, my editor…asked a couple of important questions that had me diving deep into the story….When I turned in my first revision, I'd added 11,000 words….[S]he told me I'd need to cut about 9,000…I did make that big cut, but I kept almost all of the new scenes."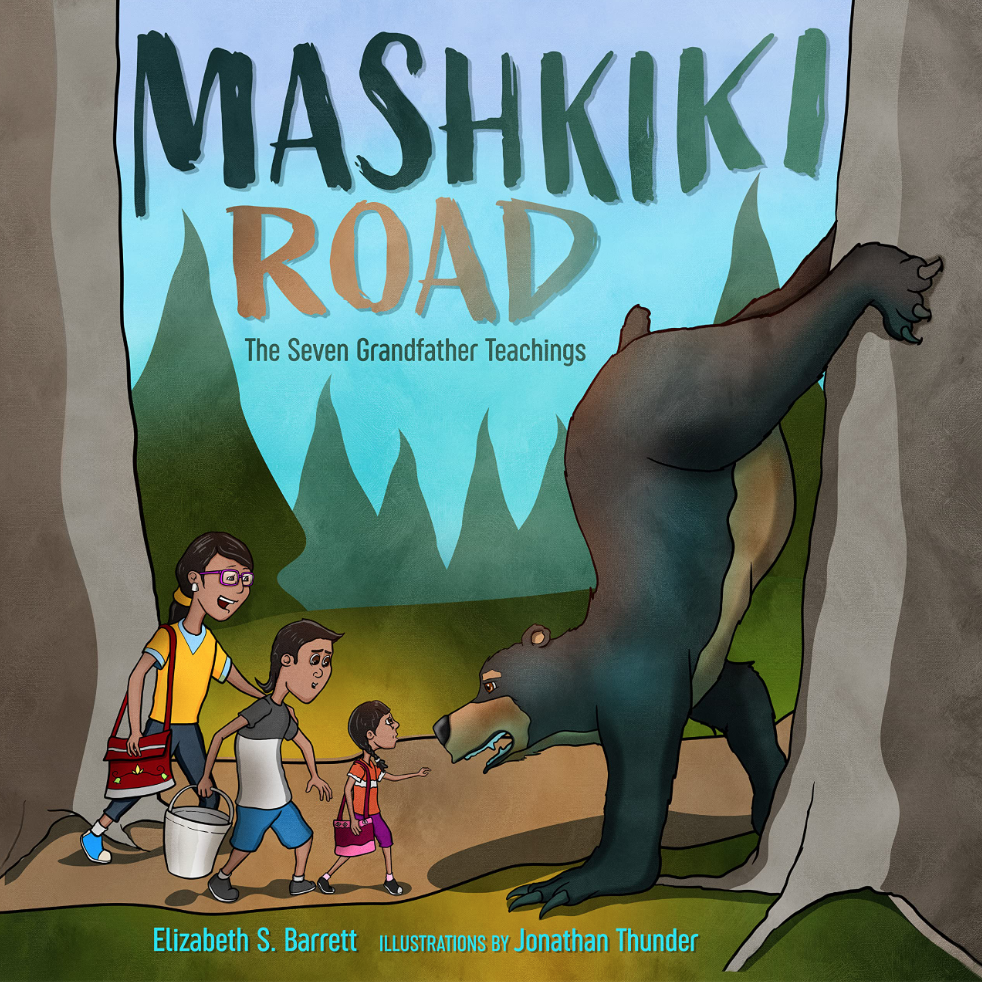 Jonathan Thunder, Artist Statement from Jonathan Thunder. Peek: "Interpretive figures representing identity, situations and socio-political commentary are often…leaping point[s] for my imagery. My approach is to balance the deliberate with the experimental. Each work aims to convey a…vignette that is not entirely spelled out to the viewer….Using images that incorporate masks, humanistic animals and animalistic humans is how I discuss identity dynamics among subjects."
Where We Come From: An Illustrator's Perspective from The Lerner Blog. Peek: [Dion MBD:] "The 'seed' for my art always begins from how I feel toward a certain subject matter, but the process of crafting it is always meticulously planned. My art is more of an orchestrated collection of information with the goal of leading my self and my viewers to feel a certain way."
A Seed in the Sun: Planting and Growing a Verse Novel by Aida Salazar from Diverse Verse. Peek: "Whenever I write a verse novel, I consider the relationship between storytelling and the emotional truth at the heart of the poetry. With each book, the balance of these can tip in either direction—the introspection, color, and revery possible in the poetry or the scene, dialogue, and narrative tension building necessary for story."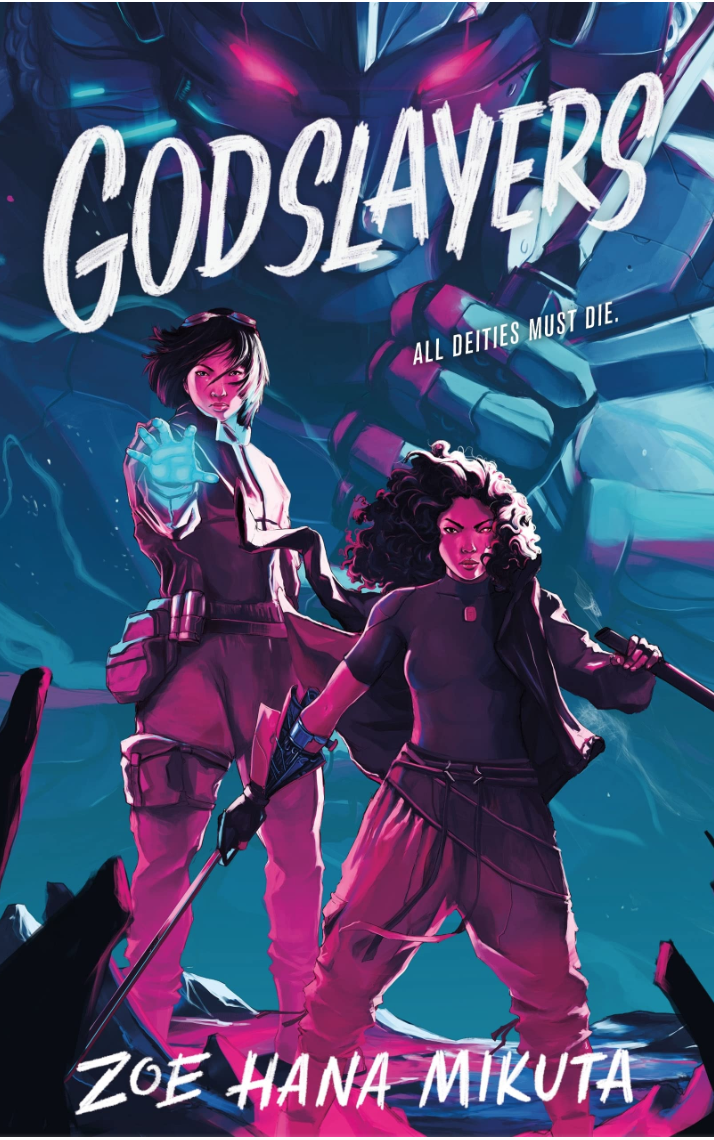 Interview With Author Zoe Hana Mikuta by Michele Kirichanskaya from Geeks Out. Peek: "My writing process…is a practice in focus. Putting my phone in the other room or getting off the internet helps a lot. One of the most challenging parts of drafting…is embracing the idea of the messy first draft, rather than editing as I go…But when I get in a good flow, there's nothing else like it."
Publishing
Blackstone Publishing Expands Its Children's Program by Sally Lodge from Publishers Weekly. Peek: "Blackstone Publishing, an imprint of…audiobook publisher Blackstone Audio, is extending its presence in the children's book landscape. Founded in 1987, the…company branched out into print publishing in 2015 and broke into the YA market two years later…Now, Blackstone has two disparate milestones on the horizon, beginning with the…publication of its first-ever middle-grade novel…."
LBYR Unveils New Graphic Novel Imprint by Brigid Alverson from Publishers Weekly. Peek: "Little, Brown Books for Young Readers is launching a graphic novel imprint, LB Ink, that will encompass all of its early reader, middle grade, and young adult graphic novels….[T]he logo will start appearing on books in fall 2023….The mix of titles will be about 60 to 75% middle grade…."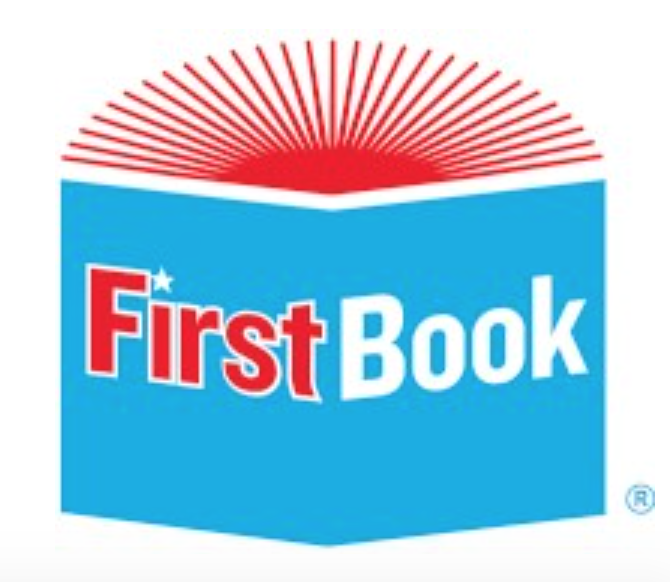 First Book Rallies Nonprofits in Push for Diverse, Affordable Children's Books by Shannon Maughan from Publishers Weekly. Peek: "[N]onprofit First Book, dedicated to providing books and other resources to classrooms and programs serving children in need, has teamed with 26 additional nonprofits nationwide to form the Diverse Books for All Coalition, an initiative to address the urgent need for increased access to diverse children's books….[F]rom a publisher's perspective, the…[c]oalition's efforts include purchasing books."
We Need Diverse Books is taking questions on how to break into the publishing industry for its new advice column, Ask WNDB. Publishing pros will provide inquirers with specific advice. Just email: info@diversebooks.org.
Marketing
YA Authors Talk #BookTok: Boon or Burden? by Joanne O'Sullivan from Publishers Weekly. Peek: "[S]ince the #BookTok hashtag gained traction, TikTok videos have, in some cases, impacted book sales much more than traditional reviews or promotion on other social media platforms. They [also] have had a marked impact on in-store sales and paperback sales for retailers….Publishers and authors…wonder how the buzz achieved by the biggest BookTok hits can be replicated."
Libraries
Shake Up Your Shelves from Harper Collins. Peek: "With diverse books, teachers and librarians have an opportunity to help young people understand themselves and others. We encourage you to look critically at the books you're sharing with your students and patrons. Shake Up Your Shelves by retiring books that are offensive or outdated, and…adding titles that reflect the experiences of more underrepresented groups."
Booksellers
On Oct. 19, The Word/A Storytelling Sanctuary hosted #MarginsBookselling: How Novel Models Are Reimagining Bookselling, during which a panel of booksellers discussed novel model bookstores and why they are reinvigorating the industry ("What is a novel model bookstore? How are they different from bricks & mortars? Why are they the future?"). You can view a replay of this event on Youtube here.
Booksellers Thrilled To Get Back Together by Claire Kirch from Publishers Weekly. Peek: "The excitement at this year's regionals was magnified by the enthusiasm of young entrepreneurs attending their first bookselling conferences. Many of them are BIPOC and female, and some have used alternative business models to launch bookstores within the past two years….[B]ooksellers are looking forward to a strong holiday season and to a return of customer traffic."
Binc, Macmillan Announce $10,000 Matching Gift Campaign from Shelf Awareness. Peek: "Macmillan Publishers is matching all gifts made to the Book Industry Charitable Foundation, regardless of size, up to a total matching amount of $10,000 to meet the increasing needs of bookstore and comic store employees and owners. Binc said it…receives requests every day from those experiencing personal financial hardships. Donations can be made here."
Education/Other Resources/Events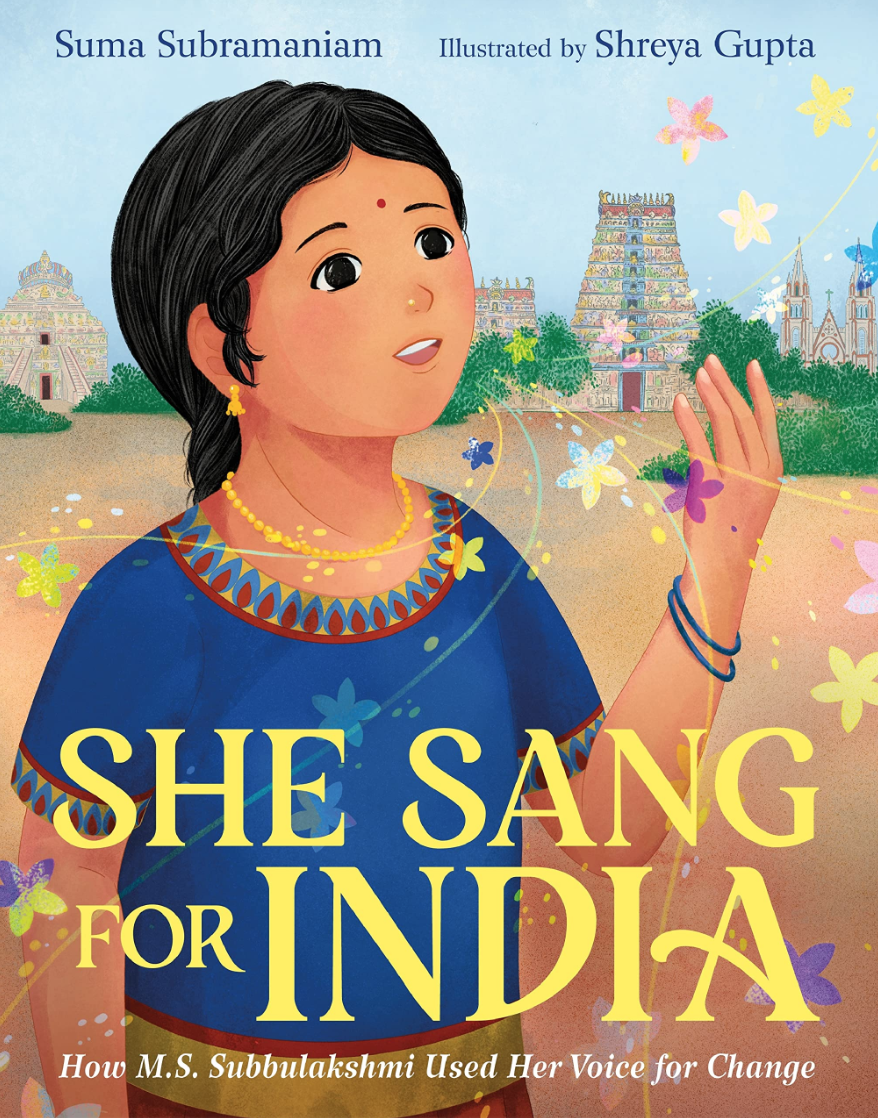 Join Suma Subramaniam, author of She Sang For India, at the Vermont College of Fine Arts' Book Birthday Party taking place Nov. 16  at 5 p.m. pacific, 7 p.m. central, 8 p.m. eastern. The VCFA program staff will celebrate with Suma the release of this incredible book. Register for the free virtual event here.
The Arizona Department of Education, Office of Indian Education and Arizona Humanities presents "Indigenous Author Panel," a panel of best-selling and award-winning Indigenous young adult authors who will give their perspectives "on diversity, inclusion, and equity in Native American youth literature with an emphasis in culturally sustaining-revitalizing education." The panelists are Cynthia Leitich Smith, Brian Lee Young, Darcie Little Badger, Debbie Reese and Eric Gansworth, The moderator is Helen Thomas, Learning Coordinator for the Arizona Office of Indian Education. The free virtual event takes place Nov. 1 at 3 p.m. pacific, 5 p.m. central, 6 p.m. eastern. Register here.
SCBWI Metro-NY Chapter presents SCBWI and the New School Agent Panel. "What are agents looking for? What are some current trends in publishing? What are agents looking for in a submission?…We are pleased to have Harold Underdown moderating the event and agents Eve Adler (Red Fox Literary), Linda Camacho (Gallt & Zacker Literary Agency), and Saba Sulaiman (Talcott Notch Literary Services) are on the panel." The virtual event takes place Nov. 7 at 3 p.m. pacific, 5 p.m. central, 6 p.m. eastern, and is free to SCBWI members and New School students. Register here.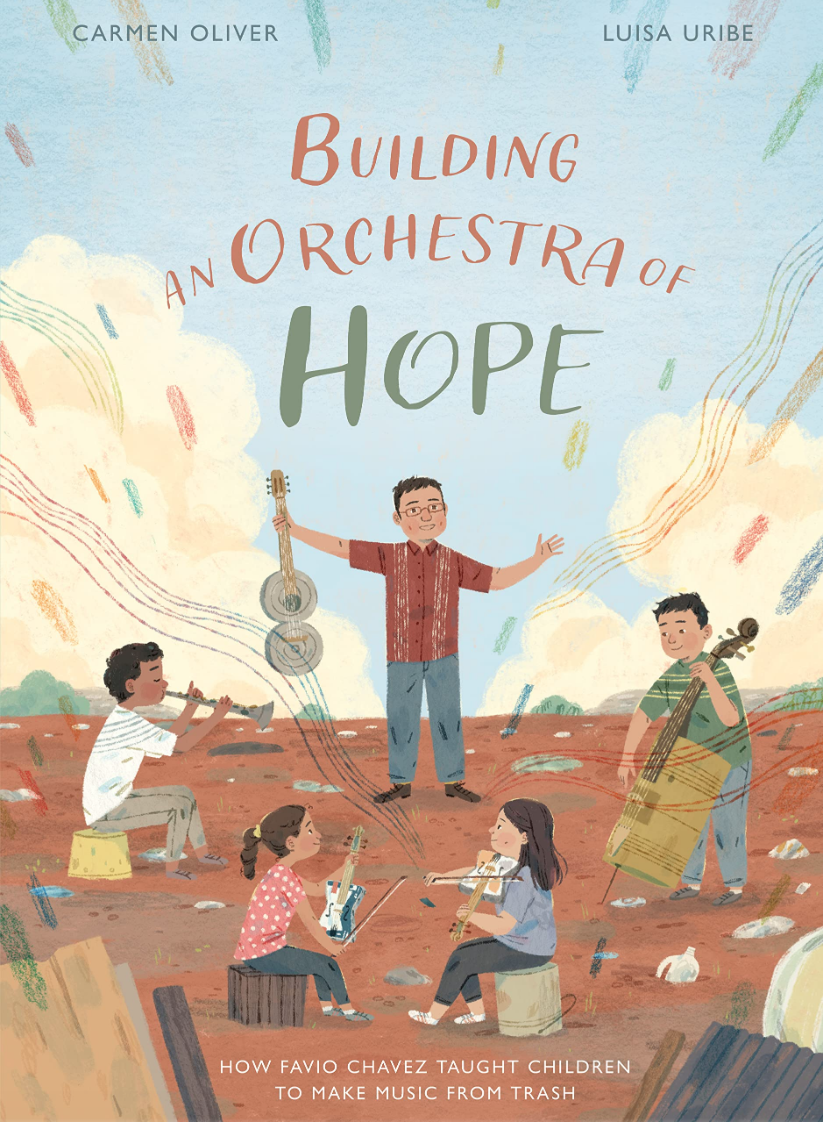 The New York Public Library presents KidsLIVE! Author Talk Tuesdays With Carmen Oliver and Favio Chavez, featuring Carmen's book Building an Orchestra of Hope: How Favio Chavez Taught Children to Make Music from Trash, illustrated by Luisa Uribe (Eerdmans Books for Young Readers, 2022). "There will be a presentation, a Q&A, and a musical performance/activity at the end." The event, which will be both in person at Stapleton Library, 132 Canal Street, Staten Island, New York, and live streamed via Zoom, will take place Nov. 9 at 12:30 p.m. pacific, 2:30 p.m. central, 3:30 p.m. eastern. Register here.
Join Penguin Random House, Library Journal and School Library Journal on Dec. 8 for their free virtual "2022 Winter Book and Author Festival" that celebrates "reading, authors, and librarians everywhere! Enjoy a day packed with author panels and interviews, book buzzes, virtual shelf browsing, and adding to your TBR pile. You'll hear from many of your favorite authors, whose work runs the gamut from Picture Books to Young Adult titles to the best new Fiction and Nonfiction for adults." Program details are coming soon. Register here.
Join Library Journal and School Library Journal for LibraryCon Live! 2022, which is a celebration of "fandom, spotlighting genre fiction for adults and teens with panels devoted to comics and graphic novels, horror, sf/fantasy, and more." This free virtual event takes place Nov. 17 from 7 a.m. to 2 p.m. pacific, 9 a.m. to 4 p.m. central, 10 a.m. to 5 p.m. eastern. Register here.
Awards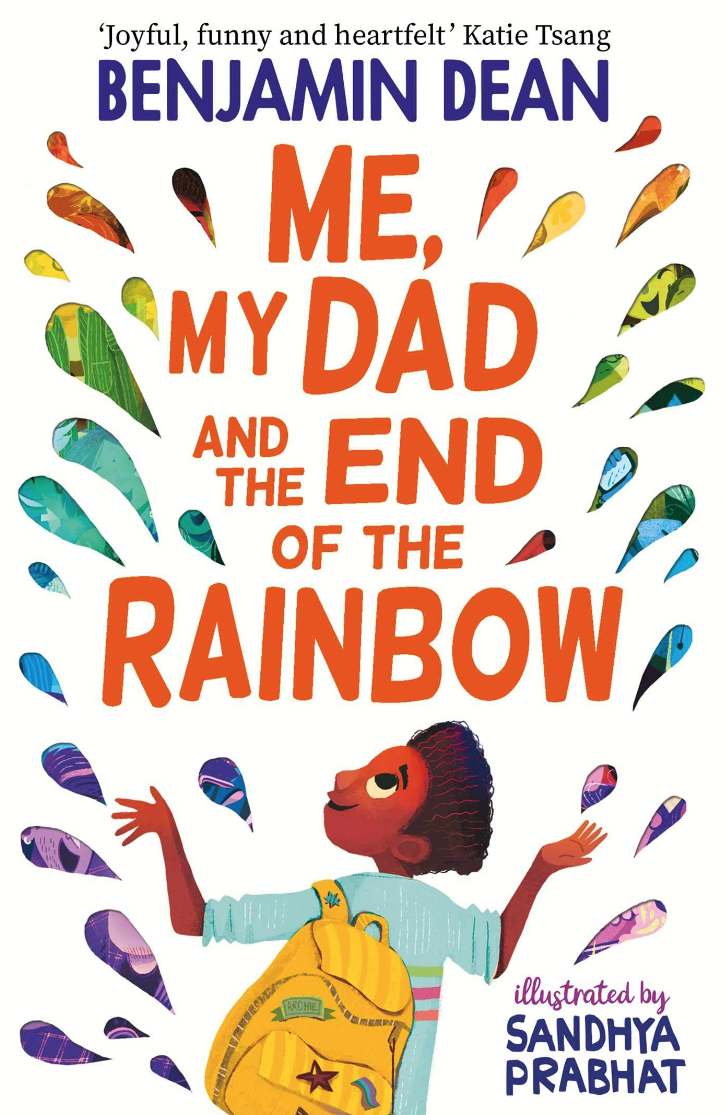 Congratulations to the winners of the Diverse Book Awards 2022, and especially to the children's and young adult winners: Me, My Dad and the End of the Rainbow by Benjamin Dean, illustrated by Sandhya Prabhat (Simon & Schuster Children's UK, 2021)(Best Children's Book) and Skin of the Sea by Natasha Bowen (Random House Books for Young Readers, 2021)(Best Young Adult Book).
Congratulations to Gene Luen Yang, winner of the 2023 NSK Neustadt Prize for Children's and Young Adult Literature, and also to the prize finalists: Barbara McClintock, Molly Knox Ostertag, LeUyen Pham, Richard Van Camp, Renée Watson, Carole Boston Weatherford and Rita Williams-Garcia. "Since 2003, the NSK Neustadt Prize for Children's and Young Adult Literature has been awarded every other year to a living writer or author-illustrator with significant achievement in children's or young-adult literature."
Congratulations to the authors and illustrators whose books were picked for Publishers Weekly's Best Books of 2022, especially the top fifty children's and young adult picks, which include "picture books and graphic novels, fiction and nonfiction, debuts and bestsellers for readers of all ages."

Congratulations to the candidates from 64 countries who were nominated for the Astrid Lindgren Memorial Award 2023. "The Astrid Lindgren Memorial Award was created in 2002 by the Swedish government to promote every child's right to great stories. This global award is given annually to a person or organization for their outstanding contribution to children's and young adult literature."
PW Announces Five 2022 Star Watch Finalists by Emell Derra Adolphus from Publishers Weekly. Peek: "Publishers Weekly has announced five finalists for its 2022 Star Watch awards….[The finalists are:] Elizabeth Agyemang, associate editor, Clarion Books; Ruoxi Chen, editor, Tordotcom; Fanta Diallo, associate publicist, Little, Brown and Company; Amy Fitzgerald, editorial director, Lerner Publishing Group; [and] Ashley Mireles, director of sales and marketing, Familius."
Scholarships & Grants
Funds for Writers: Grants. Peek: "Here you'll find grants that cover a simple conference fee or a six-month retreat to write and get away from it all. Some pay for specifically designed projects and others exercise your ability to match writing with a social cause. No two are alike, so keep coming back to see what might suit your fancy."
This Week at Cynsations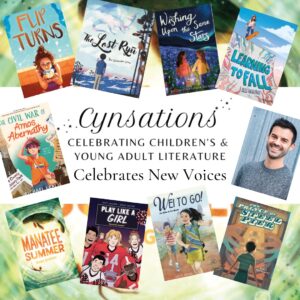 More Personally – Cynthia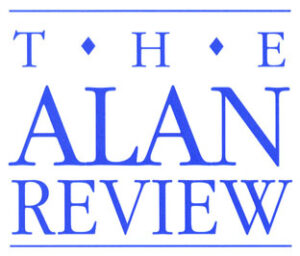 For those of you who are members of NCTE ALAN, check out: "Writing As Activism: A Collaborative Conversation," The ALAN Review, Fall 2022. An in-depth interview by me with Native authors Angeline Boulley, Jen Ferguson, Eric Gansworth, Byron Graves, Darcie Little Badger, Tasha Spillet-Sumner, and Anton Truer.
More Personally – Gayleen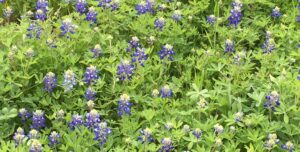 No, bluebonnets are not currently blooming in my yard, but much like writing, a lovely end result depends on planning and putting the work in months (or years) ahead of time. In central Texas, fall is the perfect time to plant wildflower seeds; read my blog post about it here.
More Personally – Suma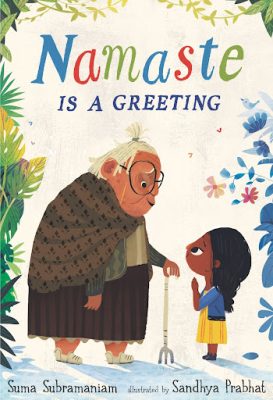 I'm thrilled to share that Namaste is a Greeting is part of the Best Children's and YA books List from Read Brightly.
I'm also grateful to be a guest blogger on Uma Krishnaswami this week where I discuss the making of She Sang for India. The link to the post is here.
More Personally – AJ
I went to a huge Half Price Books Clearance sale in Dallas this weekend and found lots of treasures. My favorite being this cool cover of Megan Whalen Turner's The Thief.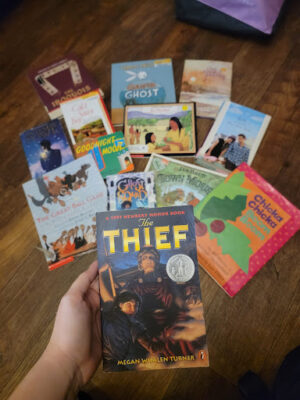 Personal Links – Gayleen
Even Banned Books Can Open Minds by Joseph R. Rodriguez from Fredericksburg Standard. Peek: "My push for access to banned and challenged books is mostly at the local level, beginning with my own classroom library, school library, Little Free Library, but also extends to town, city and county libraries. Why keep books locked up in a school bookroom, library storage closet, or back shelf when young readers are out in the open?"