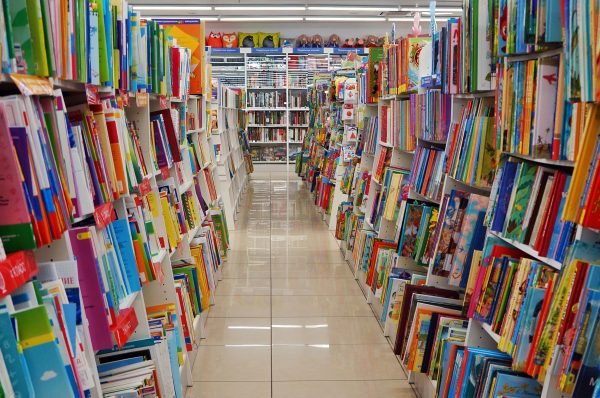 In today's world of author branding how do you market yourself if you're interested for writing for more than one age level?  What are the joys and challenges of working across age levels? Are agents still willing to work with someone who doesn't commit to just one age level?
These are the questions I asked five currently publishing authors: Hena Khan, Nora Shalaway Carpenter, Leah Henderson, Casey Lyall, and Kathy MacMillan. I learned so much from their answers and hope you will too.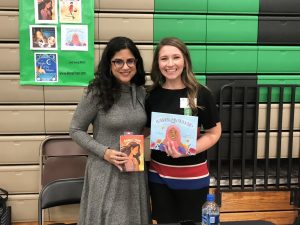 Let's start with some basic introductions. Tell us what age levels you write for, along with a one-sentence description of your most recent book.
Hena Khan: I like to think that I write for all ages, from babies to adults, but that's probably too broad for marketing and sales teams. So I guess, technically, I write picture books that are geared toward toddlers through elementary age kids, chapter books for elementary age kids, and middle grade fiction for tweens.
But honestly, I hate putting age ranges on books because I've seen my picture books used in high schools and readers that do not fit in the "intended" age groups for all of my books.
My most recent book, Under My Hijab (Lee & Low, 2019), is a picture book that celebrates women who wear the Muslim head covering, from the perspective of a girl admiring women and older girls in her life. And so far, I'm happy to hear that people of all ages are connecting with it!
Nora Shalaway Carpenter: I write young adult fiction (both contemporary and fantasy) and picture books for all ages.
My first contemporary YA, The Edge of Anything (Running Press, 2020), comes out in spring 2020. It's an #ownvoices dual narrative of a teen volleyball superstar and a high school outcast photographer exploring grief, mental health/OCD, and how the transformative power of friendship can help you find yourself.
Leah Henderson: I primarily write for a middle grade audience, though I have a few pictures books on the horizon, both fiction and nonfiction, and I have a short story in a young adult anthology.
One Shadow on the Wall (Atheneum, 2017): In contemporary Senegal, newly orphaned Mor must choose between what is right and what is easy in order to keep the last promise he ever made to his father.
Casey Lyall: I write middle grade (ages 8 to 12) and picture books (ages 0 to Immortal Being, because who doesn't like picture books?)
My middle grade series is called Howard Wallace, P.I. (Sterling, 2016). It's about a kid named Howard who solves mysteries along with his best friend Ivy in their small town of Grantleyville.
Kathy MacMillan: I write board books, picture books, children's nonfiction, middle grade fantasy, YA fantasy, and resource books for adults.
My children's nonfiction book, She Spoke: 14 Women Who Raised Their Voices and Changed the World (Familius, 2019), which I had the pleasure of co-authoring with my best writing buddy Manuela Bernardi, came out in March 2018 from Familius.
It is a unique nonfiction picture book that profiles woman trailblazers and allows readers to hear their inspiring words in their own voices at the touch of a button.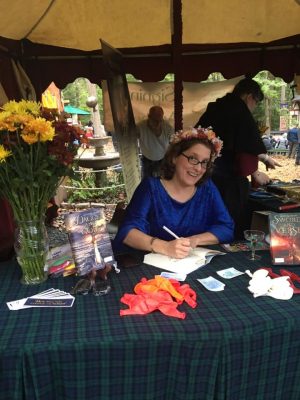 What are the joys and challenges of writing for more than one age group? 
Kathy MacMillan:  One of the most frustrating things about the publishing process is that there is a lot of hurry-up-and-wait. Sometimes the waiting can be years, so having multiple projects means that you always have something to keep you busy and keep your mind off of whatever is on submission.
I have also found that my books have led directly to other opportunities. For example, when an editor from Familius Press saw me promoting Little Hands and Big Hands: Children and Adults Signing Together (Huron Street Press, 2013) at a book festival, he asked me to pitch him some ideas about signing with children, and that led directly to the Little Hands Signing board book series.
Every project teaches me something new about myself as a writer or about the writing process, and those lessons apply to projects in other genres too.
Leah Henderson: I have no limits creatively. If I can think of an idea and can execute it (or think I can execute it), I will give it a try. However, sometimes something that I attempt to fold and bend into a picture book is really a longer piece, or vice versa. Though at times, many days, months, and years have been spent denying these facts.
The challenge for me is probably just finding balance and time. If I could write more time into my world I would.
Hena Khan: The joys include that you get to see your readers grow up and continue to provide books for them as their needs change. You also get to exercise different writing and storytelling skills through your work. It's wonderful to be able to share books with kids in preschool all the way through middle school during school visits. So many great things!
The challenge for me is balancing writing, publication and promotion schedules since I'm working with more than one publisher and sometimes juggling projects, but that might be the only one I can think of.
Casey Lyall: One of the greatest joys is definitely getting the chance to explore storytelling in different ways. Writing a novel is a deep dive. You get the chance to really explore your characters and their world. Picture books are a tight little story bubble. You only have so many pages to unfold your tale and you have to leave room for the illustrator to tell the other half of the story.
I think the partnership between author and illustrator is a large part of the fun of picture books as well.
One of the challenges for me is switching gears. Remembering that what works for one format doesn't work for the other and giving your brain the chance to recalibrate before you jump in is key.
Nora Shalaway Carpenter: Writing YA and picture books works completely different parts of my brain, which I find incredibly helpful when I'm juggling multiple projects. When my brain hurts from plotting a novel, I love turning to the picture book form. Whereas novels can sprawl a bit, picture books (usually) must fit into a very precise format. Because they are often read out loud and have such tight word constraints, every word and sentence much be precise, chosen for sound, rhythm, and its ability to convey as much voice and personality in as little space as possible.
I wrote novels long before trying my hand at a picture book, so one of the most difficult things for me regarding the latter is leaving space for the illustrator.
My novels tend to be very visual. I "see" everything in my head and try to create an almost cinematic experience for my readers, so that they can easily place themselves in the story.
With a picture book, you focus more on the story alone, leaving space for the illustrator to interpret what kind of imagery is happening behind and along with the main characters (and maybe even craft a visual subplot).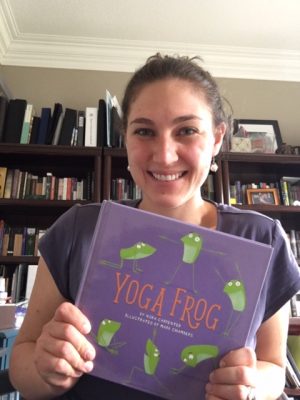 How did you approach your agent about doing a new project for a totally different age level? How receptive was your agent to you writing for different age levels?
Nora Shalaway Carpenter: My agent offered based on my YA fiction, but before signing, I did ask if she was open to me pursuing other genres. There are agents who don't really want anything to do with picture books. I was fortunate because my agent already represented a number of picture book authors, and so was already versed in the market. She was super receptive to me writing other forms.
Leah Henderson: Honestly, as I answer this question, I realize not much thought went into it at all. They were just projects I fell in love with, whether it was the subject matter or the characters. They just wouldn't let me go until I wrote them down. I kept working on them until I wasn't too uneasy about sharing them with even a small corner in the world.
My agent was extremely supportive and receptive from the beginning. That's probably another reason I didn't give it much thought.
Hena Khan: I had already written picture books and middle grade and sold the books myself before I got an agent. So I made sure that I found an agent who was interested in representing me for both genres, and he has been great in that way.
Kathy MacMillan: In my case, I have only worked with my agent for my YA and middle grade fiction work. My nonfiction books for adults were published by a small press before I signed with my agent, and because those led to the board books, which then led to my other books with Familius Press, my agent did not end up representing me for those.
That's not to say that he wouldn't represent me for picture books in the future, but in this case, I already had a relationship with the press so we felt it best not to mess with that.
Because so much of my work has to do with a very particular topic–American Sign Language–traditional agent channels are not always the best fit. My agent has been very receptive and flexible about working with me when agent representation will be a benefit, and stepping back when it won't.
Casey Lyall: Mine was kind of an odd situation because for my first picture book, my publisher approached me about it, but I had already mentioned to my agent that I was interested in writing outside of middle grade and she was totally open to it.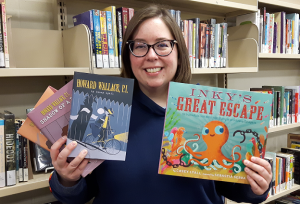 There are some authors who use a different author name for each age group they write for. For instance, Emily Jenkins writes picture books and chapter books under her own name, but uses the pen name E. Lockhart for her YA books.
I notice all five of you use your own name for all your books for children and teens. What made you decide to use just one name?
Casey Lyall: I think most authors use a pseudonym when the content is going to be wildly different—whether it's a higher maturity level or for jumping across genres.
At this point, I'm happy for my picture book readers to grow into reading my middle grade books so I want my work to be easily found.
Nora Shalaway Carpenter: I use Nora Carpenter on my picture books and Nora Shalaway Carpenter on my YA projects. It's a tiny way to differentiate between genres while still being "me."
Kathy MacMillan: I actually do use a pen name, Kim Forester, for the middle grade fiction books done through a book packager. I chose to use a pen name largely because of the way book packagers work: their team of editors provides the detailed outline of the story, then I write it. I turn it in, they edit it, and off it goes.
The process has actually turned out to be much more collaborative than I originally anticipated, but the fact remains that I don't have final say over what goes on the page, so I didn't feel comfortable having my name on the cover.
For my other books, I just didn't feel a need to differentiate. Even though my YA novels and my board books are two totally different ends of the spectrum, they still have many themes in common: communication, culture, and connection.
Hena Khan: I don't generally use a pen name or change my name since I'm comfortable with my audience reading any of my books. But if I started writing adult romance any time in the future (which I think I would be absolutely terrible at), I probably would!
Leah Henderson: Right now, everything is under my own name, but that could change. I always try to remain open to any possibility. Who knows, one day a pen name might just grab me and never let go.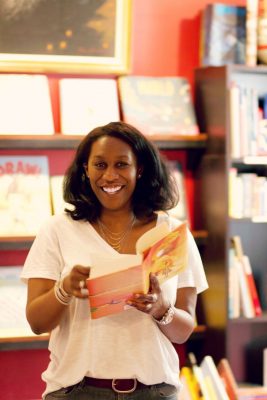 Marketing for both YA novels and picture books or picture books and middle grade novels sounds challenging to me. How do you market for different age groups on your website, on social media, and during your public appearances?
Leah Henderson: I'm of the mindset that as long as I don't make it complicated, it doesn't have to be complicated. I just try to remember the elements of the book that made me excited in the first place. Then I'll tailor my conversation or presentation to the audience in front of me, whether that's in-person, or on social media.
Obviously, everything will not be relevant all the time, but different aspects from each project might be useful in unknown ways.
As far as my website goes, it stays pretty neutral, and things are simply listed under pictures books, middle grade, and young adult. Right now, simple works for me. No need to invite undo stress. But of course, that too could change.
Casey Lyall: Marketing for picture books and middle grade is not too much of a challenge. The book buyers are pretty much the same for both categories—parents, teachers, and librarians.
It's not like YA where teens are buying their own books and you are often marketing directly to your readers.
The biggest difference for me has been creating different presentations for school and library visits. You're dealing with different attention spans so you have to think about timing and I tailor activities to suit each age group. With the older kids, they often want to hear more about my writing adventures, as well, and ask questions about how to work on their own skills. With the littles, we mostly spend the time telling each other stories. Both are fun and lovely experiences.
Kathy MacMillan: For any book, finding the target market is difficult. And when you have to appeal to different markets for different books, it does make marketing a challenge.
On my website, I tried to focus on the themes that hold true across my book. (That's why the tagline on my website reads: "author and language geek".)
When doing events where I am selling all of my books, I again try to emphasize those themes. To me, marketing on social media is all about being genuine and letting your personality come through, so it makes sense to think of each book as a different aspect of your personality.
Nora Shalaway Carpenter: On my website, I have separate tabs for young adult books and picture books. I also offer different kinds of presentations based on audience. I promote both genres on social media, because like my kids, each of my books is a part of who I am, and I'm proud of all of them.
Hena Khan: I think marketing for picture book and middle grade has significant overlap, with most marketing efforts targeting parent consumers, educators, and booksellers. I haven't written YA, but it seems like YA authors need to do a lot more direct engagement with their readers, including a bunch of festivals and maintaining a strong social media geared toward teens.
My appearances vary quite a bit. I love doing story times, kid-oriented book festivals and library tours, and educator and librarian conferences, along with tons of schools visits.
My social media interactions are for the public and anyone interested in my work or me as a person. My website is in desperate need of an overhaul! I recently realized I should add more kid-oriented content since children sometimes need more background information for book reports and author studies. I just need to find the time to do it!
Cynsational Notes
Robin Galbraith holds an M.F.A. in Writing for Children and Young Adults from the Vermont College of Fine Arts. She's been working with Cynthia Leitich Smith as a Cynsations intern since October 2017. Halloween is Robin's favorite holiday because she gets to dress up like a witch and give out books for her Halloween Book Project.