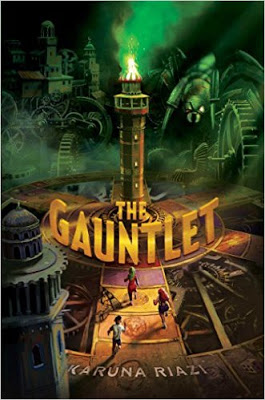 By Cynthia Leitich Smith & Gayleen Rabakukk
How Jumanji Inspired Karuna Riazi's Novel The Gauntlet by Nivea Serrao from Entertainment Weekly. Peek:"…as a Muslim author writing in this really horrible political climate where a lot of Muslim kids are not made to feel welcome or at home, or no longer have a physical home to turn to, it was amazing that this architecture felt like welcoming people home. It was a beautiful thing to imagine — someone coming and seeing Moghul architecture from other areas of the world….and feeling more welcomed and recognized there."


The CCBC's Diversity Statistics: A Conversation with Kathleen T. Horning by Martha V. Parravano from The Horn Book. Peek: The 2003 showed 88 percent of children's books about Native Americans were created by non-Native writers and illustrators. "That number plummeted the following year and has held steady since then at about 60 percent. I believe that is due to the hard-hitting criticism from the Native organization Oyate and, more recently, Debbie Reese at her blog American Indians in Children's Literature. They have made authors and publishers aware of how little outsiders generally know about individual Native nations, or Native Americans in general."
Kar-Ben Testing Jewish Chapter Book Waters: interview with publisher Joni Sussman from The Whole Megillah. (Kar-Ben is a division of Lerner Publishing Group.) Peek: "We're more interested in MG than YA, as that's the age group on the next step up the ladder from picture books…..I don't solicit manuscripts as we already receive many manuscripts for both picture books and chapter books, over 800 submissions a year to fill about 20 publication slots per year."
How Asperger's Powers My Writing by Tom Angleberger from The Guardian. Peek: "I direct the word flow into a computer and write books about kids who fold/draw/watch 'Star Wars' and have awkward situations/humiliations/meltdowns. (And, since it's fiction, they also have triumphant victories on a regular basis!)"
'We Stories' Aims to Get White Families Talking About Race, Racism Through Children's Books by Kelly Moffitt from St. Louis Public Radio. Peek: "As Lancaster and Horwitz explained, they wanted to focus their efforts on white families because they tend to talk about race and racism less with their children. Families of color, on the other hand, talk about race and racism as a necessary part of parenting and raising children to confront a world that won't treat them fairly."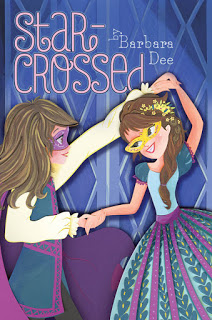 Let's Talk About Star-Crossed: Why We Need Bisexual Kids Books, Backlash or Not by Danika Ellis from Book Riot. Peek: "LGBTQ people are not 'adult' topics. LGBTQ children exist. In the crowds of hundreds of children that Barbara Deen talked to, there were bisexual kids listening."
Adventures in Comics and the Real World by George Gene Gustines from The New York Times. Peek: "America Chavez, a Latina and lesbian superhero, saves an alien planet, enrolls at Sotomayor University and punches Adolf Hitler in the first issue of her new Marvel comic book series. But what's being celebrated as most fantastic in this comic is that Gabby Rivera, a young-adult author who is gay and Latina herself, is writing the adventures of America."


How to Rescue a Book in Danger of Dying by Jennie Nash from Writers Helping Writers. Eight steps to help you save your manuscript. Peek:"Who else will care about what you're writing? Be very specific about your ideal reader. Describe him/her in two sentences. Think in terms of what keeps them up at night, what they are afraid of, what they most want in the world."
Starting a Novel with Setting Description by Mary Kole from KidLit.com. Peek: "I would say that the sweet spot would be….a strong sense of setting which is essential for the beginning of a novel or a beginning of a chapter, but you can't rest on your laurels with a really strong setting. You have to do a little bit more. You need to introduce the character….It gives you a much stronger foot up in the beginning of your novel."
How to Get Violence Right in Your Fiction by Fred Johnson from Jane Friedman's blog. Peek: "If you're writing a fight or battle scene in genre fiction, detailed description will be the way to go nine times out of 10. This is because a fight scene of any scale and duration is likely to involve two or more people tied up in an incredibly fast-paced and complex process. Detailed description serves to guide the reader through the confusion and helps your readers suspend their disbelief."
Varian Johnson Joins Vermont College of Fine Arts Faculty this summer. He is the author of six novels, including the Jackson Greene middle-grade series. The first novel in the series, The Great Greene Heist, was an ALA Notable Children's Book Selection, a Kirkus Reviews Best Book of the Year, and has been named to over twenty-five state reading and best-of lists.
Is Writer's Block a Real Thing, or Just a Figment of the Imagination by Oliver Burkeman from The Guardian. Peek: "The most important step in overcoming writer's block, then, may be cutting it down to size: grasping that it's just a situation, not an underlying condition, and that it's solved, by definition, the moment you write anything. You could keep a dream journal, as Graham Greene did, or do 'morning pages': three pages of whatever comes to mind first thing. Give up writing in binges, and focus on doing a tiny amount, very regularly, including stopping when time's up."
Are You Tired of Writing? by Catherine McKenzie from Writer UnBoxed. Peek: "There's the time before you start publishing and the time after, and they just aren't the same. And all the things that pushed you to publish in the first place, well, unless your career gets knocked out of the park, it can feel like a letdown."
On Tastemakers and Making by Nell Boeschenstein from Jane Friedman's blog. Peek: "Instead of taste as the aspirational fixed endpoint described by (Ira) Glass, a more apt analogy may be the horizon line – always ahead, never reached. This may sound defeating; it doesn't have to. Is fulfilling one's artistic ambitions not a recipe for a kind of complacency to be approached with as much skepticism as an inspirational quote?"
How to Spot, and Avoid, 'Pay to Play' Publishing Contracts by Susan Spann from Writer UnBoxed. Peek: "If a contract lets the publisher deduct the costs of editing, publishing, and distribution of the work before calculating the author's royalty share, that means the author is paying some of the publishing costs. Even though the contract may not require the author to pay the publisher out-of-pocket, this kind of language is still inappropriate in a traditional publishing deal."
Hand-Selling: How to Kill It at Book and Comic Conventions by Andy Peloquin from Writers Helping Writers. Peek: "Of course the story is going to be good (you've labored hard to make it so), but when it comes to selling face-to-face, your passion is going to be the most appealing thing. People love to see someone excited about something. If your tone of voice, facial expression, body language, gestures, and overall bearing show your enthusiasm and passion (by telling the story you love), people will identify with that and respond positively."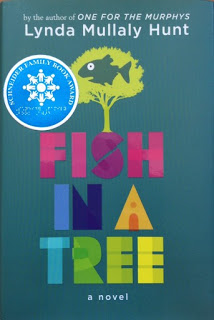 Lynda Mullaly Hunt on Connecting with the "Middle-Grade Psyche" by Karen Yingling from School Library Journal. Peek: "I have met kids who had not heard of foster care or dyslexia and have learned to empathize with others' struggles. I have heard from many, many kids who have learned to cut themselves a break by reading my books; I consider this to be the greatest gift of this author gig. It's important for us all to remember that by avoiding difficult topics in children's books, we do not eradicate the questions kids ask. We eradicate the answers."
Jack Jones Literary Arts Retreat at the Writer's Colony at Dairy Hollow in Eureka Springs, Arkansas. Two-week retreat is open exclusively to women of color. Nine fully funded scholarships are available in a variety of categories. Application deadline is May 1.
Applications are still being accepted for the We Need Diverse Books Internship Grant for students from diverse backgrounds (people of color, people with disabilities, people from the LGBTQIAP+ community, and other underrepresented groups) who wish to pursue a career in children's publishing.
If Fiction Changes the World, It's Going to be YA by Emily Temple from Lit Hub. Peek: "In trying times like these, the notion of a novel as a form of activism seems only natural: everyone must respond to the current political, social, and emotional moment in their own way, and for writers, that way is on the page."
Publishing Factual Books in an "Alternative Facts" World by Jason Low from School Library Journal. Peek: "Publishing children's books is serious business. We have the responsibility of informing young minds. The stories we tell will leave lasting impressions on children, and we do not take this obligation lightly."
Cynsational Screening Room
In the video, author Lamar Giles discusses his new mystery novel, Overturned (Scholastic, 2017).





This Week at Cynsations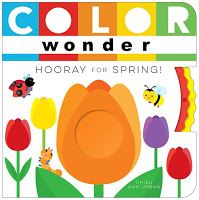 More Personally – Cynthia
VCFA family united in Austin to welcome authors Marion Dane Bauer, Kathi Appelt and Susan Fletcher, all of whom have served on our MFA in Writing for Children & Young Adults faculty.
Writing is ongoing! Having finished VCFA grading for March, I began to integrate feedback from my brilliant readers into my YA work in progress. At this point, it's all about fleshing out and polishing. Smoothing logic, making sure what's in my head mostly comes through on the page. I don't anticipate any problem making my mid-May deadline. I may even send the document early. Whew.
Beginning today, though, I must set aside the manuscript again to put on my author hat.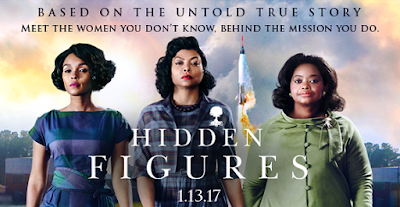 I've written original keynotes for next weekend's conferences, but only one of the PowerPoint presentations is finished. Both talks need to be practiced.
I'll see how far I get with that by Sunday night and then, if all's well, do one more manuscript read Monday and Tuesday before running through the talks again on Wednesday. That would be ideal.
My days are long–typically I work from 8 a.m. to 8 p.m. But I try to feed the muse with art and friendship whenever I can. Of late, I've seen two movies: the live-action "Beauty and the Beast" and "Hidden Figures." Disney's latest version of fairy tale is still somewhat plagued by the construct of the original, but it's interesting to see how the rewrite addressed plot holes and changing societal sensibilities. Plus, the animation is mind blowing.
"Hidden Figures," on the other hand, is absolutely required viewing. You must see this film. At least twice. The writing and performances are phenomenal.
Cynsational Events
Cynthia Leitich Smith will be a keynote speaker for the 33rd Annual Virginia Hamilton Conference on April 6 and April 7 at Kent State University in Ohio.
In addition, she will deliver the keynote address at The Color of Children's Literature Conference from Kweli Literary Journal on April 8 at the New York Times Conference Center in Manhattan.
She is also a faculty member for the Highlights Foundation Workshop: The Joke's On You! The Scoop on Humor for MG and YA writers, Oct. 12 – 15. She will teach with author Uma Krishnaswami, writer-poetic-comedian Sean Petrie and Curtis Brown Ltd. agents Ginger Knowlton and Elizabeth Harding. Note: this program is: (a) a rare opportunity to gain insights from top writing teachers and Curtis Brown vice presidents: (b) both for comedy writers and those writing more serious works that include some comic relief.
Personal Links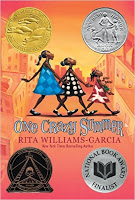 For Activists in Training
More Personally – Gayleen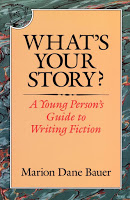 When I attended the recent VCFA event, I lugged along my old copy of
What's Your Story
for Marion to sign.
I discovered the book post-VCFA and it became indispensable the summer I taught writing workshops at Girl Scout camp. The book served as my guide for helping the girls find their own stories. There's nothing more exciting than seeing someone discover the power of story.
I loved having the chance to thank Marion in person for writing What's Your Story and to tell her about how it helped me on those hot July days.
Personal Links