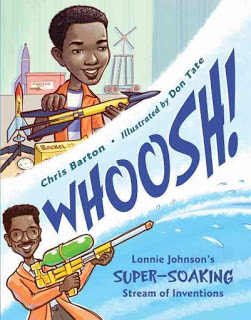 By Cynthia Leitich Smith & Gayleen Rabakukk
Whoosh! Race and all Students from Chris Barton at Bartography. Peek: "I don't think she expected your book to have a 'racial element' and when she got to the line:'where only five years earlier, African American students hadn't even been allowed,' she made a quick decision to change it even though it makes no sense." See also: Chris' List of College-Sponsored Children's Literature Conferences in the U.S.
We Need Diverse Books Announces the Opening of Applications for the 2017 Internship Grants. Peek: "Five $2500 grants are available to diverse publishing and literary agency interns. New this year, WNDB will include a metro stipend to each intern….An internship is an important gateway into positions at publishing houses and agencies, but the expense of living in New York City can be a barrier to many well qualified candidates." See also, Free Diverse Picture Books For Elementary Schools: WNDB is giving away 30 sets of diverse picture books to elementary school libraries. Application deadline: March 15.
Latinxs and the MFA: A Chat with Emerging Author Yamile Saied Mendez from Latinxs in Kid Lit Peek: "I wrote or read during halftime at soccer matches or long dance competitions. I did 'character studies' during carpool (15 year-old boys will say the funniest things when they believe the driver can't hear them). I learned to let go of things I couldn't control, like the sea of Legos in the playroom. These habits prepared me for the writing life after the MFA. Nowadays, although I don't have an advisor waiting for my packet, I have an agent waiting for my revision."
Interview: Eric Velasquez
by
Jerry Craft
for
28 Days Later
from The Brown Bookshelf. Peek: "Fear is a construct. It's just a hurdle to leap over, and I chose to do it. What artists have to realize is if you do something good once, it's not a lucky shot. If you did it once, you can do it again."
Sesame Street Writers Room: A Fellowship Program for Diverse Talent in Children's Media. Peek: "Emerging storytellers who are selected to join the Writers' Room fellowship will receive hands-on writing experience guided by Sesame Street veterans and other media industry leaders. Applications will be accepted from March 1 to March 31, 2017."
I Spoke to the Woman Behind the Viral #DisabledAndCute Hashtag About Intersectionality by Alaina Leary. Peek: "#DisabledAndCute reminds us that mainstream depictions of disability are limited; disabilities aren't always easily identifiable."
SCBWI-Illinois Launches Diverse New Member Pathway, intended to increase diversity among children's book creators and among members of SCBWI. One winner will receive a year's free membership in SCBWI and be guided by author Crystal Chan. See also, the SCBWI Amber Brown Grant for schools that need funding help for author visits.
Voicing Black Lives by Edi from Crazy QuiltEdi. Peek: "As society focuses more on the contributions of young people, we continue to get biographies of jazz musicians and civil rights leaders rather than Hydeia Broadbent, Kya Allums, Samuel Sinyangwe and Trayvon Martin. Writing stories gives validation to their efforts, their causes and their identities. Imagine a teen in Chicago reading a book that walks a teen through the murder of Trayvon Martin and how that became the birth of a movement."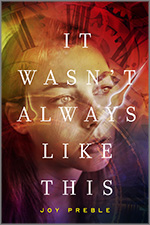 The Small World of Small Publishing: An Interview with SoHo Press by Joy Preble from Brazos Bookstore on Soho Teen. Peek: "And there are other authors who know that being at a smaller place with lots of passion and creativity and energy is what they want. We love debuts at Soho. And we're well positioned to create a lot of noise around a new author."
After a Night at the Library, Stuffed Animals Help Kids Read by Robert Jimison for CNN. Peek: Actual loveys of young children are left them at the library for a "sleepover." Photos are taken of them choosing books and reading together. "When kids pick them up the next day, they can see how much fun their little friends had with books — and the hope is that it will encourage more children to explore reading." Bonus involvement idea: Use teenage volunteers to take the pictures.
"These Books Can Help" Reading to Kids About Immigration and Refugees by Jen Gann from The Cut. Peek: From Bank Street Book Store's Facebook page: "Don't be at a loss for words when explaining to children that the heart and soul of America is to welcome others to our country who need a safe place to make a home." See also: Refugees Welcome Here: Resources and Booklist from Out of the Box at the Horn Book.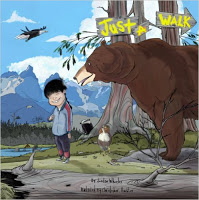 Recommended! Jordan Wheeler's Just A Walk by Debbie Reese from American Indians in Children's Literature. Peek: "….I love to recommend books by Native writers and illustrators because teachers can use that all powerful two-letter-word, is, when they read this book to kids. That tiny word brings us out of the long ago past and into the present day."
Overcoming Bias: Authors and Editors Discuss Sensitivity Readers by Matia Burnett from Publishers Weekly. Peek: "(Justina) Ireland compared navigating one such landmine using a stick to writing a narrative that speaks from outside an author's own lived experience. In both cases, sometimes having a little guidance from an expert is necessary to help 'see what [the author] didn't or couldn't see.' That's where sensitivity readers come in." See also: Experts or Censors: The Debate Over Sensitivity Readers by Lynn Neary at NPR's Morning Edition and What A Sensitivity Reader Is and Isn't and How to Hire One by Natalia Sylvester from Writer Unboxed.
Introducing One Stop for Writers New World Building Tool by Angela Ackerman from Writers Helping Writers Peek: "Imagine a set of surveys that can be customized and will work for all genres so you can easily bring together the important details for your world." See also Janet Fox on New, Recommended Craft Books for Writers.
Deadline for Katherine Patterson Prize Extended to March 8. Cynthia Leitich Smith will be judging the contest sponsored by Hunger Mountain, the Vermont College of Fine Arts Journal for the Arts.
This Week at Cynsations
Congratulations to Lance and Randy, winners of the Rock and Roll Highway Giveaway!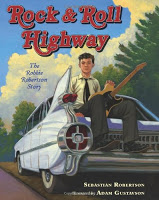 More Personally – Cynthia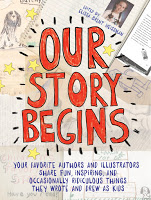 Authors Include Cynthia Leitich Smith
Thank you to Austin SCBWI for the opportunity to speak on the faculty of Marketing Boot Camp last weekend at Round Rock (TX) Public Library. Photo courtesy of Cynthia Levinson. The sold-out workshop focused on booking author events, public speaking, promotional campaigns and career building. Participants also more informally shared insights and tips in breakout groups.
On the creative front, I finished keying changes after trimming 15,000 words from my YA novel in progress as well as brainstorming eleven new plot points to be integrated into the story. Thanks to Cory Putnam Oakes for her support and brainstorming assistance.
See also What Children's Authors & Illustrators Wrote & Drew When They Were Young from Publishers Weekly. Peek: "In Our Story Begins, a book due out from Atheneum this July, a number of children's book creators recall their youthful creative efforts. Their entries were collected and edited by author Elissa Brent Weissman, and we present a selection of them here. Some of the essays have been condensed slightly from the original."
See also a new teacher's guide for Shame the Stars by Guadalupe Garcia McCall from Lee & Low.
Cynsational Events
Cynthia Leitich Smith will be a keynote speaker for the 33rd Annual Virginia Hamilton Conference on April 6 and April 7 at Kent State University in Ohio. In addition, she will deliver the keynote address at The Color of Children's Literature Conference from Kweli Literary Journal on April 8 at the New York Times Conference Center in Manhattan.
Personal Links
More Personally – Gayleen



The Austin SCBWI Marketing Boot Camp was fantastic! I've had a good writing week, digging into a project that had been "resting" for many months. It's now much easier to cut off the deadwood, pull out the weeds and get busy growing my story.
Personal Links