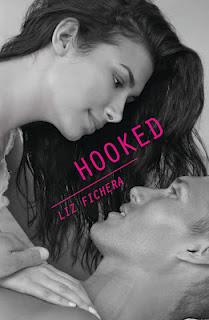 Liz Fichera is the first-time author of Hooked (HarlequinTEEN, Jan. 29, 2013)(author blog). From the promotional copy:
Get hooked on a girl named Fred…



HE said: Fred Oday is a girl? Why is a girl taking my best friend's spot on the boy's varsity golf team?


SHE said: Can I seriously do this? Can I join the boys' team? Everyone will hate me – especially Ryan Berenger.


HE said: Coach expects me to partner with Fred on the green? That is crazy bad. Fred's got to go – especially now that I can't get her out of my head. So not happening.


SHE said: Ryan can be nice, when he's not being a jerk. Like the time he carried my golf bag. But the girl from the rez and the spoiled rich boy from the suburbs? So not happening.


But there's no denying that things are happening as the girl with the killer swing takes on the boy with the killer smile…
How did you discover and get to know your protagonist? How about your secondary characters? Your antagonist?
The main protagonist in my story, Fred (short for Fredricka), came to me like most of my protagonists often do: when I least expected it. I was driving down a long stretch of mostly desolate desert road not far from my house in Phoenix, Arizona, and this fearless Native American girl popped into my head and started talking to me.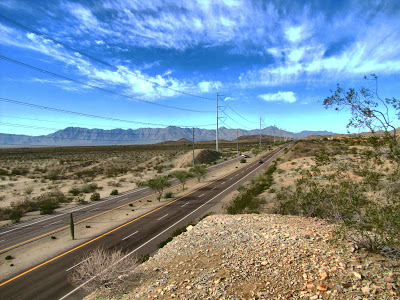 Pecos Road is significant in the novel & where inspiration first struck Liz.
Since my home in Phoenix borders the Gila River Indian Community, I decided that Fred had to be Gila. Before I started crafting a story around Fred, I spent a lot of time getting to know her—her likes, dislikes, strengths, weaknesses, what she wanted out of life, and what she didn't want.
I talked with several of my Native American girlfriends, just to make sure I was getting Fred. I realized that after spending a lot of time with Fred inside my head, I really liked this girl and I needed to tell her story. The details and other characters grew from there.
Interestingly, it was harder for me to understand the secondary characters, even if they're backgrounds are more similar to mine. I think I wrote and rewrote Hooked at least six times before I was satisfied.
How did you go about connecting with your agent? What was your search process like? Who did you decide to sign with? What about that person and/or agency seemed like the best fit for you? What advice do you have for other writers in seeking the right agent for them?
I found my agent the old-fashioned way. I researched agents thoroughly, picked my Top 10, and then dutifully sent out my perfectly worded and agonized-over query. And then I was immediately rejected by all except two.
I clicked with Holly Root and she got my book and my writing so I knew almost two minutes into my first conversation with her that she would be "The One."
As time wore on, I was never more correct about my choice. That's because the book that I initially queried didn't sell right away. In fact, Hooked was my third book but it was the first book to find a traditional publisher. Fortunately I found an agent who has stuck with me through thick and thin and didn't give up when we didn't get an immediate sale.
It's so important to find an agent who's gonna stick with you and not drop you like a hot potato when don't land a deal right out of the gate. You've got to believe in each other. You've got to act like a team. If you can find an agent like this, then she will be more likely to find the right editor and the right publisher for your book.
Take your time finding the right fit, if you decide to pursue traditional publishing. Looking back, it was good that my first book didn't sell because what I have now was totally worth the (very long) wait.