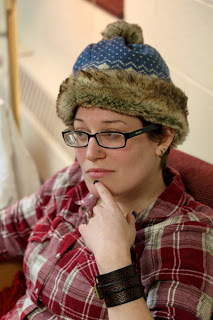 C. M. McCarthy
By C. M. McCarthy
Picture a dartboard. Red, green and black with silver inlays drawing concentric circles. Do you have it? Okay, hold onto it.
As a recent graduate of the Writing for Children and Young Adults program at Vermont College of Fine Arts, I'm often asked if I'm experiencing withdrawal from school, and while I do miss the monthly work packets as well as the "I'm not publishing because I'm studying" excuse, I can honestly say that I have not felt a loss.
Even though I was only in Montpelier for five 10-day residencies, I haven't stepped outside the VCFA writing community since I enrolled.
Instead, I've felt as though I'm smack in the center of a dartboard with friends all around: The outer circle is the network of writers, agents, editors and publishers of all genres, who come out of the woodwork to mingle around the VCFA table at writing conferences all over the country.
The second circle is the school body, the 100+ writers and advisors who keep in contact over the fabulous online forum. Anytime I have a question about writing, I find dozens of peers waiting to answer it.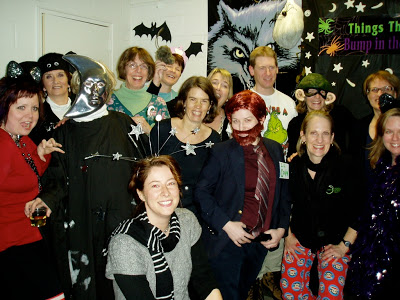 The innermost circle is made up of my graduating class. This small group of writers stood by my side through the program, and we now encourage each other via emails, lunch dates and phone calls as we all embark on publishing adventures (Go Bat Poets!).

I do miss VCFA, but only on the surface. Inside, I'm still at the center of a vast and supportive creative community built around the love of writing.
Cynsational Notes
C. M. McCarthy writes fiction for all ages as well as poetry and screenplays.
She earned a BA in Creative Writing from Ohio University, a grad certificate in screenwriting from UCLA and a MFA in Writing For Children & Young Adults from Vermont College of Fine Arts (Class of January 2011).
If you have any questions or comments about her post or Vermont College, you can contact Cori at corimccarthy@yahoo.com.