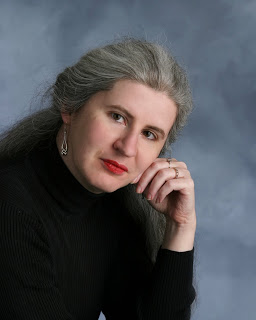 By Alma Alexander
More than thirty years ago, I wrote my first original novel.
In longhand. In pencil. In three hard-cover notebooks.
Approximately 200,000 words of it.
I was fourteen years old.
It was not the first novel I had written, but it was the first one which wasn't a "practice" one, derivative of the authors whom I loved at the time.
It proved to me several things – that I was capable of writing something of this length that was purely my own, that I was capable of keeping a large plot arc in the back of my head while I juggled subplots, that I was capable of writing characters who live and change as the circumstances dictate.
To be sure, looking at the actual writing, after more than three decades of living and ten years as a professional author, it shows, sometimes painfully, how very young I was when I wrote this thing. But the story is still good. The story still stands. The characters still live.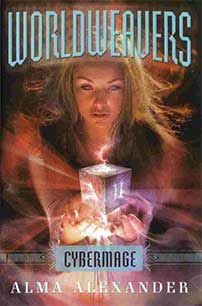 So I launched a new project. I would post this novel online, chapter by raw and terrifying chapter, and then – with the commentary and suggestions of a panel of teen advisors who will weigh in on the original chapter and all of its flaws as they see them – I will edit and rewrite this novel with all the experience of my years as a professional, and see that story re-born in a new and glittering guise.
I have four Teen Advisors, ranging in age from 14 to 19, scattered across the length and breadth of the United States (and one from Australia!), and they and I will lick this thing into shape – and then I will be posting a new and shiny chapter, rewritten and repurposed. We will continue doing this, chapter by chapter, until the novel is done.
My young friends and I think this will be quite an experience. For all of us. And I'm hoping that lots of young writers interested in process and craft will join us for the ride.
The first chapter is now live, and awaiting commentary. We are here.
Cynsational Notes
Alma Alexander is the author of 10 books, including the internationally acclaimed The Secrets of Jin-shei (HarperOne, 2004)(published in 14 languages) and the HarperCollins young adult series, Worldweavers.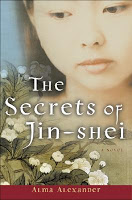 Bellingham teen to advise on rewrite of early novel by Alma Alexander by Dean Kahn from The Bellingham Herald. Peek: "Steiger did wonder if she was up to the task of advising an author she admires – "I feel like I don't have a right to do that," she said – but decided working more with Alexander was worth the challenge."
West Richland teen helping fantasy author rewrite novel by Sara Schilling from the Tricity Herald. Peek: "The author said the project will benefit both her and her young collaborators. She'll get insight into what teen readers want in books, and they'll get a window into the writing world and experience they can tout as they apply to college or pursue careers."