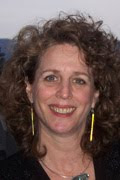 Interview by Jenny Desmond Walters for SCBWI Bologna 2010
In your bio, you mention that you work with both writers and illustrators. What different skills do you bring to the table when working with each?
The way I view it is not so much what skills I bring to the table, but rather what skill sets I encourage and elicit from authors and illustrators with regard to their specific genres.
For instance, the best picture book authors are masters of telling a story in the most minimal way, and they know what to leave off of the page.
On the other hand, a novelist must flesh out the most vivid characters and worlds for a reader to enter.
With illustrators, in picture books, it's about what they are adding to the story that is not already included in the text; while in chapter books and novels, it's about illustrating in a way that reinforces rather than interprets the text.
What do you see as one of the biggest challenges you face when selecting new clients?
Taking on a new client always requires a lot of additional time, because we're building a new working relationship together, and developing a strategy for taking their career to the next level. I've always enjoyed this part of the agenting process.
On the other hand, at this point, because it always takes more time, I need to weigh more factors into making the decision before I make that commitment I also need to truly love someone's work!
What are some things that really make a positive impact on you when a potential client contacts you?
I really appreciate being given a straightforward presentation of the person's own work, and their reason for seeking representation. Believe it or not, everyone does not have the same reason for wanting an agent. It's helpful to clarify the reasons. Some people are particularly interested in editorial feedback, while others want to focus mostly on the business side. And some people just think they "should" have an agent, even though they don't really want one!
The Sheldon Fogelman Agency website says that you attend the Bologna Fair as subsidiary rights director. Can you tell us more about your role in this capacity and what professional goals you have when planning for the Bologna Fair?
I started as an assistant at the agency, working on permissions and the sale of foreign rights, audio rights, and audio-visual rights. I'm always thinking of how books can be translated into another medium, and now, I also oversee the sale of motion picture/television rights, and merchandising rights.
Our planning for the Bologna Fair includes analyzing the most recent trends in our sales, scheduling appointments with publishers and sub-agents, and getting advance materials for us to show at all of the appointments. These appointments are every half hour, for four days. Instead of speed dating, think of it as speed sales-pitching!
The website also states that Sheldon Fogelman Agency has attended the Bologna Book Fair every year since 1977! Wow! Over the years that you have personally attended Bologna, what have been your observations as to why this such an important event?
It has grown enormously in size since the first time I attended (which was in the mid 1980s). The first agent's center only had a couple of oversize chairs in it! But it's important because it's always been a rights fair that focuses on children's books only.
In the last number of years, there's been a huge increase in the number of agents, from all over the world, who attend. Audio recording companies and film companies now send representatives as well.
The Fair brings everyone together, establishing relationships around children's books, in a world that keeps growing smaller and smaller because books keep transcending international boundaries.
I think all writers and illustrators wonder about the infamous submissions pile. As you read through submissions sent to you, are there recurring writing themes you see again and again? What are the sorts of topics that are overdone?
For picture books, I am surprised to still see didactic stories, as well as, what I call "non-character-driven flights of fancy." With novels, I'm still seeing fantasy novels that do not have well written main characters.
In today's highly competitive market, these manuscripts do not stand a chance.
In your bio, you give some excellent indications of the type of submissions you may be open to at this time. Can you tell us a bit about how and when you tackle the submissions pile? What is that process like for you?
I'm fortunate that we have a submissions coordinator who opens the submissions every day, and will sort through the submissions to prioritize them, and log them into our system. If someone has been published by a major trade book publisher or if we're familiar with their work or their name because of a personal referral, they'll move closer to the top of the pile.
Once a week, the coordinator and I meet to review her notes on the recent submissions, and I'll determine which submissions I'm interested in fully reading. Occasionally, it can be an exciting process. Admittedly, though, more often it is filled with quite a bit of guilt for not having responded sooner!
After reading a pile of new submissions from people looking for representation, what discoveries make you walk away feeling like you've had a good day? Also, can you tell us about the general statistics when it comes to the slush pile? What percentage of those that you read are ones you may want to follow up on?
The submissions pile can be quite challenging, and it's actually extremely rare that we take on someone from the pile. Sometimes a good day with it may be finding something that works okay and I can send an encouraging response, even if it's not something that I want to represent.
I'm not sure of the actual statistics, but I'd guess that it's only about 1 or 2 percent of the submissions that I may want to follow up on.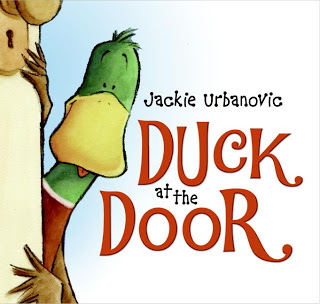 On the other hand, there are conference success stories. I met Jackie Urbanovic at a conference, and after keeping in touch afterward, Jackie sent me the rough dummy for Duck at the Door (HarperCollins, 2007), which I sold, together with its two companion stories.
When a new writer or illustrator contacts you for the first time, what kinds of things should they include in their initial correspondence?
They should describe what they are submitting, (i.e., a 600-word picture book manuscript or a 30,000-word middle grade contemporary novel), whether or not it's been submitted and/or rejected by any publishers. They should also let me know what other types of projects they may be working on, if any.
It's helpful to know if they've attended any writer's conferences, and whether or not they're a member of a critique group, or SCBWI. Also, I do like to know if they are submitting to other agents at the same time. For illustrators, their portfolio should show their range and must demonstrate continuity of character.
You have some amazing picture book writers on your client list. In the case of an unpublished picture book writer who may have several manuscripts to submit, do you suggest they send only one or do agents like to see the broader scope of a potential client's writing? Is this the same for illustrators?
I'm particularly interested in people who are prolific, so I prefer to see a couple of picture book manuscripts. I'm also interested in people who can work in more than one genre, so I'd be interested in seeing the broader scope of a potential client's work.
If a writer has multiple novels, I'd recommend including descriptions and synopsis of each of them, together with the first three chapters of one of them. For illustrators, I'd also like to see the broader scope.
If a potential client can illustrate with both anthropomorphized animals and people, I recommend including both. And, since it's so crucial to the picture-book genre, again, their portfolio should demonstrate their ability to illustrate with a continuity of character.
Can you think of any titles in the market that you really connect with and that represent the style and type of story you'd love to represent?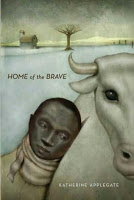 Sold by Patricia McCormick (Hyperion, 2008) and Home of the Brave by Katherine Applegate (Feiwel and Friends, 2007), and The Disreputable History of Frankie Laundau-Banks by E. Lockhart (Hyperion, 2008) are three of my favorite novels. They are all quite different, but what they have in common are such strong, unusual voices that resonate for me and bring a truly unique character so vividly to life.
And yes, Suzanne Collins's The Hunger Games (Scholastic, 2008); she was able to bring romance and gladiator sports together in such a unique heart-pounding, page-turning story.
Marcia, thank you so much for your insightful responses. We are looking forward to hearing more great things from you at the SCBWI 2010 Symposium!
Cynsational Notes
Marcia Wernick is an agent at the Sheldon Fogelman Agency, Inc., where she began her career more than twenty years ago working in permissions and subsidiary rights. She specializes in children's books of all genres, and works with both writers and illustrators, from picture book authors and/or illustrators to authors of young adult novels.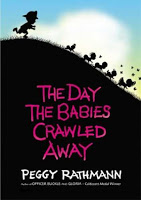 Her clients range from emerging talent to award winners, and include Jake Wizner, Vincent X. Kirsch, and Alexandra Boiger, as well as Mo Willems, Peggy Rathmann, Bryan Collier and Elizabeth Cody Kimmel.
She also loves to find new talent. Jackie Urbanovic's first title after representation was Duck at the Door, which a lead title for HarperCollinsPublishers and a New York Times Bestseller.
Although Marcia takes on relatively few clients in a year, she is always drawn to strong voices and age appropriate stories that engage, entertain and amuse the reader. In fiction, strong opening lines and first chapters that compel one to read on are key. She's a sucker for Southern voices, but overall shies away from mean-spirited characters and horror. She's not currently looking for traditional nonfiction.
See also submission policy.
Jenny Desmond Walters is the founding regional advisor of the SCBWI Korea chapter. She is an experienced education professional with a love of learning and literature. She has worked in public television developing curriculum and promoting instructional programs, as well as worked extensively with educational publishers and learning materials companies. For the last several years, Jenny has lived in east Asia where she has become an avid writer and observer of life in Japan and Korea. Her articles have been published in national children's magazines and writing journals, and she has been a member of SCBWI for more than 10 years. Jenny currently resides in Seoul with her husband and three daughters, and she rarely runs out of interesting stories to write.
The SCBWI Bologna 2010 interview series is brought to you by the SCBWI Bologna Biennial Conference in conjunction with Cynsations. To register, visit the SCBWI Bologna Biennial Conference 2010. Note: Special thanks to Angela Cerrito for coordinating this series with SCBWI Bologna and Cynsations.