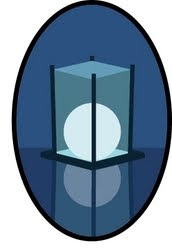 Source: Jason Low
New York, NY– Lee & Low Books, the respected independent children's book publisher specializing in diversity, has acquired Tu Publishing, an independent press focusing on multicultural fantasy and science fiction for middle grade and young adult readers.
"This is a natural fit for us," says Lee & Low publisher Jason Low. "Our customers have been asking us for years to publish stories for older readers. Tu represents an excellent way for us to bring diversity to a whole new audience."
Recent controversies over whitewashing have brought widespread attention to the dearth of people of color in fantasy and science fiction stories, although avid fans of these genres have long acknowledged the problem.
Tu Publishing founder Stacy Whitman began the press in 2009 to address the need for more books featuring diverse characters and inspired by non-Western cultures, a need that she had seen as both a reader and an editor of fantasy and science fiction.
Supporters met Whitman's project with great enthusiasm and donated funds via the online organization Kickstarter to help launch the company. Through many small donations, Tu Publishing surpassed its $10,000 goal, catching the attention of Lee & Low.
"The fact that Tu was able to raise so much money indicates that there is a real need for this," says Low. Since Tu will now become an imprint of Lee & Low, all money will be refunded to donors.
"The outpouring of support on the Kickstarter project and from children's book professionals validates my mission, and the opportunity to join forces with Lee & Low, with its vast experience publishing diverse children's books, will allow me to accomplish my goals even beyond what I could have expected," Whitman explains.
Whitman will join Lee & Low as editorial director of the new imprint, which will undergo a slight name change to Tu Books. Several manuscripts are already under consideration for possible acquisition, with hopes of releasing the first books under the new imprint in 2011.
Cynsational Notes
Visit Tu Books at Lee & Low.