by Catherine Balkin
It has become apparent from recent conversations I've had with teachers, librarians, authors, and artists, that the economy is taking its toll on author appearances. Schools don't have as much money to spend on author visits and are trying to find ways to cut costs.
Authors and artists are also looking for ways to help them out, and some of you just don't want to travel anymore. The solution: online chats.
School Library Journal ran an article about online chats in their June 2009 issue, and I'd highly recommend it for the useful information it contained. Unlike this article, however, the School Library Journal piece was directed at schools interested in setting up virtual visits. This article is directed at you–the authors and artists trying to figure out the virtual world of online chats. So if you are an author and/or artist, here is what you need to know:
* First of all, your computer will need a camera (one embedded in your computer, or you can buy a fairly inexpensive webcam that connects via a USB; I think you can get one for only about $50). A webcam that connects via a USB has more flexibility. Moving your computer around to display your studio, for example, would be difficult; with a webcam it would be pretty easy. The same goes for those times when you want to show your audience your artwork, jackets, research materials, etc. In fact, the more lively you can make your presentation (that is, the more you can move the camera around to show your environment), the more likely you are to hold your audience's attention. Also, the more interactive you can make your program, the more you and your audience will get out of it and the more everyone will enjoy it. For this reason, you might want to consider a couple of Q&A sessions during the presentation and have lots of visual aids on hand.
* Secondly, your computer will also need a microphone and speakers (these are usually provided with the computer, but be sure to check that they are in good working order).
* Finally, you'll need an account with either iChat (mostly used with Macs) or Skype (mostly used with PCs); you might also want to check out Google Mail Video Chat.
Before you do an online chat with a school–or for any professional reason–you probably ought to consider doing at least one run-through with a family member or friend, and preferably more than one. If you do live author appearances, you're already a seasoned performer. But for online chats, rehearsing will not only help familiarize you with the technology, it will teach you what, if any, changes might be needed in your program.
This is new territory for all of us, but I have been getting a sense of what kind of fees the schools seem to be able to afford, and here is a very basic breakdown:
$500 – for 3 one-hour long chats over the course of a day
$350 – for 2 one-hour long chats over the course of a day
$175 – for 1 one-hour long chat
Keep in mind that chats can be very flexible. They don't all necessarily have to be done in one day. And they can be shorter than an hour. For instance, you could charge by 30 minute increments, or establish a set fee for a full day visit, but take bathroom breaks and lunch hours, as needed. The honorariums I'm providing are just to give you a jumping off point. Revise them however you wish to fit the demands of your everyday life and schedule.
To encourage book sales, you might also ask the school to send you bookplates to autograph well before the chat so the students will have an autographed book the day you meet them online.
At BalkinBuddies.com, we spend a good deal of time promoting author visits at library and educational conferences, online, and among our educational contacts. From time to time, I also give talks about author appearances as well as other subjects at various events. As some of you may know, I spent many years setting up author appearances at HarperCollins and, since leaving there in 2004, I have continued to do so through Balkin Buddies. My long experience in arranging visits has provided me with a large network of teachers and librarians. So if you are interested in having BalkinBuddies.com work to get you online chats, feel free to contact me at catherine@balkinbuddies.com, and I'll be happy to provide more information on how we work.
Online chats may not be for everyone. If you live on a mountain in Montana, for instance, it is probably impossible for you to use Skype or iChat. Or you might prefer the one-on-one contact with students that only a real life visit can provide.
But online chats can offer you closer contact with your fans than you think, plus you might meet students you might never have met because of lack of funding.
So before you say, "I'll never be able to figure out the technology for online visits," think it over. The technology isn't as hard as you think and the programs (Skype and iChat, at least) are free! And the rewards from reaching readers online–reluctant and avid alike–can be just as satisfying as reaching them in person, except without the traffic jams, flight delays, and fatigue from crossing time zones. With the recent inroads made in telecommunications technology, online chats may very well be the author appearances of the future.
Cynsational Notes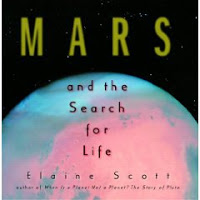 Catherine says of Balkin Buddies: "Our aim is to provide the best speaker who are also fabulous authors and illustrators." Author/illustrators represented include: Avi, Jennifer Armstrong, Alex Flinn, Bobbi Katz, M.E. Kerr, Mary Lankford, Anna Myers, Darcy Pattison, Elaine Scott, Neal Shusterman, Diane Stanley, Joyce Carol Thomas, Terry Trueman, and Lara M. Zeises.
You Are There: No budget for travel? Try video chat. by Eric Langhorst from School Library Journal. Peek: "First you'll need a webcam. While there are many to choose from, my personal favorite is the Logitech Quickcam for Notebooks ($40–50; Windows only). It's small—about the size of a pack of gum—with a quality internal microphone that effectively picks up audio throughout a room."