Enter to win one of four ARCs of Dead Is a State of Mind by Marlene Perez (Houghton Mifflin Harcourt, Jan. 2009)(author interview). From the promotional copy:
Welcome to Nightshade, California—a small town full of secrets. It's home to the psychic Giordano sisters, who have a way of getting mixed up in mysteries. During their investigations, they run across everything from pom-pom-shaking vampires to shape-shifting boyfriends to a clue-spewing jukebox. With their psychic powers and some sisterly support, they can crack any case!
There's a gorgeous new guy at Nightshade High: Duke Sherrad, a fortune-teller claiming to have descended from Gypsies. Even though she's psychic herself, Daisy is skeptical of Duke's powers. But when a teacher who was the subject of one of his predictions ends up dead, she begins to wonder if Duke is the real deal after all. Maybe if Daisy can track down the teacher's killer, she can find out the truth.
The only trouble is, all signs point to the murderer being of the furry persuasion. Is Daisy any match for a werewolf? Maybe she is . . . in more ways than she bargained for!
To enter the giveaway, email me (scroll and click on the envelope) with your name and snail/street mail address by 10 p.m. CST Dec. 31! OR, if you're on MySpace or Facebook, you can message me on that network by 10 p.m. CST Dec. 31! But DON'T send in your contact information on MySpace or Facebook. I'll contact you for it if you win. Please also type "Dead Is a State of Mind" in the subject line. Note: one copy will go to a teacher, librarian, or university professor of YA literature; two copies will go to any Cynsational readers, and two copies will go to members of Tantalize Fans Unite! at MySpace. Please indicate your entry status (if you qualify in more than one category, you get a separate entry for each).
In other news, the winner of Through the Wardrobe: Your Favorite Authors on C. S. Lewis's Chronicles of Narnia edited by Herbie Brennan (BenBella, 2008)(PDF excerpt) was Valerie in Indiana! Read an interview with Herbie.
More News
Santa is Nonfiction by Anna M. Lewis from INK: Interesting Non-Fiction for Kids.
See below for an archived online radio interview with P. J. Hoover on The Emerald Tablet (CBAY/Blooming Tree, 2008) from Book Bites for Kids. See also an interview with P. J. from The First Book.
Playing Against Hype: Buzz verses hype — Stephen King promotes Andre Dubus III's The Garden of Last Days from EW.com. Peek: "Good buzz goes from mouth to ear to blog to text message and back to mouth and…well, you get it." Source: April Henry.
To Cloth or Not to Cloth? (Or, The Age-Old Paperback Original Conundrum) from Editorial Ass. Note: great, illuminating post, though I wonder what differences there are in the youth lit market. I suspect our children's-YA librarian buyers, for example, are much more fiction friendly than their adult-market counterparts.
A video review of The Adoration of Jenna Fox by Mary E. Pearson (Holt, 2008) from Mrs. Magoo Reads.
Balancing, Juggling, Maintaining: on balancing a writing life and full-time job by Sara Ryan. Peek: "I am constantly aware that my friends who don't have day jobs are publishing more frequently. I am constantly worried that I'm not fast enough, that people will forget me between books, that I'm not getting enough done. But. I try to remember: I care about both careers. My work as a librarian is rewarding, too. And publishing is not a race." Read a Cynsations interview with Sara.
Online Social Networking: Safety Tips for Parents from Austin Public Library. Peek: "Remind them not to post anything that could embarrass them later or expose them to danger. Although OSNs are public, teens sometimes think that adults can't see what they post. Tell them that they shouldn't post photos or info they wouldn't want adults to see."
Author defends book pulled from middle schools in Round Rock district: TTYL is cautionary tale for young people, she says by Bob Banta from The Austin American-Statesman. Read a Cynsations interview with Lauren Myracle on ttyl and ttfn.
Introducing…Vanessa Ziff! by Sarah Aronson at Through the Tollbooth. Peek: "I went for the scary advisor (Um, we shan't name names.) Not that I had a death wish (some might have thought otherwise.) It's that somewhere inside, per usual, I needed the 'Advanced Placement' course, the one that would kick the living crap out of me and make me feel…humbled." Note: part of a series celebrating pre-published writers.
Introducing Cindy Faughnan! by Sarah Aronson at Through the Tollbooth. Peek: "Find a writing buddy or two or three to check in with. It helps keep you honest, and if you're lucky the buddy can give you great feedback. Plus it gives you someone to talk to who understands what you're going through or what it means to wait six months for a response or that you're excited about a 'nice' rejection." Note: the last of a series celebrating pre-published writers.
Check out the Adios to All the Drama by Diana Rodriguez Wallach (Kensington, 2008) Book Trailer. And hurry! Today you can enter to win an ARC of the book by leaving a comment (via blogger or Diana's MySpace blog). Plus, you can enter the Adios to All the Drama Text Msg Contest for a chance to win a complete Mariana Box Set. Reminder: deadline for both is 5 p.m. EST today!
Attention: YA Horror, Paranormal (and Otherwise Creepy) Authors and Publishers: promote your books by sending giveaways to Phoenix Comicon. The event will be Jan. 25 to Jan. 27 at the Mesa Civic Center, with a preview night featuring Zombie Walk and Zombie Beauty Pageant on Jan. 24. Last year Phoenix Comicon boasted more than 5000 attendees, including many in the YA and middle readers demographic. Email sponsors@phoenixcomicon.com, and check out www.phoenixcomicon.com to find out more about the guest list, events, how to coordinate giveaways, and more.
Enter to win one of many super cute writer items (T-shirt, mug, button, etc.) from the Pickled Pixel Toe. Deadline: midnight tonight (Arizona time). See more information.
Author Michael Grant on Gone (HarperCollins, 2008).
Teen Writing Contest: Gotham Writers' Workshop "has teamed with Sonya Sones and Simon & Schuster publishing for a truly original writing competition – The What My Girlfriend Doesn't Know Writing Contest." Peek: "Sonya Sones will read the entries, and the author of her favorite entry will win a free six-week online writing class from Gotham Writers' Workshop and Teen Ink! Sonya will even post the winning entry on her website! Ten runners-up will receive a year's subscription to Teen Ink. The winner and the ten runners-up will also receive a personalized copy of What My Girlfriend Doesn't Know signed by the author." See details and official rules.
On Voice by dawtheminstrel at Kidlit Central News. Peek: "Voice is a factor of point of view. It's created by what the POV character notices, the words in which he or she conveys it, and how he or she reacts." Note: "Kidlit Central News brings you the hottest children's publishing news, reviews, entertainment and more—by and about those involved with children's literature in and around the Central U.S. Featured states include: Nebraska, Iowa, Missouri, Kansas, Illinois, Oklahoma and Wisconsin."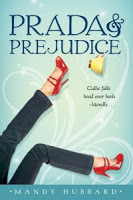 Mandy Hubbard – YA Author: new official site. Mandy is the author of Prada & Prejudice (Razorbill, June 2009). Peek: "Mandy Hubbard grew up on a dairy farm outside Seattle, where she refused to wear high heels until homecoming—and hated them so much she didn't wear another pair for five years. A cowgirl at heart, she enjoys riding horses and quads and singing horribly to the latest country tune. She's currently living happily ever after with her husband (who, sadly, is not a Duke) and her daughter (who is most definitely a princess). Prada and Prejudice is her first novel."
Author/Illustrator Promotion Tip: be sure to include your publisher's name and book ISBNs on your websites!
From Publishers Lunch: "Jo Whittemore's Ink Slingers, a peek at the behind-the-scenes world of the eighth-grade newspaper, to Alyson Heller at Aladdin, for publication in Summer 2010, by Jennifer Laughran at Andrea Brown Literary Agency." Congratulations, Jo, Alyson, and Jennifer! Wonderful news! Read a Cynsations interviews with Jo and Jennifer.
Change Has Come, a picture book by Kadir Nelson: an interview with the illustrator by Don Tate from The Brown Bookshelf. Peek: "It was created very spontaneously with black and white sketches and drawings that celebrate our great American achievement. It is punctuated with quotes from Obama's speeches from the last four years." See more of Don's thoughts on the interview.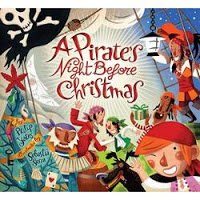 "'Twas the Night Before Christmas Aboard the 'Black Sark'" a celebration of A Pirate's Night Before Christmas by Phil Yates from Mark G. Mitchell at How to Be a Children's Book Illustrator. Peek: "His artwork was modern, moody, had an edgy quality to it that was appealing. Similar to Lane Smith, I think. Lots of clutter, but I mean that in a postive way. Detail upon detail. He could also handle crowds of pirates in one picture, which, when you look at the illustrations, you can see this was necessary." Read Cynsations interviews with Phil and Mark.
Fran Cannon Slayton: official site of the debut author of When the Whistle Blows (Philomel, June 2009). Peek: "Fran became a stay-at-home mom ('the best job ever'), author, and part-time singer/trumpet player in a rock and roll cover band."
Fade by Lisa McMann (Simon & Schuster, Feb. 2009) ARC Giveaway sponsored by Elizabeth Scott. See details. Deadline: today!
Process and Product – 3 by Liz Garton Scanlon at Liz In Ink. Peek: "Honestly, if my process grew stagnant I would never sell a thing and, plus, I'd pull all my hair out. Which would hurt, since it's already so curly and tangly anyway." Read a Cynsations interview with Liz.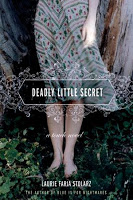 Official Rules for the Touch Series Book Launch Contest from Laurie Faria Stolarz. Peek: "In celebration of the release of Deadly Little Secret (Hyperion, Dec. 23, 2008), I'm launching a very exciting contest." Note: "The winner of the contest will have a minor character in Deadly Little Lies, the second book in the Touch series, named after him or her." Runner-up prizes are also awesome. Deadline: March 1, 2009. See details.
HarperStudio and Borders: No Returns from Nathan Bransford's Blog. Peek: "HarperStudio and Borders have reached an agreement on a framework for ending returns. In exchange for a discount ranging from 58-63%, Borders will buy HarperStudio books on a nonreturnable basis."
Check out the December Carnival of Children's Literature at Jen Robinson's Book Page.
Far From You Release Celebration and Contest from Lisa Schroeder. Peek: "Copy and paste this entire blog entry into your blog between now and Dec. 21, then come back to Lisa's blog at either LiveJournal or Myspace and leave a comment with the link to your blog and you will get two enteries to win a number of prizes." See details. Learn more about Lisa's upcoming novel, Far From You (Simon Pulse, Dec. 2008). Read a Cynsations interview with Lisa.
Chris Barton: official author website (peek below). Chris is the debut author of The Day-Glo Brothers: The True Story of Bob and Joe Switzer's Bright Ideas and Brand-New Colors, illustrated by Tony Persiani (Charlesbridge, July 2009). You can also find him online at Bartography.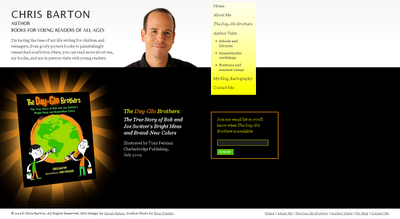 Fear and Publishing by Carrie Jones from Through the Tollbooth. Peek: "We want to make the best books we possibly can make. What's happening in the publishing world shouldn't change that." Note: bonus points for "Buffy" and "Scooby" references. Read a Cynsations interview with Carrie.
Picture Books for Navidad by René Colato Laínez from La Bloga. See also Interview with Author-Illustrator Xavier Garza by René Colato Laínez from La Bloga. Peek: "I didn't even know that Santa Claus had a Mexican cousin till the day when I was with my father at the grocery store in my hometown of Rio Grande City."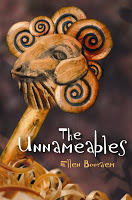 Greg Leitich Smith at GregLS Blog recommends: (1) Antsy Does Time by Neal Shusterman (Dutton 2008). Peek: "an utterly engaging narrator (and narrative voice)" (2) The Unnameables by Ellen Booraem (Harcourt 2008). Peek: "a fascinating, well-drawn world with a compelling and likeable protagonist and intriguing conflicts." (3) The Gollywhopper Games by Jody Feldman (Greenwillow, 2008). Peek: "imaginative and fun, the puzzles and stunts creative and thought-provoking." (4) Gone by Michael Grant (HarperTeen 2008). Peek: "Part 'Heroes,' part Lord of the Flies" (5) Squashed by Joan Bauer (Putnam 2001). Peek: "a funny, heartwarming story about family, love, friendship, finding out who you are, and giant vegetables."
readertotz: "a unique board book blog that aims to raise awareness of the infant-toddler book as a significant format of children's literature" from authors Joan Holub and Lorie Ann Grover. Note: "will feature weekly blog posts that highlight the best contributions in the infant-toddler book arena and recommend monthly community service projects appropriate for families with young children to enjoy. Also included each month: an age-appropriate play list and a recommended book for the older sibling."
The Bright and Inviting Website of L.K. Madigan: official site of the author of Flash Burnout (Houghton Mifflin Harcourt, 2009). Peek: "My road to publication has been filled with potholes and bumps, steep uphill trudges and deep downhill slides, laughter, tears, and always, the sound of friends and family cheering me on. I feel very lucky."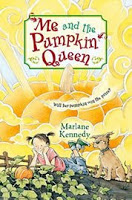 Marlane Kennedy: new official site from the author of Me and the Pumpkin Queen (2007) and the forthcoming Dogs Days of Charlotte Hayes (2009), both from HarperCollins. Peek: "As a teenager I was a good student (well, in English, at least, math was another story). I played the clarinet in marching band and was a cheerleader—though not a typical one. I was shy and kind of quiet." Aspiring writers should take her notes on writing to heart. Site design by Lisa Firke of Hit Those Keys.
Contest: Stealing Heaven by Elizabeth Scott from Reviewer X. Deadline: Dec. 21. Celebrate Girl Week! Peek: "Girl Week is a week-long event here on the blog celebrating strong YA heroines and feminism."
More Personally

An Interview with Cynthia Leitich Smith by Robyn at Once Upon a Romance. Peek: "I was a switchboard operator for a bank, a cashier at a gas station, a marketing intern for Hallmark Cards, a summer clerk for a 10th Circuit appellate judge, a summer clerk for a legal aid office in Hawaii, a reporting intern for the Dallas Morning News, and a tutor in English composition for college freshmen from migrant farm families." See also last month's interview with Dotti Enderle.
Recommended Native Literature for Youth Reading Circles from American Experience: "We Shall Remain" (April 2009) on PBS. Note: I'm honored that two of my books–Rain Is Not My Indian Name (HarperCollins, 2001) and Jingle Dancer, illustrated by Cornelius Van Wright and Ying Hwa-Hu (Morrow/HarperCollins, 2000)–appear on this list of recommended reads. Source: American Indians in Children's Literature. Reminder: Rain Is Not My Indian Name is now available for unabridged audio download from Listening Library.
A Great Time to Support Local Authors by Emily at BookKids Recommends. Peek: "Austin is rife with local authors! Buying local is a great way to put money back into your community, and it works with literature, too! Below are some of my very favorite local author titles for holiday gift-giving. (Psssst – most of these are available in signed editions!)" See also: More Local Authors: Picture Books: also from Emily. Peek: "From sleep-walking penguins to pirate Santas, Austin's authors cover it all." Emily says of Santa Knows (Dutton, 2006): "Cynthia and Greg Leitich Smith are a force to be reckoned with, especially when it comes to believing in Santa." And she says of Tantalize (Candlewick, 2007, 2008): "…a great book for Austinite teens and lovers of dark fantasy." Shop BookPeople!
Eternal by Cynthia Leitich Smith: thoughts from Professor Nana AKA Dr. Teri Lesesne. Peek: "Smith weaves lore from Draculian legend and story along with some other familiar cultural and literary references. Astute readers will delight in finding references to James Howe's Bunnicula [1979] and others ranging from Johnny Cash to Joss Whedon and C. S. Lewis…" Note: I am absurdly pleased that Teri appreciated my lit-and-pop-culture geekdom.
Thanks to Bob at Doogle Books for linking to my site!
Thanks to Kimberly Pauley for giving Cynsations an I Heart Your Blog Award! Peek: "I learn something every time I visit her blog." I've won this award before, so I'll just refer back to my previously highlighted list. Read a Cynsations interview with Kimberly.
Reminder: Submitting a children's/YA book to Cynsations? Please don't write a "pitch" letter (per the instructions on my site) as I can't respond individually to thousands of these a year. Instead, see the submissions guidelines to decide whether your book is a fit. Good luck!
Even More Personally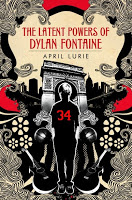 I'm giving books for the holidays! They include How Not To Be Popular by Jennifer Ziegler (Delacorte, 2008), The Latent Powers of Dylan Fontaine by April Lurie (Delacorte, 2008), Backwater by Joan Bauer (Putnam, 1999), and Bubba and Beau Go Night-Night by Kathi Appelt, illustrated by Arthur Howard (Harcourt, 2003). In addition to BookPeople, I'm also shopping at The Literacy Site!
I'm also happy to report that Greg cut my hair, so I no longer look like a dark-haired yeti! And I have reclaimed my very cute brown knit hat, which reads "Life is Good," from Threadgill's South!
Hooray for the film adaptation of The Tale of Despereaux! Learn about author Kate DiCamillo.
Reminders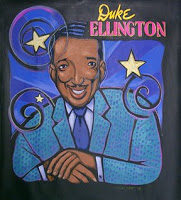 Take a Chance on Art: purchase one or more $5 raffle tickets to enter to win illustrator Don Tate's painting "Duke Ellington," and support the Texas Library Association Disaster Relief Fund. Note: it's especially important this year in light of devastation caused by Hurricane Ike. To learn more, read interviews with TLA librarian Jeanette Larson and illustrator Don Tate.
Fifth Annual Novel Writing Retreat at Vermont College of Fine Arts will be March 27 to March 29, 2009. Featuring: author Kathi Appelt; author Elise Broach; and editor Cheryl Klein of Scholastic. Includes: lectures; organized workshops; writing exercises; one-on-one critiques with one of the guest authors; one-on-one critique with guest editor (extra fee); open mike; discussions; room and board. Cost: $450. Registration begins Dec. 1. For more information, contact Sarah Aronson.
Novel Secrets: A Novel Retreat in 3 Acts: "Have you always wanted to write a young adult or middle grade novel for children, but have not carved out the time to get it done? Do you have a draft of a novel written, but are looking for ideas and strategies to revise and strengthen it? Would you like the chance to meet with an editor or an agent to pitch your novel and gain critical feedback about this novel in particular and the fiction market, in general? All of this is possible if you attend…" Features authors Elaine Marie Alphin, Darcy Pattison, editor Jill Santopolo, and agent Stephen Barbara. See more information.