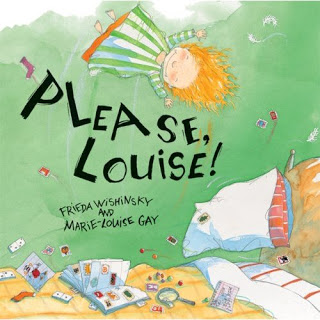 Finalists Announced for TD Canadian Children's Literature Award
Toronto–The Canadian Children's Book Centre (CCBC) and TD Bank Financial Group (TDBFG) are proud to announce the finalists of the 2008 TD Canadian Children's Literature Award for the most distinguished book of the year. This annual award recognizes excellence in Canadian children's literature with a $20,000 prize.
This year's nominated titles will captivate the hearts and imaginations of children (and adults!) everywhere. Readers will be introduced to the young Sherlock Holmes and the crime-ridden streets of 1867 inner-city London; 11-year-old Elijah, the first African Canadian child to be born into freedom in Buxton, Ontario, a settlement for runaway slaves; a young girl named Kate who is fraught with jealousy after being selected by artist John Singer Sargent to be a model for a painting, only to be replaced; a young bat named Dusk who can not only fly, but see at night using echo vision; and young Louise, the little sister who pesters her older brother so much so that he wishes she would just disappearŠ and she does!
All books, in any genre, written by a Canadian for children ages one through 12 were eligible for the award. Entries were judged on the quality of the text and illustrations and the book's overall contribution to literature. The winner will be announced at a gala at The Carlu in Toronto on November 6, 2008.
The finalists for the 2008 TD Canadian Children's Literature Award are:
Carnation, Lily, Lily, Rose: The Story of a Painting by Hugh Brewster, illustrated by John Singer Sargent (Kids Can Press);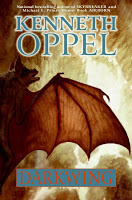 Darkwing by Kenneth Oppel (HarperCollins);
Elijah of Buxton by Christopher Paul Curtis (Scholastic Canada);
Eye of the Crow: The Boy Sherlock Holmes, His First Case by Shane Peacock (Tundra);
Please, Louise! by Frieda Wishinsky, illustrated by Marie-Louise Gay (Groundwood).
Jury members: Maya Munro Byers, owner, Livres Babar Books, Montreal; Theo Heras, Children's Literature Resource Collection Specialist, Lillian H. Smith Library, Toronto Public Library; Dr. Dave Jenkinson, Professor Emeritus, Faculty of Education, University of Manitoba; Dr. Ron Jobe, Professor Emeritus, Faculty of Education, University of British Columbia; and Norene Smiley, author, Pugwash, Nova Scotia.
Jury comments on the finalists for the 2008 TD Canadian Children's Literature Award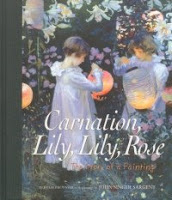 Carnation, Lily, Lily, Rose: The Story of a Painting by Hugh Brewster with paintings by John Singer Sargent: "An outstanding information book… Beautifully written and produced, with a fine balance of illustration, biographical and historical detail and insight into the creative process, all through the viewpoint of a child whose humanity makes it true."
Darkwing by Kenneth Oppel: "Darkwing continues Oppel's reputation for creating textured, engrossing animal societies that win generations of fans. The exceptional writing is filled with descriptive details, emotive connotations and visual sightings that give a richly plotted, fact-filled glimpse into this prehistoric world."
Elijah of Buxton by Christopher Paul Curtis: "Tears of laughter and sadness commingle as Curtis immerses readers in the daily happenings of the nineteenth century Ontario community of Buxton whose inhabitants are slaves who have escaped from the United States. This novel engagingly and dramatically brings to life a little known segment of Canadian history."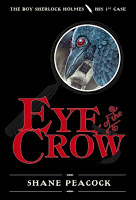 Eye of the Crow: The Boy Sherlock Holmes, His First Case by Shane Peacock: "Historical fiction at its finest! The plot, speculating on the childhood adventures of Sherlock Holmes, is well-constructed, fast paced and embedded with details. Superb characterization is accompanied by witty dialogue and the author's love of vivid descriptive words."
Please, Louise! by Frieda Wishinsky, illustrated by Marie-Louise Gay: "A gem of a picture book delighting in the warm relationship between brother and younger sister. Lively watercolours explode across the pages adding detail and humour to the powerful simplicity of the text. The words sing as they are read!"