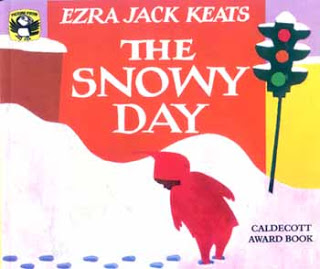 From the foundation site: "Deborah Pope has served as Executive Director of the Ezra Jack Keats Foundation since 1999 and has been a member of the Board of Directors since 1983."
Who was Ezra Jack Keats?
Born Jacob Ezra Katz to poor Polish Jewish immigrants in 1916, Ezra grew up in a tenement apartment in the East New York section of Brooklyn. This was a very poor community but Ezra was able to see the beauty in the vivid colors of the clothes hanging out to dry, the glorious sunsets over the skyline, and even the litter lining the street corners.
Even as a young boy, color and drawing were the most important things for him. This quality, the ability to see the world truthfully and yet with a youngster's fresh eye, was never lost to Ezra. His books are about his own experiences and because he retained the viewpoint of his childhood self, his books speak directly to children and the memories of their parents.
Why was he significant in the field of children's literature?
Ezra broke the color barrier in mainstream American children's book publishing. In 1962, The Snowy Day featured the adventures of an African American child in the snow, without fanfare, without trumpeting the cause of integration, but simply as a description of what a day in the snow would be for any child.
The effect of this book was ground shaking. It opened the door to the publication of many more books about children of many races, but perhaps most importantly; it allowed children of many races to see themselves in the books they read.
A generation of multicultural artists recognize The Snowy Day as the book that helped them realize that they too could illustrate and write books.
In addition, and in no less a way, Ezra's art was just that. He didn't simply illustrate his books. He created art for children to study as they were read to and learned to read. His books remain as fresh today as when they were first created, and they have set a high standard for generations of children's book illustrators.
How did a foundation come to be established in his name, and what are its goals?
Ezra created the foundation during his lifetime as a way of supporting the causes that were important to him. His will directed that after his death the royalties from all his books be used by his foundation to do good works.
Ezra named a number of his friends as trustees, or guardians, of the foundation, and Martin Pope became the President of the foundation. Martin and Ezra had been best friends since they were young boys in junior high school. It was through the tireless work of Martin, and his wife Lillie, that the EJK Foundation has grown to what it is today.
Together, they designed all of the programs, the Minigrant Program, the Bookmaking Program, the New York Public Library/Ezra Jack Keats New Illustrator and New Writer Awards, to name just a few. The EJK Foundation reflects the spirit of Ezra's work by promoting the idea that all children should be celebrated, and invited to join in the world of books, education and self-fulfillment.
What programs does it offer?
We are very, very proud of the programs run by the EJK Foundation. We are also proud of our new website, www.ezra-jack-keats.org. The best place to get a full description of all of our programs is on our website. If you visit you will not only learn about the foundation's activities, but also about Ezra's life and books.
Can you describe the New York Public Library/Ezra Jack Keats New Illustrator and New Writer Awards? What makes these awards unique?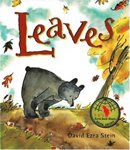 Unlike other children's book awards, ours honors new writers and illustrators whose work in some way carries on the quality and values of Ezra's books.
The past winners have been a very diverse bunch, including Faith Ringold, Bryan Collier, Cari Best, James Lagarrigue and Deborah Wiles.
All of these books are vivid and individual in style but they all celebrate a diverse world in which many children can come together and see their shared connections.
Also, by honoring new artists our Book Award hopes to encourage new talent to continue to produce special books for our multicultural world.
How do you work with teachers, librarians, and other educators?
In addition to the Minigrant Program, which was specifically designed to support teachers and librarians in their efforts to make learning more enjoyable for their students, we have been working on improving the information and lesson plan resources on our website.
In the coming year, we will continue to expand this page so that educators can visit our site and easily locate new and interesting ways to use Ezra's books to further their classroom curriculum.
Of Ezra's books, which is your favorite and why?
This is definitely a dangerous question! Each book is a favorite for a different reason.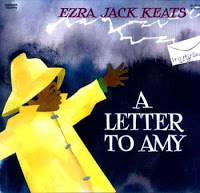 I am very fond of Apt 3 because the sadness in the book is lifted through the joy of music.
When I want an example of how hard it is for a boy to show his friends that he actually likes a girl, I go straight for A Letter to Amy.
If shyness is a problem, then I enjoy introducing people to the series of books about Louie (Louie, The Trip, Louie's Search, and Regards to the Man in the Moon). In these four books we are able to see Louie reach out into the world and grow into a confident kid.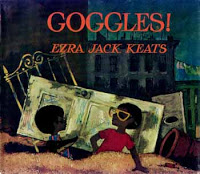 And for a last example, when bullies come center stage as a social problem, there isn't a better book than Goggles!
Is there anything you would like to add?
It's been a treat to be able to talk about Ezra and the EJK Foundation. We don't often get a chance to brag about our work. Thank you for giving us this opportunity!